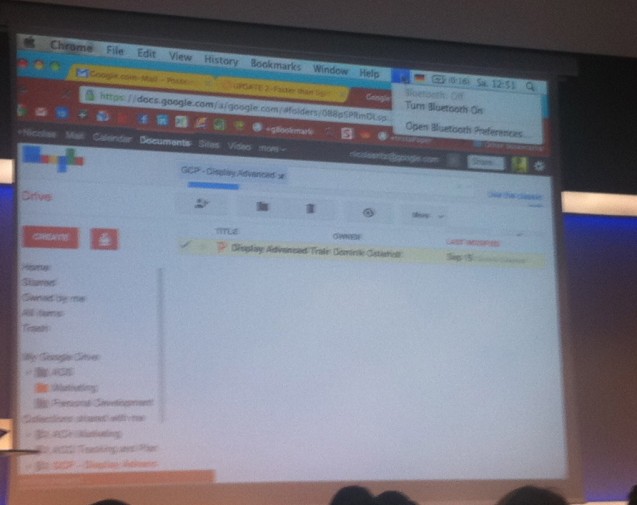 On Saturday afternoon, a rumor leaked that is likely to have the Dropbox team feeling hung over as they report to work this morning. According to a TechCrunch report, the Google Drive is real, currently being used by the Google team, and poised for a launch prior to the end of this year. Google Drive will allow users to store files on the cloud and seamlessly transfer those files between devices.
The leaked screenshot of the Google Drive shows it will most likely be the Google Docs product rebranded with a few additional functionalities. Although Google Docs has the capability to store any file type, most users are not aware of this functionality and simply use it for online word processing. By rebranding Google Docs as Google Drive and adding syncing functionality, Google is hoping to alter the perception of the product.
The Google Drive, which will use native syncing software, will be able to sync files across a range of devices including computers and mobile devices. With the Google Drive sync app, users will be able to drag and drop a file and immediately access that file on other devices. The Google Drive is expected to be located at drive.google.com, which is not currently live.
Google currently provides users with an always increasing amount of free storage for Gmail, Google Docs, Picassa, and the other Google services. It is expected that the Google Drive will also provide users with a set amount of storage for free and allow the purchase of additional storage if needed. If the pricing remains similar to the present levels, Google Drive users will have the option to purchase additional storage for only $5 per year per 20 GB.
When compared to the Dropbox Pro 50 plan, which charges $10 per month for 50 GB, the price of Google Drive looks dirt cheap.
[Sources Include: TechCrunch, Dropbox, & Google Docs; Photo Credit: wiseCom]