Google is getting in the Halloween spirit with a first-of-its-kind Google Doodle that's both interactive and competitive.
The Great Ghoul Duel
Up to eight people can compete in a multiplayer, interactive Google Doodle.
Users can either host a game and invite people they know, or get matched up in a game with randomized players around the world.
The goal of "The Great Ghoul Duel" is for teams to collect as many spirt flames as possible within two minutes.
Opposing teams can steal each other's flames with a swipe, and use power-ups that get stronger as more flames are collected.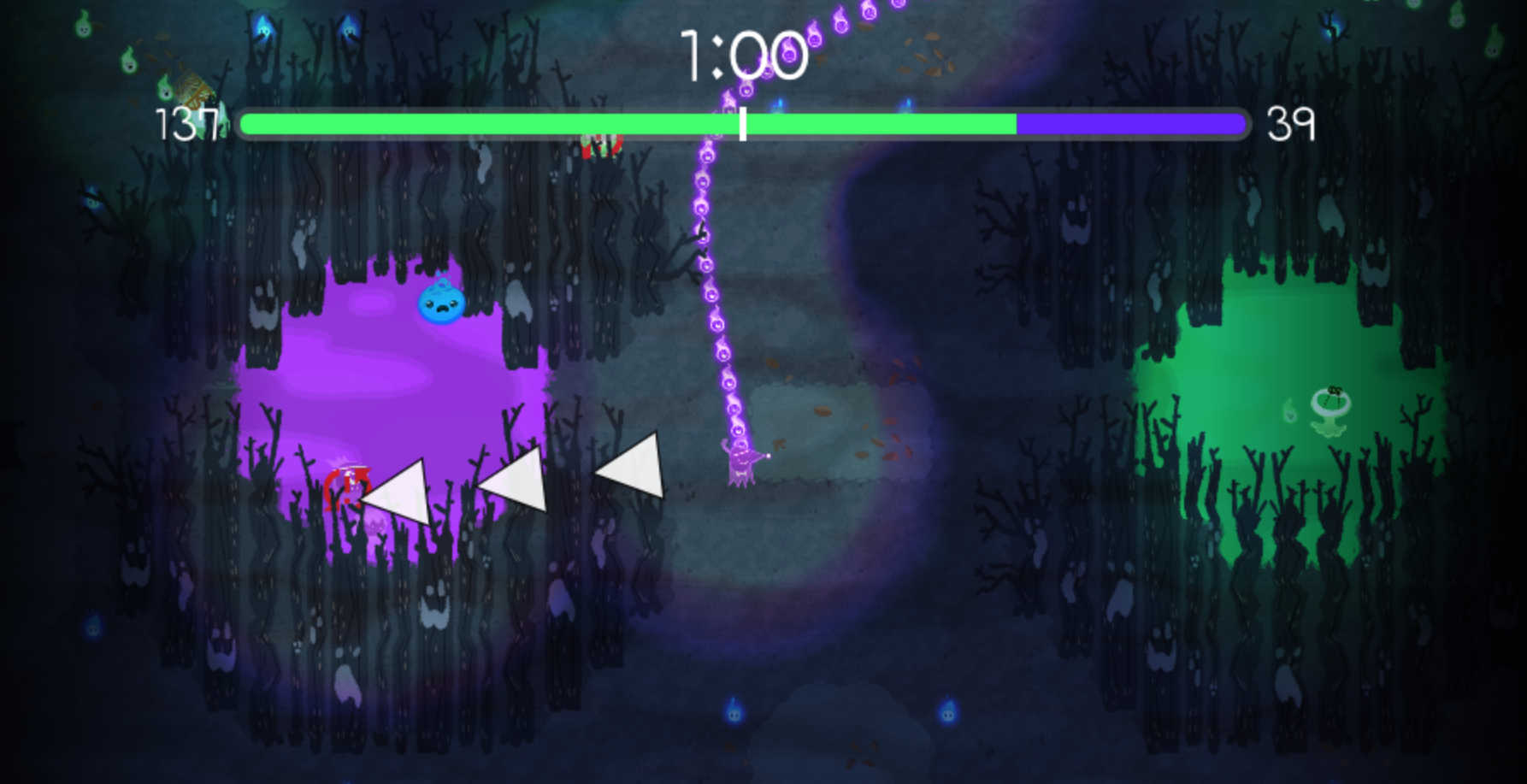 Considering it's Google's first-ever multiplayer Doodle it's rather ambitious. There are even several different maps to compete on, and it all runs on Google Cloud.
Other Halloween-Related Search Features
Google also highlighted some other Halloween-related search features on its blog today, such as a list of commands that Google Assistant can respond to.
They include:
"What should I be for Halloween?"
"Get directions to the nearest pumpkin patch."
"Add Halloween candy to my shopping list."
"Trick or treat." (Enjoy a spooky experience with sound effects and guest appearances from famous monsters.)
"Share facts about monsters."
"What does a werewolf sound like?"
"What does a ghost sound like?"
Last week Google also acknowledged several spooky Google Maps images that have been circulating the web and debunked the theories surrounding them.
Google is never one to pass up the opportunity to celebrate a holiday and it went all out for Halloween this year.