Google Bump is a n awesome Greasemonkey script worth giving a try. It
adds some cool functionality to the Google web search:
Main features include Multisearch, Image & Video results with a Player, Wikipedia definitions and links, and some clutter cleanup by
Most Useful Features:
1. MultiSearch
Search 3 search engines simultaneously (available via the drop-down). Search results will open in new tabs. Available search engines include: Google, Digg, CNN, Flickr, Wikipedia, YouTube, Ebay, etc: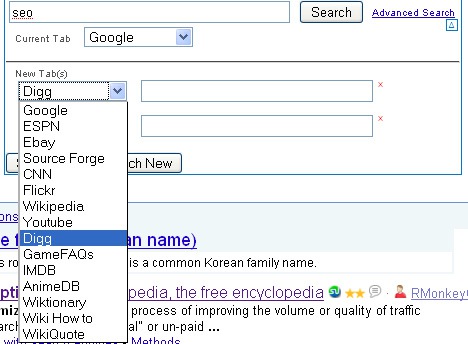 2. In-Line Video and Image Search
The tool searches videos and images and displays relevant results in the sidebar (another way to make the most of Google search sidebar):
(You can view any video right within Google SERPs)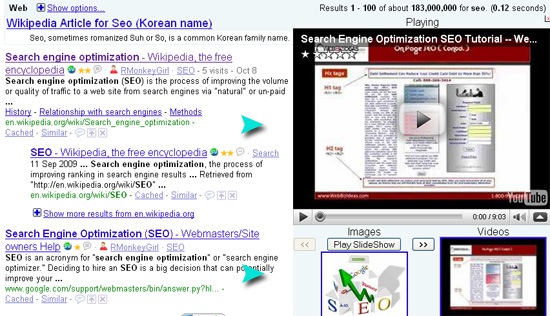 Tool configurations:
"General" tab:
Open links in a new tab;
Use MultiSearch;
Resize the search button.

"Appearance" tab:
Remove search suggestions;
Remove Sidebar ads;
Choose Layout.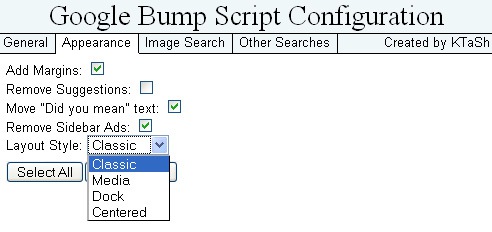 "Other Searches" tab:
Search Wikipedia;
Search videos;
Remove videos from search results: