Google's latest addition to search results features celebrities answering frequently asked questions about themselves.
Searching for information about celebrity may return a selfie-style video of the individual answering popular queries.
Videos are embedded into search results and initially autoplay without sound. Tapping on the video will expand it to fill the screen and prompt it to play with sound.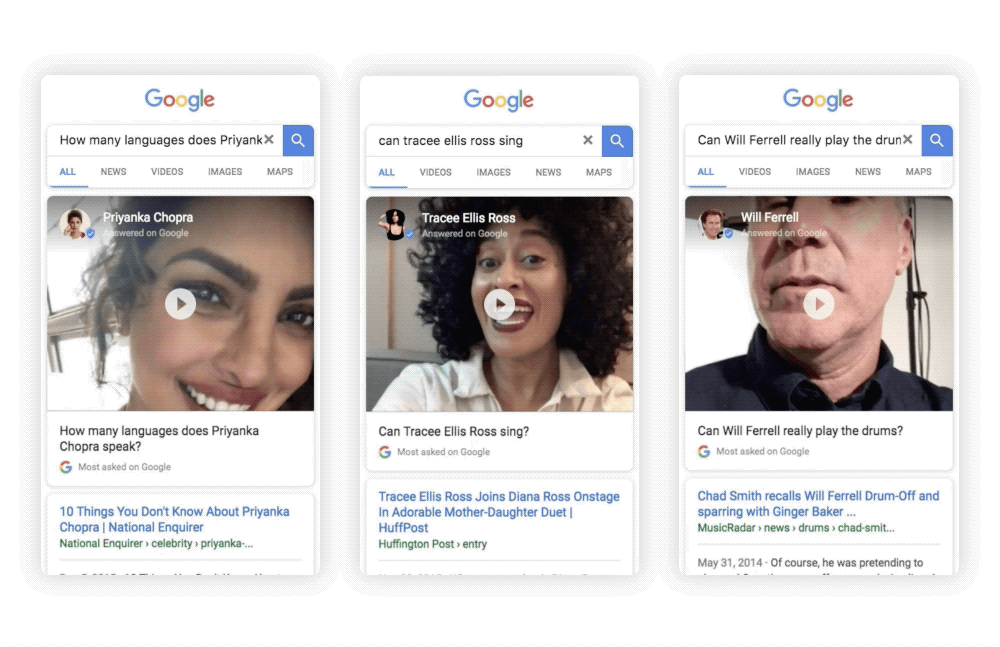 Google is piloting this new feature with a handful of well-known personalities as well as rising stars. The pilot group includes:
Priyanka Chopra
Will Ferrell
Tracee Ellis Ross
Gina Rodriguez
Kenan Thompson
Allison Williams
Nick Jonas
Mark Wahlberg
James Franco
Seth MacFarlane
Jonathan Yeo
Dominique Ansel
This is just a sample of what's to come, Google says, as the company plans to add more of these videos over the next few months.
Perhaps Google will also consider rolling this feature out to more countries. At the moment, the self-shot celebrity Q&A videos are only available in US search results on mobile devices.