Google announced this morning that its bringing a familiar feature from Web search over the Google Play Store: paid search results for mobile apps.
Mobile app developers will now have the ability to pay to promote their app on the Google Play store and have it prominently featured when people are searching for apps within that category.
Here's an example of how it will look: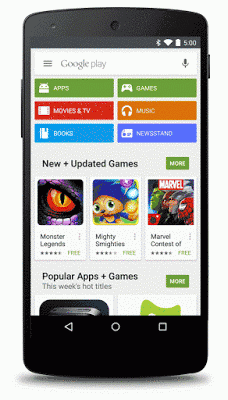 Google Play search ads will initially begin as a pilot program. A limited group of advertisers, who are already running Google search ads for their apps, will be able to use this feature first.
Ads will be delivered to a select audience, with no further information given on how the audience test group will be selected. Google intends to expand this program in the coming months as it analyzes results and monitors feedback.
This has the potential to benefit both advertisers and Android users alike, since developers can get their apps in front of more people and users can discover apps they may have otherwise missed.
I appreciate that advertised apps have a star rating on them, just as apps in organic search results do, so you know whether or not the app being advertised is any good or not. With search ads sometimes you're not quite sure of the quality of what's being advertised, so it's nice to have those star ratings included.
Along with this announcement, Google also pointed out that over a billion people now download apps from Google Play, and the company paid out $7 billion to developers last year.