Google Assistant is now capable of booking rides from many of the most popular ride-sharing services.
Currently, supported ride services include:
Uber
Lyft
Ola
Grab
GO-JEK
More ride-sharing services will be added in the future, Google says.
Users can hail a ride from any device that with Google Assistant, whether it's an Android phone, iPhone, Google Home, or any other smart speaker.
Hailing a ride is as simple as saying, "Hey Google, book a ride to Pearson International Airport."
Google Assistant will then provide a list of ride services available in the area, which will allow users to compare estimated prices and wait times.
Users can then tap on the preferred ride-sharing service to complete the booking.
Alternatively, users can be more specific if they already know which ride-sharing service they want to use.
That can be done by saying something like, "Hey Google, book a Lyft to Whole Foods."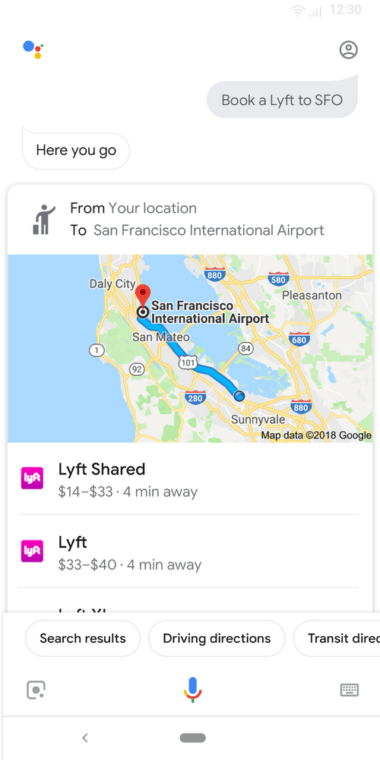 If the booking process is started on a Google Home device or another smart speaker, users will have to complete the booking on their phone after issuing the voice command.
Google Assistant's ride booking feature is available in English in any country where the above-listed ride-sharing services operate. More languages will be supported in the coming months.
This update comes only days after Google Assistant was updated to support enhanced integrations with third-party developers.
It appears that developers are wasting no time taking advantage of Google Assistant's new capabilities.
This will be an interesting platform to follow as time goes on.