Google AdWords will now report on how often one of your shopping ads appears in the top position. The new report is called 'absolute top impression share.'
In an effort to help advertisers identify product data gaps, AdWords is also introducing 'product status reporting.'
Absolute Top Impression Share
According to Google's data, the left-most ad in mobile shopping results receives up to three times more engagement. The left-most position is called "absolute top."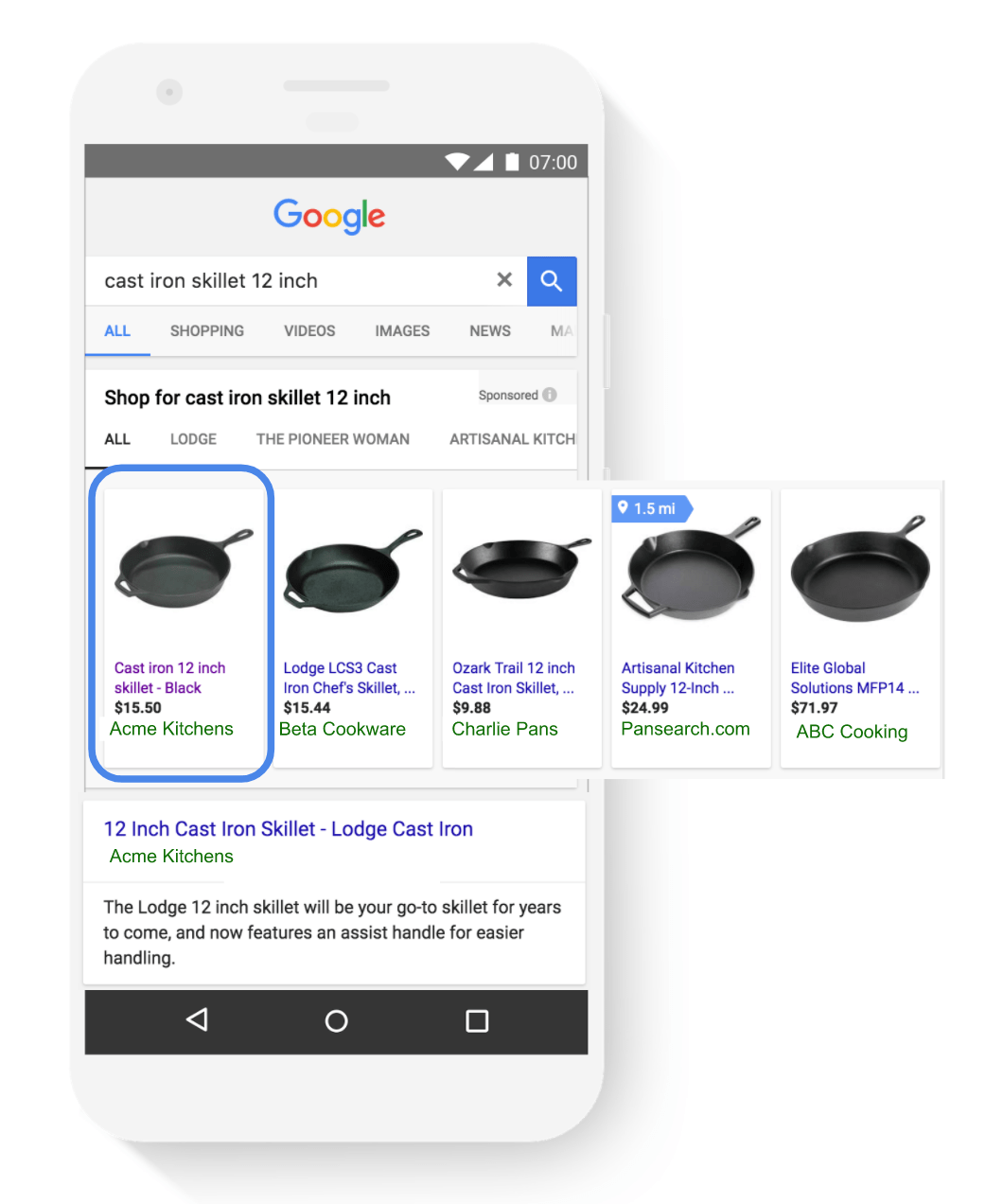 To see how many times one of your ads was featured in the absolute top position, search for the 'abs. top IS' column.
Absolute top impression share is the number of times one of your ads was in the left-most position over the total number of times your ad could've been in that position.
So if your ad appears in the absolute top position 5 times out of 10 times it was eligible to be displayed, your absolute top impression share is 50%.
Product Status Reporting
By adding the new product status report to reporting charts in the 'product' and 'product groups' page, you can see how many of your product ads are eligible to be served.
From there you can identify which ads in your shopping campaign are not eligible to be served, if there are any.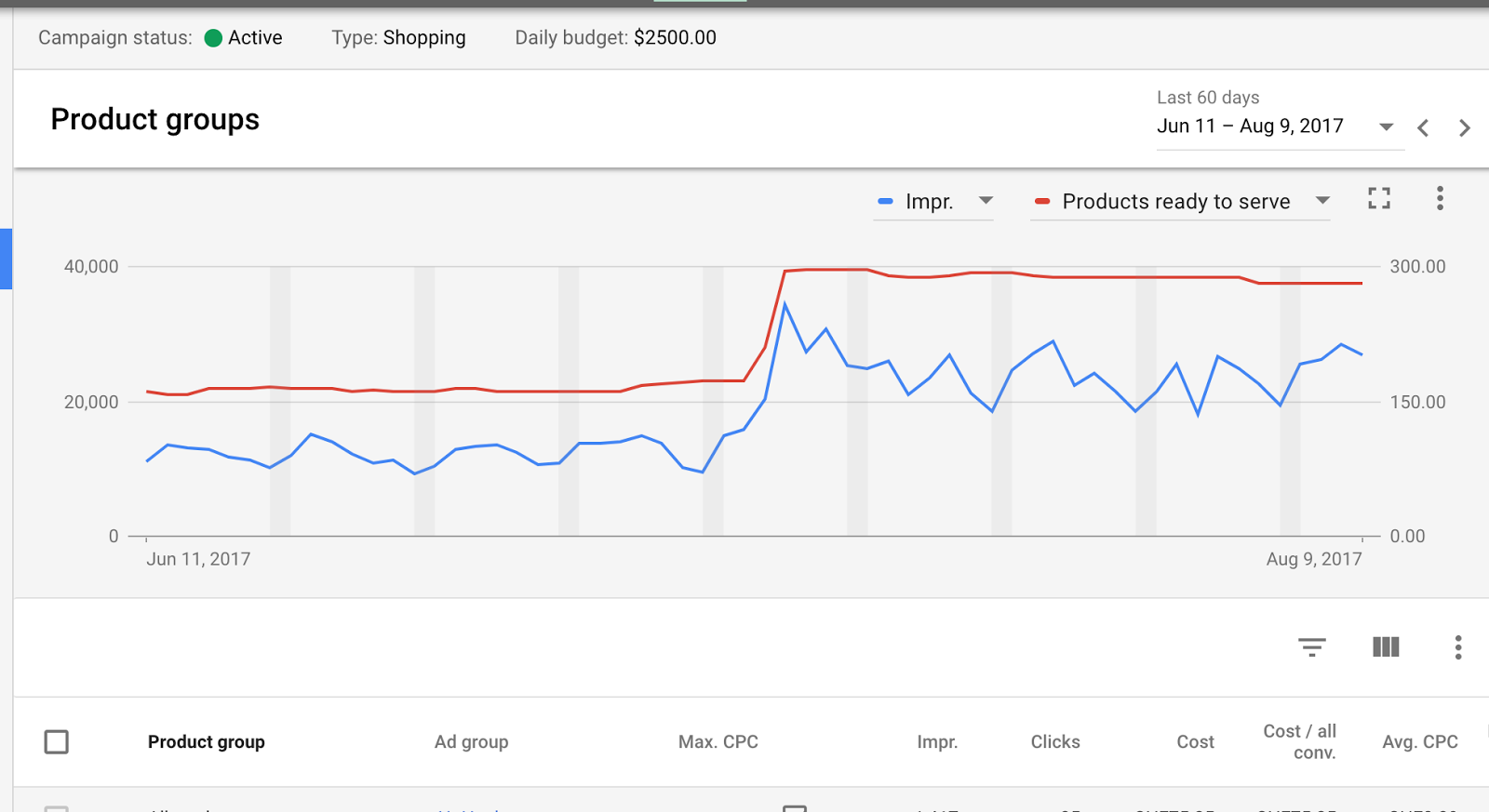 In addition, there's a new diagnostics report in the products page that will identify products that are 'ready to serve' or 'disapproved.'
Clicking on a disapproved product ad will give you details on how you can fix the issues that are preventing it from being served.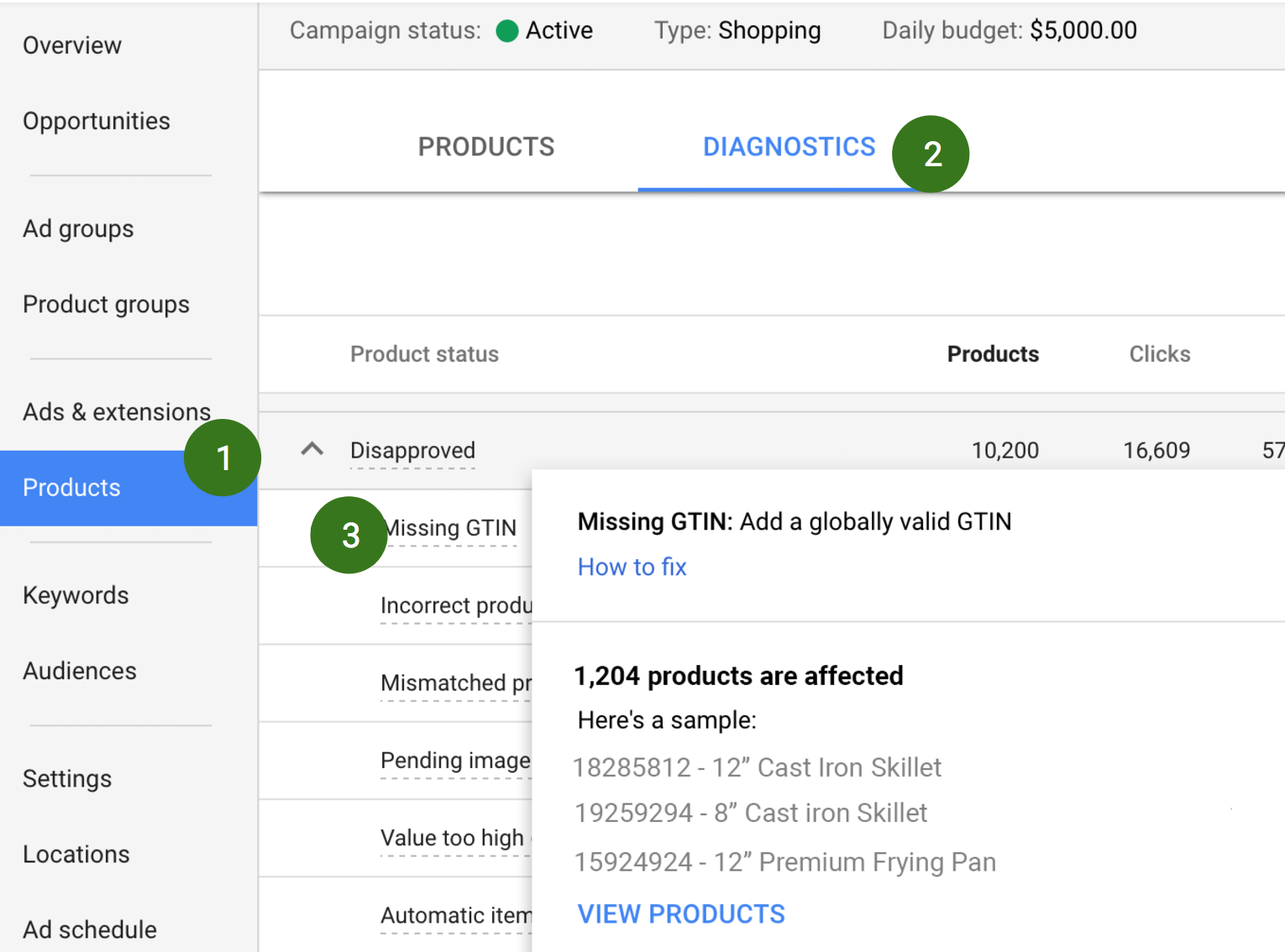 These new additions are available now in the new AdWords experience only.