Google has notified AdWords customers that all app install campaigns will be migrated to Universal App Campaigns (UAC) later this year.
As of October 16th, all newly created app install campaigns will run on UAC. Search, Display, and YouTube app promo campaigns currently in place will stop running altogether on November 15th.
"It's important to start upgrading to UAC as soon as possible," Google says.
UAC has proven to be so effective since launching 2 years ago that Google has decided to make it the primary app-based campaign type.
"Advertisers that optimize for in-app actions with UAC, on average, drive 140% more conversions per dollar than other Google app promotion products."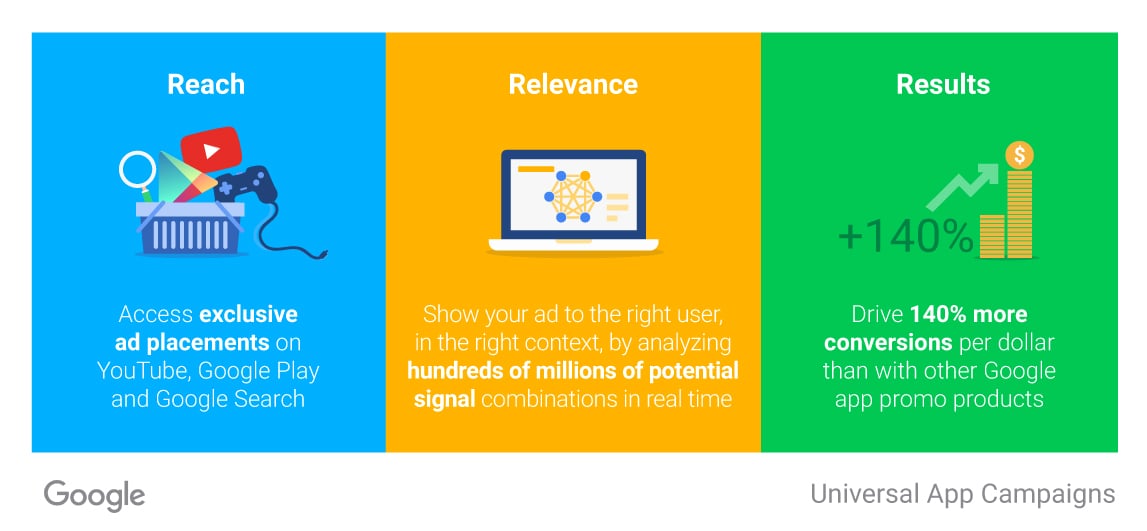 What makes UAC so effective is the machine learning it uses to come up with the best decision for each ad. Decisions are made based on the real-time analysis of hundreds of millions of potential signal combinations.
"For example, we may learn that active PayPal users tend to search on Google Play for apps to transfer money to their friends. So, we'll show more ads on those types of queries and related content."
To get started with moving your campaigns to UAC, follow the steps below:
Review your current AdWords app promotion campaigns.
Click on the +Campaign drop-down menu to create a new UAC.
Set your bids.
Google says to expect the company to share more best practices leading up to the migration of app install campaigns to UAC.