If any of you were looking at Google Adwords the past few days, you may have noticed a few interesting things. Google has decided to add some new features into the mix. Because relationships with advertising agencies are changing, they find it only fair that they shift and change with it. in regards to the GAP Program:
The GAP (Google Adwords professional) program will now be replaced with a Google Adwords certification program- with more extensive, up to date and comprehensive strategy focused training. The certification exam will now consist of more practical applications rather than just a memorized test like one you would do in college just to get it over with. You actually have to know your stuff.
Advanced level exams for the certification, which will highlight your competency for things like reporting, search, analysis and display.
One big thing I noticed, visually, was the "category" section in the keyword selection tool area. There's tons to select from.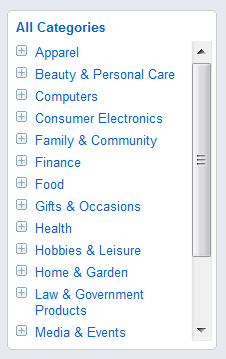 Aside from this, Adwords API pricing has been introduced. This means that Google Adwords certified partners, who manage client Adwords accounts, will be able to use the Adwords API free, depending on their managed client spend. If you're interested in applying, please make sure that you have an active agency profile and that you are complying with the Adwords API terms and conditions.
Thanks Google! 🙂