Quick Intro
The Google AdWords Editor is a free offline tool from Google that allows you to manage your Adwords Campaigns quickly and also offers some new easy to use functions.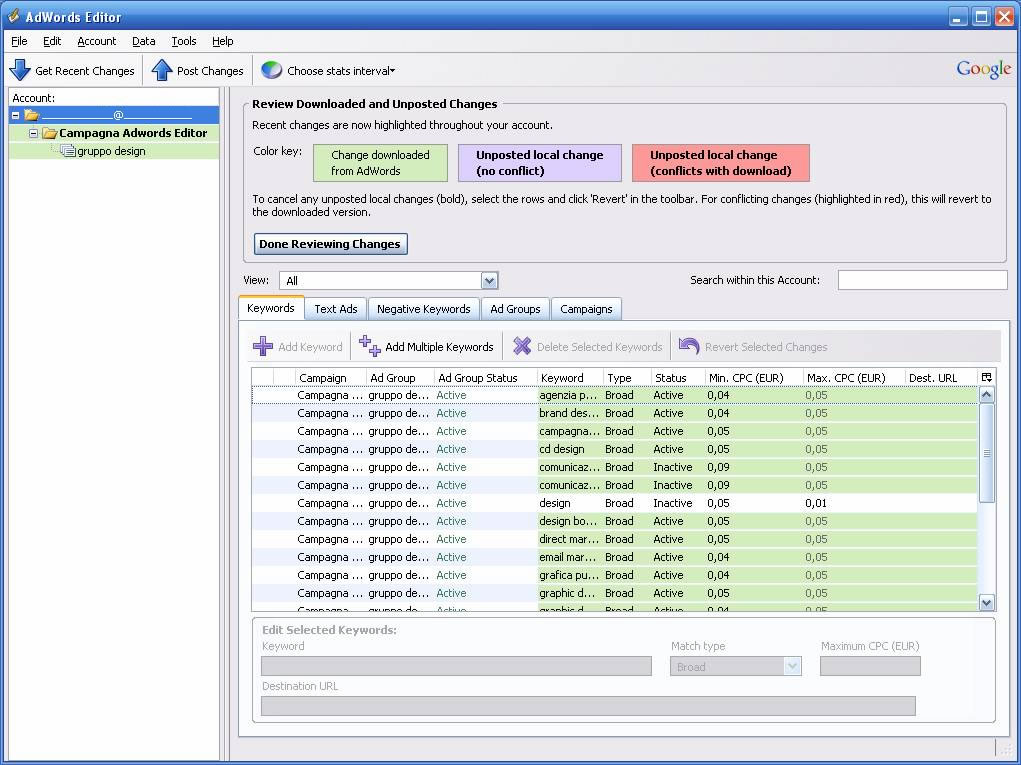 What can you do with this tool?
Upload your changes any time
Quickly make bulk changes such as entering a bulk list of items to delete
Navigate your account easily & quickly
Move or copy items between campaigns and ad groups
How do you use it?
Go to http://www.google.com/intl/en/adwordseditor/thankyou.html (for windows) and download your free tool (Current version: 10.2.1)
Open your Adwords account and Download it.
Run your editor and Add your account
Select your campaign from the tree view
Select your Keywords tab and Select a row in the data view.
Edit your keywords, match type, maximum CPC bid, or destination URL and upload your work
Do not worry about saving your work because the tool will do automatically for you, but keep in mind that it doesn't support certain account-level changes like editing your billing information or account preferences.
Other Useful Features I like:
If you are going to change your account significantly then make a back up. To undo your changes click here to learn more.
Get keyword ideas using the Keyword Opportunities tool.
Link to a Google Places account to manage location extensions.
Adjust your data view by formatting column and use filters to view required data.
Download, view, or hide deleted and ended items
Share future changes with colleagues or reviewers, then import and review their changes.
This tool offers so many benefits for both Mac and windows users. Let's make your Google Adwords campaign more powerful!
Image Source