You'll notice an addition to Google's normally clean and simple home page — links to the company's suite of official iOS and Android apps.
"Unwrap the best of Google," the home page is inviting people to do. It's likely no coincidence that the company's push for app downloads comes immediate after Christmas. That's when all the owners of new phones and tablets are setting them up and downloading the appropriate apps for their needs.
The company isn't playing favourites either when it comes to operating systems. Both Android and iOS receive equal consideration, which is wise considering the fact that iPhones accounted for 49% of new device activations over Christmas.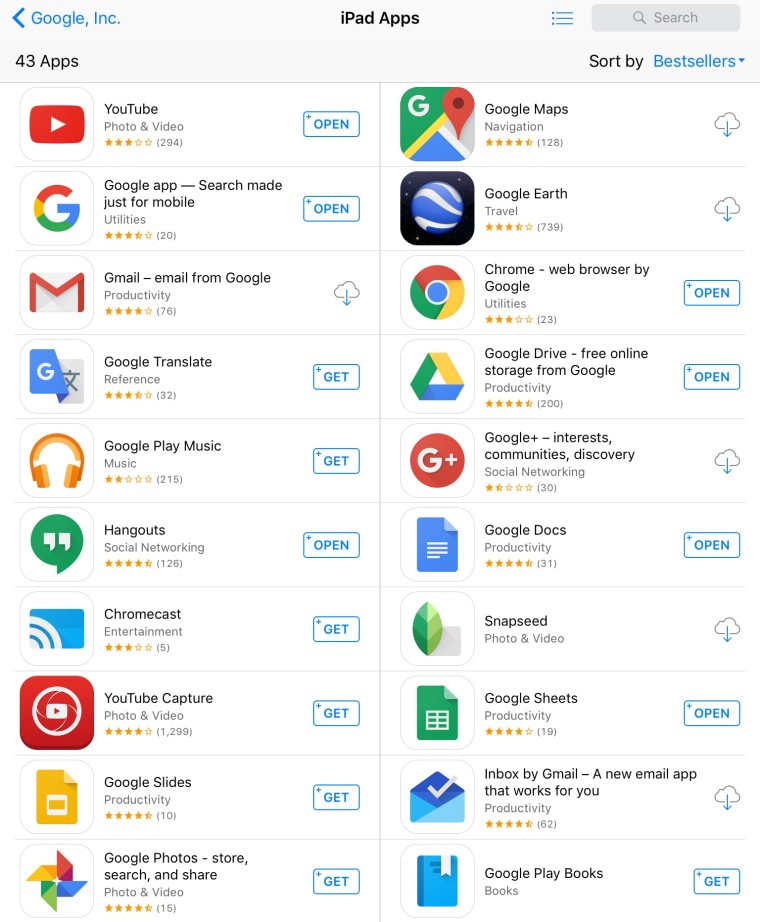 With over 100 iOS apps in total, counting both iPhone and iPad, Google is not neglecting its rival operating system, as you can see above.
Considering Apple's own default apps are becoming more popular than Google alternatives, Google's push for more app installs is certainly well timed.
Featured Image Credit: nito / Shutterstock.com