Calls from Google Ads location extensions can now be counted as conversions as long as account-level call reporting is enabled.
Google announced that this change is available to advertisers as of this week.
By default, calls will be counted as a conversion after 60 seconds.
Google suggests that measuring calls over a certain length is most helpful, as it's an indication of high-quality interactions with customers.
However, users will have the option to change the default setting to any length of time, according to their business goals.
So, in theory, a conversion could be counted as soon as the call is answered by changing the default value to one second.
In addition to the change in conversion reporting, Google Ads is extending call and message reporting to more places.
Call and message reporting is being added to the main extensions tab in Google Ads, so users can see how individual extensions are driving results from phone calls and messages.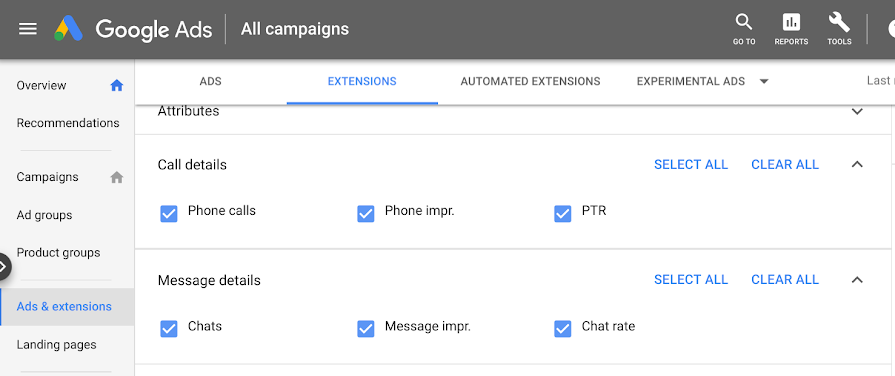 Within this tab, users can review new metrics such as phone-through rate (PTR) and chat rate
More Resources