Starting this week Google will be adding captions to thumbnails in image search results.
Captions will consist of the page title where the image is published, which means captions can be optimized by modifying title tags.
Google says this should assist searchers by adding more context to what an image is about. Of course, that all depends on the page titles.
Anyone who works in SEO can attest to the fact that not all sites have well-chosen page titles. Going forward, those who value their rankings in Google Image Search need to pay extra careful attention to optimizing title tags.
Google did not provide any specifics about character limits, but according to the example below it appears that image captions are cut off after roughly 35 characters.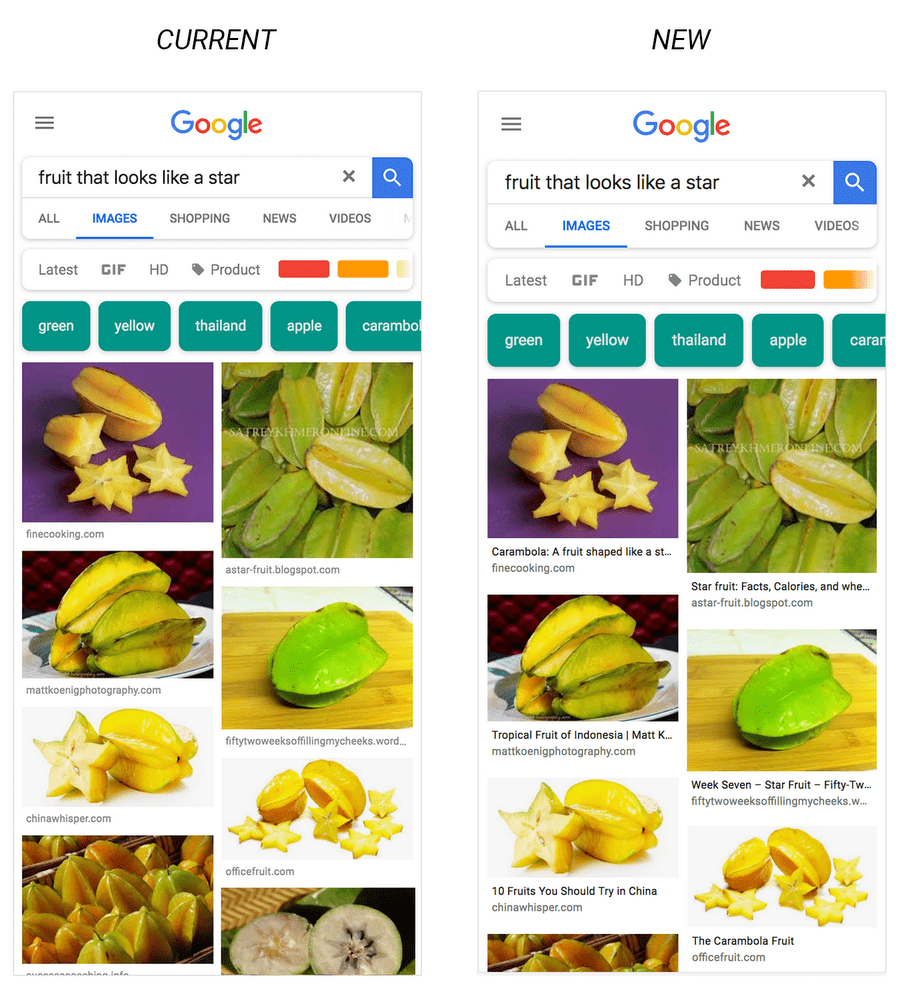 "In this example, the image results give you visual confirmation that you found the right fruit, but captions make results instantly more useful with additional context. For instance, you can learn that this fruit is called carambola or starfruit, and that it's popular in China. This also helps you choose the result page to click and explore further."
Image captions will roll out worldwide this week in the Google Search app for iOS and Android, as well as image search results in mobile browsers. In today's mobile-first world it doesn't look like this update is coming to desktop search results.