Google claimed 5 spots in the list of top 10 downloaded apps in 2016, dominating the list which also contains apps from Facebook, Amazon, and Apple.
However, Google didn't claim the coveted top 1 and 2 spots in the list, which go to the flagship Facebook app and Messenger app respectively. The list follows with YouTube and Google Maps beating out the Google Search app.
Google Play managed to come out ahead of GMail, while Instagram, Apple Music, and Amazon rounded out the rest of the top 10 in that order.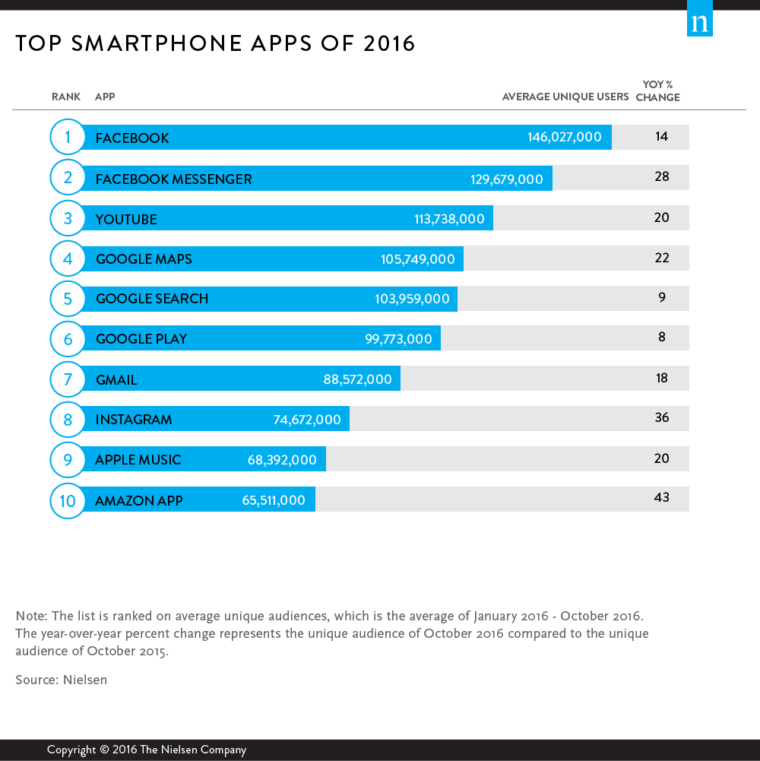 Google is the unquestionable leader in search when it comes to smartphone apps. Bing has smartphone apps as well, but as you can see none of them managed to crack the top 10.
Smartphone adoption is currently at 88% of US mobile subscribers, with the majority (53%) using the Android operating system. A close 45% of smartphone users use iOS, followed by Windows phone at a distant third with 2% market share, and Blackberry coming in last with 1% market share.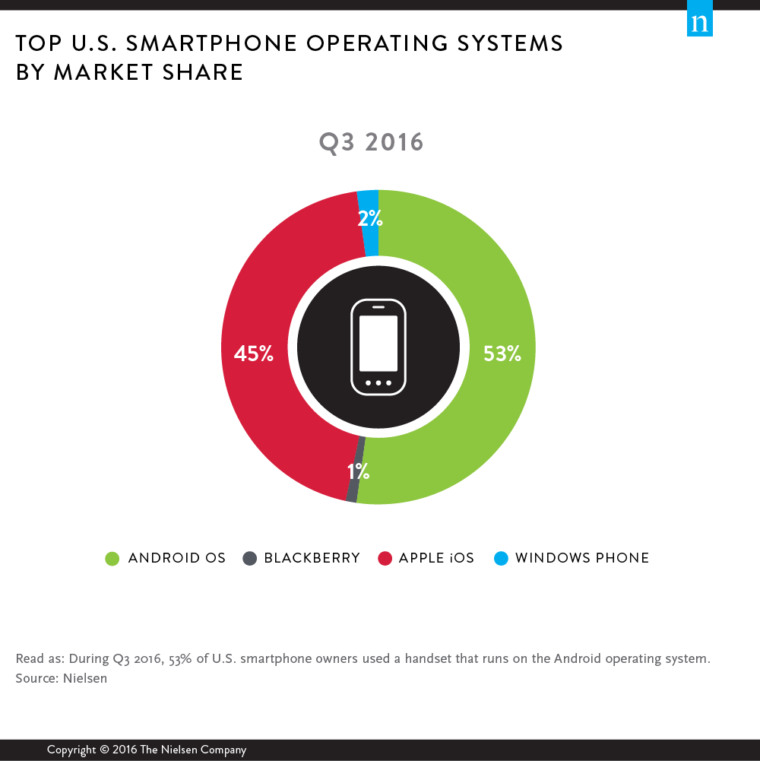 Data from this report is based on Nielsen's monthly survey of 30,000-plus mobile subscribers aged 13 and up in the U.S.