SEJSummit New York is all set for November 2nd, happening at The TimesCenter, right in the heart of Manhattan.
The conference agenda ranges from AMP, mobile, Google algorithm updates, paid search, local search, and many other cutting-edge search topics you won't want to miss.
We've gathered insights from our speakers so you can catch a glimpse of what to expect at SEJ Summit: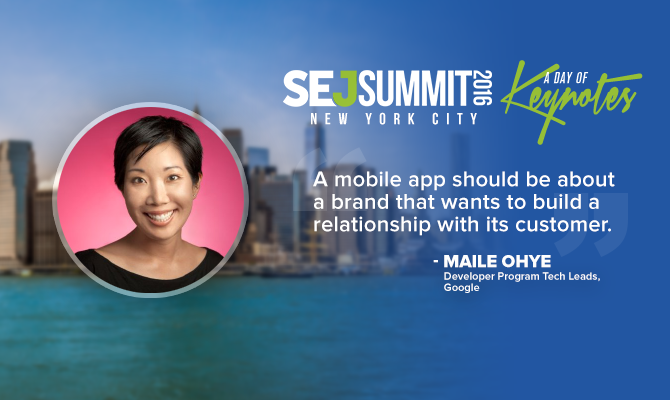 A mobile app should be about a brand that wants to build a relationship with its customer. – Maile Ohye, Developer Programs Tech Lead at Google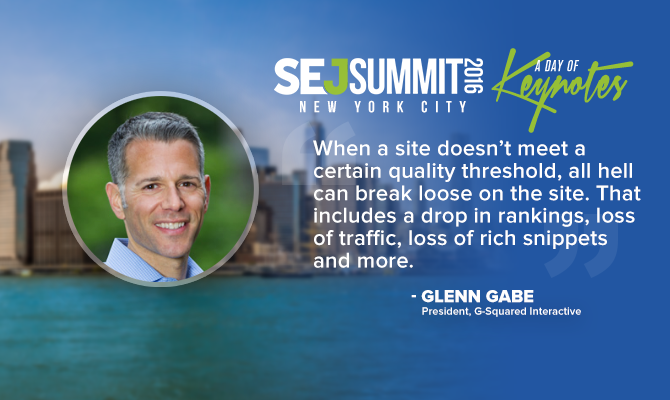 When a site doesn't meet a certain quality threshold, all hell can break loose on the site. That includes a drop in rankings, loss of traffic, loss of rich snippets, and more. – Glenn Gabe, President, G-Squared Interactive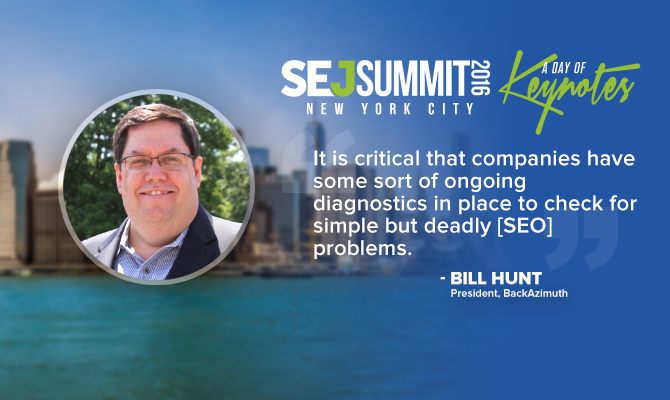 It is critical that companies have some sort of ongoing diagnostics in place to check for simple but deadly [SEO] problems. – Bill Hunt, Global Strategy Consultant, Back Azimuth Consulting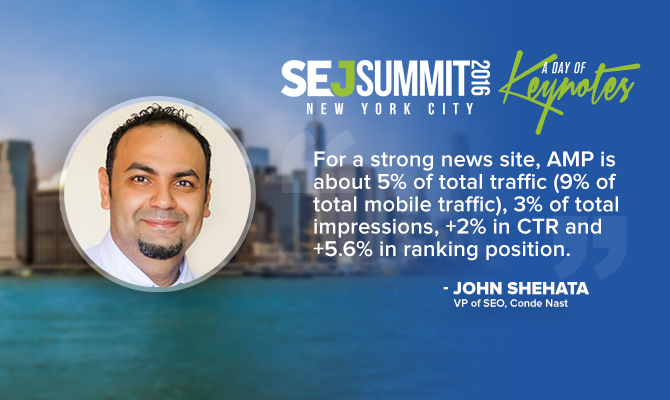 For a strong news site, AMP is about 5% of total traffic (9% of total mobile traffic), 3% of total impressions, +2% in CTR, and +5.6% in ranking position. – John Shehata, Vice President, SEO at Condé Nast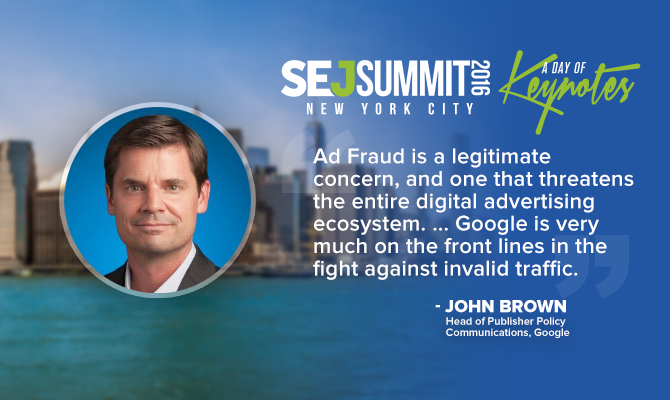 Ad Fraud is a legitimate concern and one that threatens the entire digital advertising ecosystem. … Google is very much on the front lines in the fight against invalid traffic. – John Brown, Head of Publisher Policy Communications at Google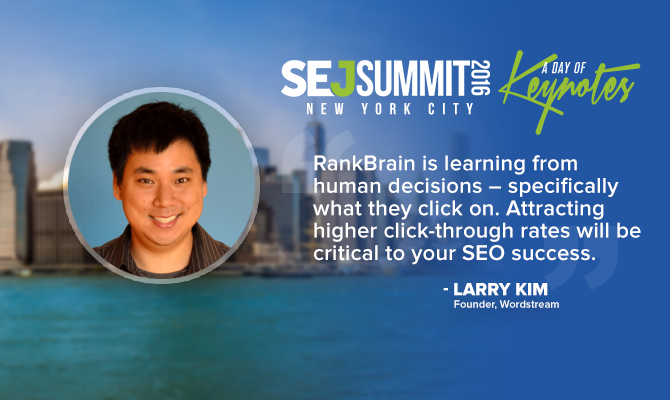 RankBrain is learning from human decisions – specifically what they click on. Attracting higher click-through rates will be critical to your SEO success. – Larry Kim, Founder of WordStream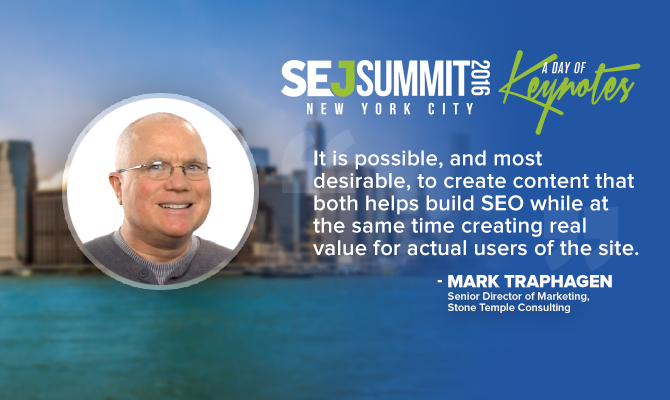 It is possible, and most desirable, to create content that both helps build SEO while at the same time creating real value for actual users of the site. – Mark Traphagen, Senior Director of Marketing at Stone Temple Consulting
A massive opportunity lies in understanding an audience's emotional state when they are engaging your brand. – Keesa Schreane, Senior Manager Marketing, Thomson Reuters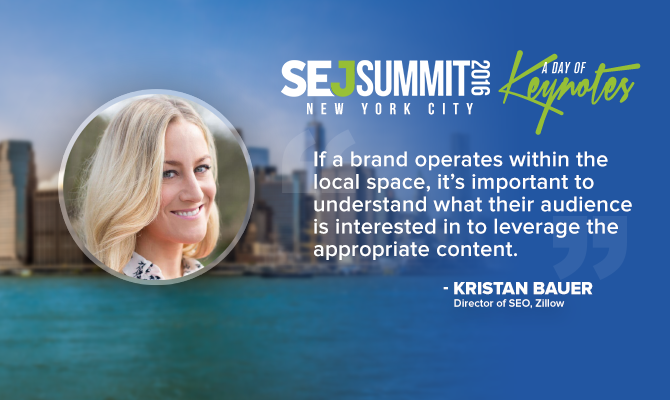 If a brand operates within the local space, it's important to understand what their audience is interested in to leverage the appropriate content. – Kristan Bauer, Director of SEO, Zillow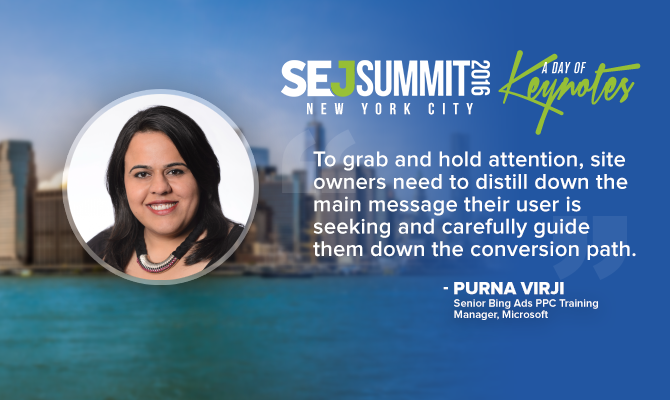 To grab and hold attention, site owners need to distil down the main message their user is seeking and carefully guide them down the conversion path. – Purna Virji, Senior Bing Ads PPC Training Manager, Microsoft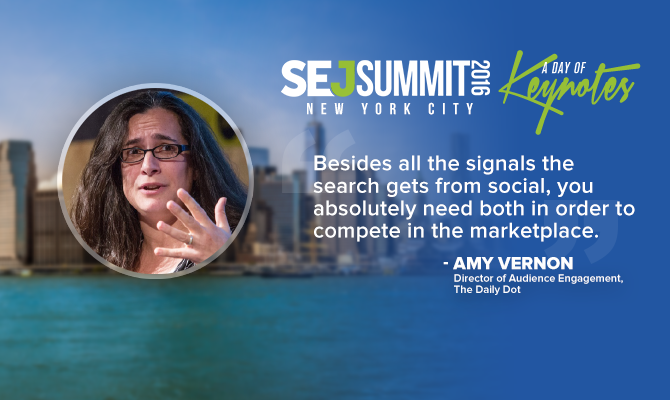 Besides all the signals the search gets from social, you absolutely need both in order to compete in the marketplace. – Amy Vernon, Director Audience Engagement at Daily Dot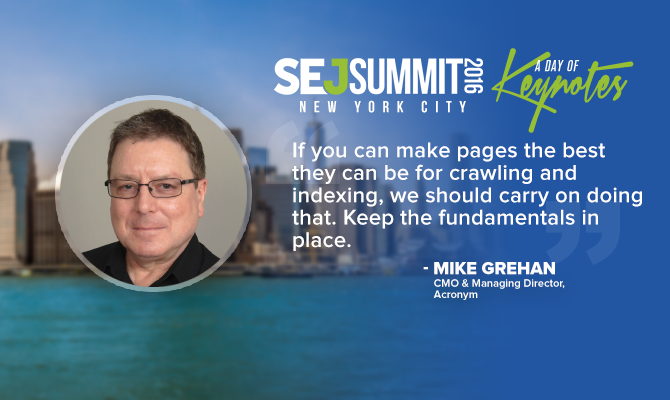 If you can make pages the best they can be for crawling and indexing, we should carry on doing that. Keep the fundamentals in place. – Mike Grehan, CMO & Managing Director, Acronym Media
There's still time to join us at our SEO conference, take advantage of the actionable takeaways you can learn from SEJ Summit New York!
Image Credits
Featured Image: Image by Paulo Bobita