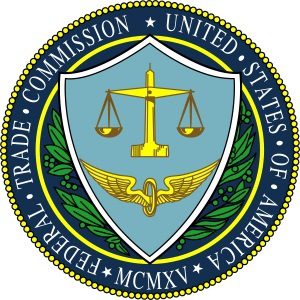 Since Google launched Search Plus last Tuesday, the search giant has been publicly criticized by bloggers and privacy advocates. On the 12th, the Electronic Privacy Information Center (EPIC) requested that the FTC investigate Google. The complaint alleged that Google's new Search Plus feature violated users' privacy and showed favoritism toward Google products. The new Search Plus feature, which personalizes search by integrating photos and posts from Google+ into the search results, is now reportedly being investigated by the Federal Trade Commission (FTC).
The FTC investigation, which is an expansion of an ongoing antitrust probe, will attempt to determine if Google is manipulating the search results to increase traffic to their social network Google+. Industry experts and competing companies have complained that Google is favoring the Google+ network and ignoring more relevant results from Facebook and Twitter. These complaints, which are similar to the concerns voiced by consumer advocacy groups and competing businesses last year, have subjected Google to the largest antitrust investigation since the late 1990s (Microsoft).
Adam Kovacevich, a Google spokesman, said the following concerning the FTC investigation:
"The laws are designed to help consumers benefit from innovation, not to help competitors. We believe that our improvements to search will benefit consumers by better surfacing social content, and the great thing about the openness of the Internet is that if users don't like our service, they can easily switch to another site."
Although Google is maintaining that Search Plus does not violate users' privacy and provides the most relevant search results, the company is launching a huge advertising initiative to promote the protection of personal data online. The ad campaign, which is called "Good to Know," will spend tens of millions of dollars on television, newspaper, and billboard ads promoting online security and privacy. While Google's ad campaign may have positive branding effects, it seems the primary purpose is to send a positive message to the public regarding their products and decrease the likelihood of further regulation.