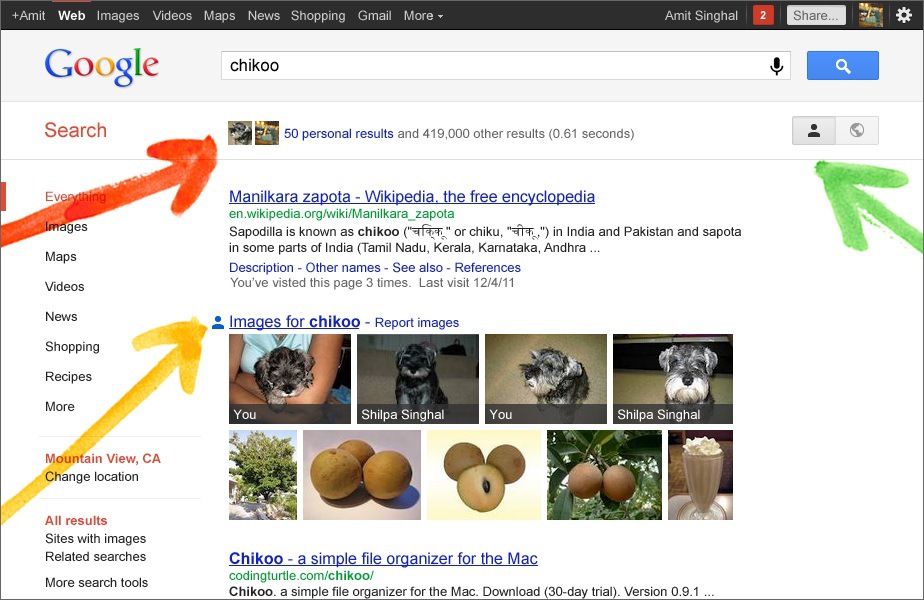 Thursday afternoon, the Electronic Privacy Information Center (EPIC) filed a complaint with the Federal Trade Commission (FTC) that requested regulators investigate Google's "Search plus Your World." The EPIC complaint alleges that the new Search Plus feature shows favoritism towards Google's own social network and violates Google+ users' privacy.
Marc Rotenberg, Epic's Executive Director, said the following in an open letter to the FTC:
"Google's changes implicate concerns over whether the company prioritizes its own content when returning search results. Incorporating results from Google+ into ordinary search results allows Google to promote its own social network by leveraging its dominance in the search engine market."
In addition to the concerns related to brand favoritism, EPIC is concerned that the Search Plus update may violate the privacy of Google+ users.. The letter stated that the new feature makes users' personal data more accessible and complains that Google+ users cannot currently opt out of having personal information found through Google search.
Google responded to the recent backlash regarding the update with the following statement:
"Our goal with search has always been to provide the most relevant results possible. That's why for years we've been working on social search features to help you find the most relevant information from your social connections no matter what site it's on. Search plus Your World doesn't change who has access to content, it simply helps people rediscover information they already have access to. We've taken special care with our new features to provide robust security protections, transparency and control for our users."
The new Search Plus feature automatically personalizes search results to include photos you or your connections have uploaded, relevant Google+ posts and comments, quickly find profiles, or discover related people and pages. Although EPIC, Twitter, and a variety of other companies have complained, Google is maintaining that the new feature increases the relevance of search results and does not violate users privacy – what do you think?
[Sources Include: EPIC, Google's Official Blog, & Guardian]