On February 19th DDMA & IAB Nederland hosted their second annual Friends of Search event in Amsterdam, following a very successful Epic Friends of Search last year. I had a great time, and decided to reach out to some of the speakers for a followup epic event review. This was the biggest search event held in the Netherlands with 350 attendees and sold out a month before the event. It was also very successful on Twitter with over 731 tweets from the attendees using the #FOS15 hashtag which also reinforces the impact of having a simple conference hashtag if you want engagement. There was also 198 awesome photos the DDMA team had taken during the event that you can view here.
The Friends of Search team even produced a fun little event review summary clip with some of the highlights from the FOS15 event, which is also a great teaser for their 2016 event.
[youtube https://www.youtube.com/watch?v=q0DQi2U7CXk&w=560&h=315]
There were a number of great speakers and six of them took the time to answer some questions about their session and also topical news such as the recent Google Mobile algorithm update news. The Friends of Search speakers interviewed were:
Marcus Tober – SearchMetrics
Cindy Krum – MobileMoxie
Christoph Cemper – Link Research Tools
Richard Baxter – BuiltVisible
Hannah Smith – Distilled
John Gagnon – Bing Ads
Marcus Tober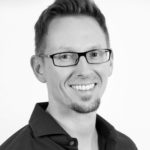 Marcus is the president and CTO of SearchMetrics, one of the leading enterprise level search analytics solutions with a focus on providing marketers better insight on traffic to their website and competitors. Marcus had a great presentation focusing on the idea keywords are the past and the future of search will be concepts, entities, and user-centered topics. He is also a well respected speaker and delivered smart, fun, and informative presentation. If you want to engage on social media you can find Marcus on Twitter and Linkedin. You can also ping @Searchmetrics account for product related questions.
1) How did you find the crowd at FOS15?
I liked the whole atmosphere and location very much. People were very outgoing and got in touch. I also liked the open minded attitude of the crowd and of course, Amsterdam is an absolutely outstanding and beautiful city.
2) Was there anything that surprised you about FOS15?
Actually, I wasn't aware that FOS is so big already.
3) What other speakers session did you catch?
It is very hard to highlight just one or two speakers because of the great speaker lineup. Of course Michael Kings' keynote was outstanding, also Mary Ann Sweeney and Lisa Myers' presentation. But seriously, the quality was so high that I should have to highlight all sessions I attended.
4) Your talk covered the death of the keyword, what is next?
The keyword losing relevance in regards to ranking and optimization is nothing really new or surprising. But you need to look at all the recent developments together to get an idea of the whole concept behind. Google is putting topics over single keywords. Relevance over everything. Now they are starting to put Mobile over Desktop. I think this is the current big thing. Just a few days ago, Google announced they are considering ranking sites on facts, not on popularity. And when you dig deeper on these thoughts, you inevitably end up considering linkless rankings. Popularity on the internet is strongly connected to links – other things like social signals too, but first and foremost links. So maybe this will be the next big thing.
5) Which companies do you think are progressing beyond the idea of the keyword?
There are several good companies that kept track of recent developments and because of their ability to adapt, they are ahead of their competition. But there are still too many examples of marketers stuck with SEO from 2005. I want to contribute my share to change this.
6) How are Searchmetrics insights adapting to a mobile lead world?
For the last few years, we have gathered mobile data. That's why we already have a considerable background of (historic) mobile big data to base analyses on. In the Searchmetrics Suite, users are able to track their mobile performance because we have included, for example, smartphone and tablet user agents already at the begin of last year.
Furthermore, we provide rankings for a huge amount of local cities all over the world. Not to forget the Content Optimization. Be aware that mobile search results are very different from desktop results. We have seen differences up to more than 40 % on a URL basis. That's because user intention varies depending on the device used to perform a query. This is why you have to be equipped with different strategies and different content for mobile and desktop. When performing a Content Optimization with the Searchmetrics Suite, you can also chose a mobile user agent. And we are already working on further developments. We will have some big surprises for our customers in this year.
7) Google's Gary Illyes announced Google has plans for a separate mobile index and is already working on it. Are you surprised?
It is a little surprising that Google is taking things so seriously. But given the findings of some of our analysis showing the partially strong difference between mobile and desktop SERPs, it seems at least comprehensible that they are considering this. I'm looking forward to changes like these because this is what makes my work and my passion of search so wonderful.
8) Google just announced an official mobile ranking algorithm. Were you surprised to hear that mobile is now a thing?
Not really. I don't think anyone who kept track of recent developments in search is surprised by mobile now being a thing. But what is surprising is Google's approach to openly communicate both the fact mobile becoming a very important ranking factor and a specific date – the 21st of April. This surprised me.
9) The big wild card is App-Indexing. Have you had a chance to look into it yet? What are your initial thoughts on risk, benefits and the future with apps?
We have an eye on that, too. Indexing App content is a very interesting development because you get access to information that used to belong to another ecosystem exclusively. I hope we can publish some findings on that soon.
You can see the interview recorded with Marcus at FOS15 below.
[youtube https://www.youtube.com/watch?v=hgVZe4TZL9c&w=380&h=290]
Cindy Krum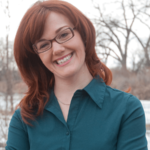 Cindy Krum has continued to stay ahead in the mobile space with her agency MobileMoxie, Cindy is one of those unique marketers who still focuses on one thing and does that one thing extremely well. Since 2008 she has remained a pioneer in mobile marketing and is considered one of the leading experts on mobile strategies, apps, and mobile websites. Cindy presented her session just one week before Google announced two algorithm updates focusing on increasing visibility for mobile apps and mobile friendly websites. Cindy's presentation was certainly impressive and I was luckily able to ask her some more specific questions about the Google algorithm update. If you want to engage on social media you can find Cindy on Facebook and Twitter.
1) How did you find the crowd at FOS15?
I was really happy I had the opportunity to speak at FOS15. I thought the attendees seemed very engaged and enthusiastic. It seemed like they were really paying attention, so that was great!
2) Was there anything that surprised you about FOS15?
I loved seeing Mike's opening keynote. I thought he did a good job of describing the future of the industry and also teeing up all the topics that would be covered later in the day.
3) What other speakers session did you catch?
I saw Ian Laurie from Portent speak. I have heard his name for years, but never actually met him or seen him speak, so it was a pleasure to finally do both. I also loved seeing Marcus Tobler from Search Metrics speak – he always has fantastic data and insights. I was also thrilled to hear Marianne Sweeny from Daedalus speak. I had never met her, but she was really great, and very entertaining.
4) Do you think people finally starting to take mobile seriously?
Yes, I think Google's recent algorithm shifts are forcing people to take mobile seriously, so I am very happy to see that.
5) Google's Gary Illyes announced Google has plans for a separate mobile index and is already working on it. Are you surprised?
This is not a surprise at all. I think the method they were using, with one index for mobile and desktop was probably just too inefficient from a technical standpoint, and possibly game-able, since the desktop indexed content seemed to be trumping the mobile content most of the time. Webmasters could potentially put very different content on the mobile pages the desktop was redirecting to, and not get caught. My guess is the point of the mobile index is so they can compare the cached pages to the desktop versions of the page, to make sure that no one is trying to get away with anything sneaky.
6) Google just announced an official mobile ranking algorithm. Were you surprised to hear that mobile is now a thing?
Ha! Mobile has been 'a thing' for a long time, but it is great to see the mobile search experience is getting so much love and attention from the Google algorithms recently. I would love it if we could get more transparency about what is happening with the blurring of the lines between Google's different data sources – it seems like Google Now, Google Search, and Google Maps could easily be the same product soon. I would love to hear if that is the direction the company is planning on going.
7) The big wild card is App-Indexing. Have you had a chance to look into it yet? What are your initial thoughts on risk, benefits, and the future with apps?
I think app indexing is great, but the problem is I think it encourages webmasters to develop useless apps. What Google is saying is you should deep link elements in your app to the corresponding elements on your mobile site. I generally tell people they should not develop an app that will be a functional replacement of the site – it should do something different, above and beyond what the website can do. To me, the instructions to make apps that have screens that match up to the content on your mobile friendly site will be a bad waste of money. I think deep linking is a good thing, but also Google will eventually be forced to back off this implied one-to-one relationship between the apps and the websites.
8) What companies do you think are doing App Store Optimisation really well? Any good resources if you want to learn more?
There is a lot of great stuff happening with Tune – aka MobileDevHQ and MobileAppTracking/HasOffers. I also love the data that AppAnnie puts out!
9) What do you think might be the next thing in mobile? Better Personalisation? Better Local? Better…?
I think Google Now and predicative search results will become more mainstream – Like your own personal Knowledge Graph. As mentioned above, I also think Google Now, Google Search, and Google Maps should just merge already! If Google can sort out the problems with interactions of multiple Google Accounts in Android, and crawl non-Gmail accounts for items to be included in Google Now, they will be pretty unstoppable.
10) What is the one thing that people keep doing wrong with mobile?
There are lots of big companies that mobilize only the parts of the site where they make money, like product and category pages, but not Help pages or sometimes even location pages, all of which are generally more in demand for mobile users than they are for desktop users .
11) Who is the next leader in mobile? Facebook? Twitter? Bing? Yahoo?
I think deep linking and app indexing are the new hot topics. Google Now can integrate with apps, and having a deep-linked app is now a positive mobile ranking signal for your site, so I think we are about to see a huge flurry of people focusing on apps, ASO and techniques for driving mobile SEO and discovery with apps. Also, things like Spotlight Search from Apple are helping surface apps in new and different ways.
I think the next big leader in mobile might be Google Play, if they can get it together in terms of filtering out bad, spammy and broken apps for users. They have so much great content, above and beyond apps, but the bad app experiences that people have mar the whole thing. We are also seeing a big boom in music consumption options, cloud-storage of music, and music subscription models. People are getting pulled away from iTunes, even on iOS devices, so that may be another new battle ground for mobile eyes and attention.
12) What is the future of mobile payments?
This is another one where I think the Android platform has a great chance to get this right, and integrate it well with Google Now and deep linking in apps. If I could pay for an Uber with my Google Wallet, and maybe then they send me a spreadsheet for my accountant or expense reporting, why wouldn't I do that? They just have to make it easy for people to use.
I think there is also a great opportunity to use Google Wallet as a cash replacement between friends. If I pick up a dinner or a cab ride, and a friend wants to split the bill, they could use their phone to send me money in Google Wallet. There are some apps that are very popular with the younger generation, that do this really well, but I think Google could take it to the next level. (Venmo, SquareCash, etc).
You can also watch the interview recorded with her at Friends of Search below.
[youtube https://www.youtube.com/watch?v=lJ5CJPSWpgY&w=380&h=290]
Christoph Cemper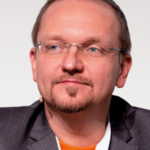 Christoph is the well known founder of LinkResearchTools and the Link Detox, which are commonly used to diagnose Penguin penalties. Christoph has been involved in link building since 2003 but made the move into SEO tools using his insight and knowledge of the link building industry. It's always interesting to see how link building is adapting and Christoph's presentation provided some key reminders of what people are still doing wrong and how link building strategies are slowly starting to adapt due to better insight from tools like LinkResearchTools. Christoph If you want to engage on social media you can find Christoph on Twitter, Facebook and Linkedin, you can ping his team on @Lnkresearchtool for product questions, and you can view his SlideShare presentation here.
1) How did you find the crowd at FOS15?
It is always pleasure to be surrounded by such a great people. There were so many quality and inspiring speakers from all around the world. I really enjoyed every moment I was there.
2) Was there anything that surprised you about FOS15?
Usually something – like the WIFI – breaks or doesn't work at all, but at FOS15 everything was perfect.
3) What other speakers session did you catch?
Lisa Myers, Cindy Krum, Hannah Smith, Marcus Tober, Richard Baxter – all very cool presos.
4) Looking at link data, do you think Penguin has changed link building?
Google Penguin updates changed SEO and link building from the scratch. We all know the quality of backlinks became more important than the quantity, so webmasters and SEOs had to adopt to the new standards. Today, good SEO uses experience from competitors, earns backlinks with good content, and checks the risk of potential backlinks.
5) Do you think link building tactics have changed with tools like LRT?
Yes. It became mandatory to actually do research and not blast away. Link building is tough but there is no tool that will do it for you. LRT is a huge off-page SEO toolkit that lets you combine different tactics to help you to find the best and safest link building tactics. It will help you to analyze your competitors, find the strongest and safest opportunities inside of your niche, recover link juice you had, check the risk of potential backlinks and much more.
6) You mentioned during your talk that you monitor inbound links for negative SEO. How frequently do you do this?
Inbound links monitoring is the part of our regularl link risk management. In LinkResearchTools we check new backlinks every week. Depending on the needs, we disavow and upload them to GWT.
7) Should everyone be monitoring their inbound links in case of negative SEO? What is the easiest way to do that?
Negative SEO is a real threat. We know that some really huge companies were affected, so just imagine how vulnerable smaller sites are. There is only one solution how you can protect your site from negative SEO. Perform link risk management! The easiest way to do it is to use professional tool like Link Detox. Link Detox collects all your backlinks from 24 different sources and analyzes them for you. All you have to do is to disavow risky ones and upload your disavow file to GWT.
8) Do you think the large Penguin algorithm updates are over?
Google is in the process of continuous improvements. The first Google Penguin update in April 2012, was the most dramatic event that hit SEO industry ever. But that was just beginning. Since then we saw a few other updates that were almost equally devastating for some. For many sites the question is not IF, but WHEN a penalty is going to happen if they don't monitor their backlink profile risks on an ongoing basis.
9) Have you seen how Penguin algorithm has adapted over time?
It got more accurate and less forgiving over time. The only responsibility Google has is to its users, therefore they will do anything to assure the most relevant results for them. Webmasters are the ones who have to adapt to the Google rules of the game, otherwise they will disappear from SERPs.
10) Sometimes people freak out and ask for all inbound links to be removed. How do you respond to link removal requests?
If you have been hit by Google Penguin and you decide to disavow all backlinks, probably two things will happen. You will recover your site because you disavowed every bad backlinks you had and you will lose your visibility, which is equally bad. In any case, overreacting won't help. If you are not sure which are good and which are bad links, use professional help.
11) You have 20 tools in LRT, which are the most underutilized that people should look at using more?
This is very interesting question. I would say our competitive tools like Competitive Landscape Analyzer or Competitive Link Detox are pretty underutilized. If you are not sure what is magic ratio in your niche, the only way to discover it is to analyze your competitors with these two tools. In this way you can discover for example, whether you have too many money keywords or maybe too little follow backlinks. Simple analysis like this can help you to discover mistakes you made in the past and to better organize your future SEO actions.
Also the Link Juice Recovery tool, which finds links going to 404 after a website relaunch, is something many people are surprised we have. Lastly, the Missing Link Tool in combination with our Pitchbox integration is perfect for doing "social link intersect" link building as Richard Baxter described in his session and blog post recently – only A LOT more efficient!
Richard Baxter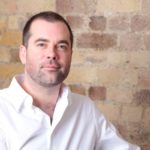 Richard Baxter is the CEO of BuiltVisible (previously SEOgadget) a well known industry commentator and Moz Associate. I would have to say Richard's session was one of the best of the day because it focused purely on quick wins for SEO and produced plenty of head slapping moments from people who hadn't thought about doing it as systematically. There was some great sound bites and he gave plenty of examples where he had tested and sometimes failed but happily shared his learning's so others didn't make the same mistakes. If you want to engage on social media you can find Richard on Twitter, Facebook and Google+. You can also view Richard's SlideShare presentation here.
1) How did you find the crowd at FOS15?
Really, really engaged and passionate about search. There were quite a few attendees who took the time to say hello personally, which I really appreciate. In fact, I learned a great deal in those conversations and value them very highly! I must say, full credit to Lennert and the team involved – their enthusiasm really is infectious!
2) Was there anything that surprised you about FOS15?
The scale – the conference was bigger than I expected, and I hear the tickets all sold out with three weeks to go. For me that just says the show has to be bigger next year.
3) What other speakers session did you catch?
I saw Mike King's keynote, James van Thiel, Marcus Tober, and Cindy Krum. Sadly I had to fly back to London at this stage but I must say, the presentations were all excellent and directionally, Marcus and Mike really inspired me.
4) Your Session was Quick Wins for SEO. Was it targeted on not highlighting really advanced SEO tactics you can't easily or never will implement?
I feel a little like we need to remind the search industry just how powerful SE /basic technical SEO best practice can be for your growth. My quick wins project still continues, and in fact I've got some pretty cool updates on new tests for my next session at Inbound in Dublin in April.
5) For those who missed your session, you made a great analogy about SEO and Formula 1. Can you elaborate on this marginal gain idea?
I'm guessing you've worked out I love F1! The thing I find most compelling about the sport is actually the engineering. These guys spend every moment they have available on optimization: chasing laptime improvements of as little as 1/10th of a second. 1/10th of a second per lap can be the difference between pole and 2nd place – and with millions of dollars of prize money at stake, this means everything to them.
The thing about the level of competitiveness in F1 is this: if you simply stand still, you're actually moving backwards, because your competition is doing everything to find those gains. Even the most marginal of gains (Dave Brailsford's "1%'s") can add up over time, and that really resonates closely with the nature of SEO. This graphic from James Clear really sums the idea up perfectly: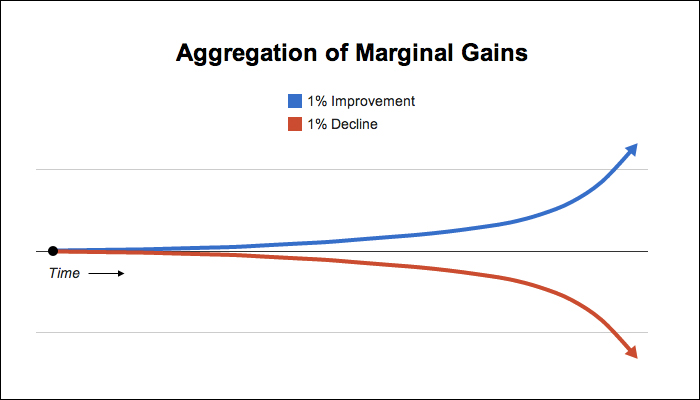 If you did miss the session, here's the blog post on low effort big return marketing.
6) What is the one thing webmasters need to know about their domain?
One thing? Domain management. That's not really one thing, of course – it's many things. Understanding your basic infrastructure: taking the best choice of hosting, DNS services (at Builtvisible, we use Route 53), and CDN services are all key to page load performance. After that, having a clear impression of the set up: making sure (for example) that all your assets are validated in Google Webmaster Tools, change of address for legacy domain redirects are configured, and so on.
7) What can you learn when you understand your page level redirect?
Well, to be honest, just how ineffective redirects are. They can represent quite a significant link equity decay and if you can resolve issues such as internal 301 redirects, you definitely should.
8) You mentioned a few new cool insights using some new software tools, can you share what they were and why people should be using them?
My new favorite tool is URL Profiler – if you only try one tool, try that. Of course, you'll need the data to run through it, and if I could have only one link data tool it would be aHrefs. Finally, I mentioned everyone's favorite crawler, Screaming Frog. I'll give a special mention to Marcus Tandler's OnPage.org too – this is a seriously powerful all in one technical SEO web app. I recommend you give it a whirl!
9) You mentioned some dumb tests you did with breaking stuff such as tags, SSL certificates and redirects, so what is the one item you really want to test in 2015?
Yes, I quite enjoy having the benefit of being able to break our SEO visibility every now and again. You can't do these kinds of tests when the entire company depends on your SEO, but we're fortunate enough not to depend on the channel, so I can break it! SEO testing is an important way to keep your diagnostic skills sharp. The one thing I really wanted to test so far this year, has started. I'll hopefully have enough data in two weeks from now. And no, not telling what it is yet. 😀
10) So Google just announced an official mobile ranking algorithm. Were you surprised to hear that mobile is now a thing?
I think that mobile algorithm's been around for a lot longer than Google has disclosed, it's more like they're turning up the dial somewhat around April 21st. I don't see how they're going to do this without compromising the quality of their results, so my prediction is that the changes will be minor, and they'll affect mobile / tablet results only. I'm pretty sure they'll be a few surprises in the really competitive big volume keywords, and *maybe* non mobile friendly sites will see some fluctuations across the tail. I'm guessing though – who knows!
11) The big wild card is app-indexing. Have you had a chance to look into it yet? What are your initial thoughts on risk, benefits, and the future with apps?
Yes – it's cool. We have a few clients that make for good candidates for this implementation. The major risk for us is traffic cannibalisation from web to app – so, you need to make sure your tracking is set up correctly (or make sure that's part of the project) when you're implementing app indexing.
Hannah Smith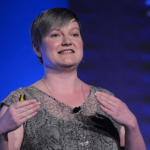 Hannah is a content strategist for Distilled and spends her time encouraging companies to create great things online. The types of content she tries to create are what people will find useful, want to share or will engage with. Her presentation showed some amazing examples of success and failure. What made her presentation really awesome is she dug into the background of why each particular content element succeeded or fell flat, and provided some entertainment with her open and honest feedback about each project presented. It was certainly one of the more entertaining presentations at FOS15 and certainly a speaker you want to catch next time you get the chance. If you want to engage on social media you can find Hannah on Linkedin and on Twitter.
1) How did you find the crowd at FOS15?
I thought it was a great crowd, everyone seemed really engaged and the atmosphere was friendly and welcoming.
2) Was there anything that surprised you about FOS15?
Bitterballen. They are incredible. I don't understand why we don't have them in the UK.
3) What other speakers session did you catch?
Ian Lurie, Lisa Myers, and Marianne Sweeny's sessions were stand out for me.
4) Your session was based on "JAWS in Space". That sounds like a great idea for a content campaign.
Sadly, we're too late. Ridley Scott executed it masterfully around 36 years ago!
5) You clearly highlighted some of your successes and failures, which result did you learn more from?
I think it's in my nature to spend more time dissecting failures than successes, but you probably learn equally from both.
6) Is coming up with a good idea central to success of your campaign?
It's paramount!
7) Is there a linear relationship between social shares and links built?
Not always. I included a couple of examples in my deck. Quizzes and the like often attract social shares in significantly higher volume than links.
8) If people want to do creative ideas better what are six factors that help? Any useful books?
I'd strongly recommend reading Made to Stick. Authors Chip and Dan Heath identified six factors which make an idea 'stick' – simple, unexpected, concrete, credible, emotional, and story.
9) Complexity of an idea is guaranteed to win over simplicity isn't it?
There's a bunch of confusion around this one. Simple doesn't mean basic or dumbed down. It means finding the core of the idea. In journalism this is called the lead. It's about pulling out the most interesting thing and laying it out in a way which is meaningful to people.
This is difficult because it feels like a massive gamble: what if we don't manage to pull out the most interesting thing? What if the thing we think is interesting really isn't? The point is that you need to take that gamble. You don't increase your chances of gaining coverage by throwing a bunch of messages out there all at once. James Carville, a political advisor to Bill Clinton during the 1992 presidential campaign put it pretty succinctly – "If you say three things, you don't say anything."
10) What is the importance of credibility? How can you make it more credible? Bigger logos?
Ha! Logos have nothing to do with anything.
Credibility comes in two flavors –
Is your data from a credible source? (NB just surveying your own customers is unlikely to result in a statistically significant data set – as such you may struggle to get coverage.)
Is the story credible coming from this company? (Make sure you're not coming across as self-serving.)
11) How does emotion play into the success of a creative idea? How can you evoke emotion?
I wrote a post on this for State of Digital earlier this year. It's definitely true that pieces which provoked the strongest emotional reactions received the highest amount of coverage and shares. Incidentally, the reverse is also true – those pieces that failed to evoke strong emotional reactions received less coverage and shares.
How do you evoke emotion? I guess it's easier to tell you what not to do: visualize some data but fail to take the time to figure out if there's really a story that people will care about in there. You could well be headed for a failure.
12) Is storytelling is overrated in great creative ideas? Branding is more important right?
I'm conflicted on this one. If you're seeking coverage then your content either needs to uncover a story (like this), or, support editorial around a popular topic (like this). Your content needs a punchline but I'm not convinced that you need to 'tell a story' through your content. I'm a little perturbed by the discourse around 'storytelling' for brands. I'm not really sure what that means. I'm fairly certain people don't mean that brands need to have plot, characters, and a narrative point of view.
13) Was your Friends of Search Slideshare really 163 pages?
Yep. One day I'll get stuck with a sluggish clicker and over-run hideously. It's not happened yet though.
14) How important is presentation when pitching a creative idea? Text emails win, right?
Yeah, you really need to take it seriously. We used to 'pitch' ideas via email. Just dreadful. Today we pitch our ideas in person with a proper deck and use the 'relevant, resonant, different' framework to explain our thinking.
15) How much time goes into creating and promoting a successful creative idea?
It really depends on the size and scope of the piece, we typically spend around 60 hours on design and build, and a further 60 hours promoting the piece.
16) Finally how do you decide on if you kill an idea or pitch it? HiPPO rules?
Fortunately not.
We use a combination of the Made to Stick framework and the 'relevant, resonant, different' framework when determining which ideas to pitch.
You can view Hannah's SlideShare presentation below.
[slideshare id=44824443&doc=friendsofsearch2015-slideshare-150218045635-conversion-gate02]
John Gagnon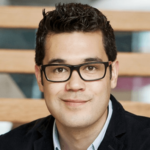 John is currently a Bing Ads Evangelist with a fairly impressive resume of hands on experience running large scale Bing Ads campaigns. John has invested his time and energy into the industry with 50+ presentations under his belt and is a very active contributor to several industry blogs and The Huffington Post. John's presentation was certainly quite enjoyable as it showcased some of his passion of search marketing but also what is possible beyond Google. He also demonstrated where Microsoft is going with voice search with Cortana and Windows10, which was fairly impressive. You can find John on Linkedin and on Twitter and you can find his presentation here. If you have specific Bing Ads product questions you can ping their corporate account here.
1) How did you find the crowd at FOS15?
The Friends of Search crowd was savvy and engaged. I loved the conversation between sessions, talking about sophisticated bid strategy, data management, and a few conversations around paid social strategy. Very fun.
2) Was there anything that surprised you about FOS15?
It was delightful to see how interconnected and engaged the community was – it felt like everyone knew everyone else, or had worked with them. The most surprising conversations I had centered around attribution across devices and media channels. For attribution, you're always going to be wrong but with the internet and mobile penetration of Netherlands it's clearly an issue that rises to the top.
3) What other speakers session did you catch?
I stayed in the paid media track for the most part besides the keynotes from Mike King and James van Thiel – I also saw Andrew Goodman, Cindy Krum, and Mona Elesseily.
4) What should marketers be aware of with Windows10?
Windows 10 will launch in 190 countries in 111 languages this summer – it will be big. Digital marketers should know that it will launch with a brand new browser codenamed "Project Spartan" and that Cortana, our personal assistant, will be integrated throughout. On the Bing side, we're really excited because Cortana takes search beyond ten blue links. And it should lead to considerable increase in searches.
And you can upgrade to Windows 10 for free at the moment through the Windows Insider program (if you're running Windows 7 or Windows 8.1)
5) Is 2015 the year of voice search or will it take longer?
I felt like it was the "year of mobile" for five or six years until recently, because we know it already arrived. So I won't say that 2015 will be the year of voice search, but we will see mobile usage numbers take off.
Search is changing. Trends — like NUI (new user interaction) scenarios, the growing role of automation, and the increasing sophistication of predictive analytics and cognitive computing (think Cortana and Google Now), amongst others—are impacting both the way search works, and the way end-users interact with it. This stands to have a knock-on effect on the digital marketing tools that brands use to engage consumers online. Exciting times.
6) You mentioned some Excel plugins for BigData, what were they? Does the plugin work for all data such as Facebook Ads, Twitter Analytics, Web Analytics or just BingAds?
I love Excel and data tools because, in general, they lead to smarter decisions. The entire Power BI stack the Microsoft Office is developing is incredible, much of it is fresh out of Microsoft Research. For marketers, I recommend PowerPivot to handle huge datasets, PowerQuery to bring in new data sets, and PowerMap to slice into geographic data. The data can work across advertising data you put in – Facebook Ads, Twitter, Google Analytics, and others (but you'll need to be running the latest versions of Office on a PC).
7) You spoke of Bing Ad features rolling out quicker in Europe after being launched in the USA, did we correctly hear it was 6 months?
It's not a hard number that we've committed too. We're pushing ourselves hard to launch features internally quicker, for example we launched Auction Insight in November, but it's been available internationally since February.
8) You had some interesting data points about Bing Ads versus Google AdWords. Can you discuss costs?
Regardless of which country I've visited during my years with Bing Ads, we're consistently a good value. A study that Marin did last year found that Bing Ads CPCs were lower*, €0.22 vs €0.35 for AdWords. (*Sample of the Marin Global Search Index, customers buying in Euros, Q2 2014 indexed vs. Q2 2013. All devices, partner network excluded.)
But outside of studies, Search Results based out of the Netherlands had told of their great results with us. They reported 40% lower CPCs and a 20% lower cost per order. They also recommend dedicating 5-10% of your AdWords budget to Bing Ads. During Friends of Search, two agencies told me though Bing was a small part of their overall budget – due to lower CPCs and solid conversion rates – we were responsible for 10% of their profit.
9) Has Duane Forrester hinted at any upcoming updates to Bing Webmaster Tools?
Haha. I think you should ask him about that!
10) It might be a tough question, but what's Bing's share of search traffic in the Netherlands? How is it progressing against Google?
When you look at deals like Firefox in the US, we're 32.6% according to the latest comScore report.
In the Netherlands, Microsoft has a big presence because of our properties like MSN, Outlook, and Skype – last summer comScore put us at #2 of the Top 20 Online Properties in the Netherlands. I don't have country specific numbers for NL. We're excited because of what Windows 10 brings to the table. It feel like lots of opportunity around the corner. In the Europe we're reaching 122 million unique searchers and 1.9 billion monthly searches which is nearly 4% of all the queries in Europe [Source: comScore, September 2014]. And looking at mobile, across the Yahoo Bing Network, mobile searches, as a percentage of overall queries, have more than doubled year on year with mobile clicks in Europe up 124% over the course of 2014.
You can also watch the interview recorded with him at Friends of Search below.
[youtube https://www.youtube.com/watch?v=rkDjyPrAw2Q&w=380&h=290]
I wanted to thank all the speakers for taking time out of their busy schedules to answer some more specific questions and give you insights into their views on recent changes, including as Google's mobile first algorithm update.
Other Speakers at Friends of Search
I didn't manage to interview all the speakers, but you can find a majority of their presentations here. One of the outspoken and always entertaining panelist at the event was Barry Adams from Polemic Digital also wrote up a nice FOS15 review you should check out. Another fast moving Dutch marketer Jan-Willem Bobbink also wrote up a decent FOS15 review, which covered several other speakers not included in this post. There are two other video interviews recorded with other speakers at Friends of Search 2015 not covered in this post that you can watch below:
Mike King – One step ahead of the rest in Search
[youtube https://www.youtube.com/watch?v=egDaK3cGlWQ&w=380&h=290]
Marianne Sweeny – What UX, IA and SEO Can Teach Each Other
[youtube https://www.youtube.com/watch?v=XzqyEUMQb6s&w=380&h=290]
Feature image credit: DDMA. Used under permission.