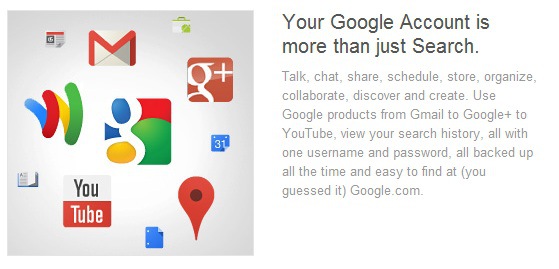 When Google's new search feature "Search Plus" started favoring Google+ results several weeks ago, the change was immediately resisted by competing social networks like Twitter and Facebook. In addition to receiving negative publicity regarding the new Search Plus feature, an ongoing FTC investigation was expanded to further research the potential antitrust and privacy concerns of the new search feature. However, recent actions by Google demonstrates a firm commitment to the new feature and the Google+ social network.
During a phone call with investors last week, Google CEO Larry Page announced that Google+ has doubled in size over the past 90 days. Page also stated that the social network, which now has over 90 million users, has a high level of engagement from its users.
However, Google has been accused with artificially boosting the number of Google+ users as a result of "forcing" users to sign up for the service. Now, when a new user creates any type of Google account, the system requires that the user register a Gmail account, fill out a Google profile, and join Google+.
Google said the following regarding the recent change to the registration process:
"We hadn't changed our Google Accounts sign-up flow in more than seven years so it was due for a refresh. We're working to develop a consistent sign-up flow across our different products as part of our efforts to create an intuitive, beautifully simple, Google-wide user experience. Making it quick and easy to create a Google Account and a Google profile enables new users to take advantage of everything Google can offer."
In the past, it was easy for a user to simply register for one service (i.e. Gmail) without the requirement to join Google+. In addition, the option of registering with an existing email address has now been removed.
Although Google automatically creates a Google+ account for all new users, it is easy to delete the Google+ profile in the accounts setting page.
[Sources Include: Google, ars technica, & Google Operating System]