This week's FireFox toolkit is dedicated to addons allowing you to browse the web securely.
1. McAfee SiteAdvisor will check each website you are entering in its huge index of sites. The tool:
warns you before entering a suspicious/phishing website;
shows a security flag in the browser status bar (green = safe; red = suspicious, gray = don't know);
shows a security icon next to the site in the search results.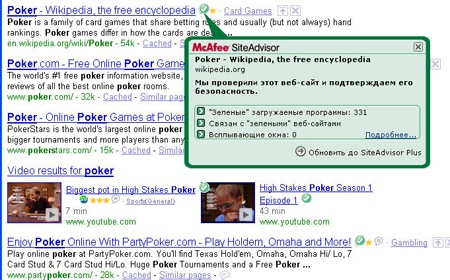 2. Finjan SecureBrowsing is similar to the above one. All it essentially does is "warning you against suspicious sites before you enter them".
Unlike other products in the market that are based on static databases containing information on web domain reputations, Finjan's SecureBrowsing scans each URL as it currently exists on the web, each time the address is displayed in your browser.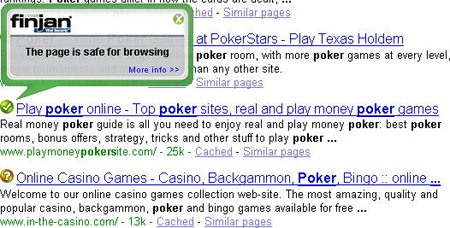 3. SecureBrowse gives you more control over your browser cookies, cache, saved passwords, etc.
It has more options than the FireFox built-in "Clear Private Data" tool due to its "Profiles" option. With it you can create different sets of choices for actions to be taken for different types of sites you browse (e.g. social media, webmail. etc). For each profile you can also create and maintain a list of "sensitive" sites.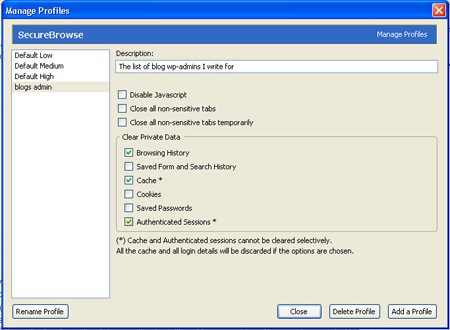 4. Secure Login is an advanced addon that apart from multiple handy password managing options also protects you from malicious sites by:
preventing malicious JavaScript code to automatically steal your login data;
providing an option to protect your login data from all JavaScript code during login;
preventing cross-site scripting (XSS) attacks to steal your passwords without having to deactivate JavaScript.