In an effort to help users make more informed decisions about which stories to engage with, Facebook is going to start providing additional context about publishers.
Facebook is testing a new 'i' button that's displayed when links to articles are shared in the news feed. Tapping on the button will give you more information about the publisher.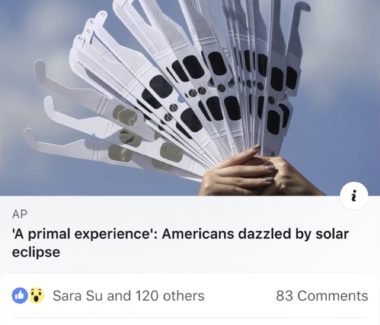 Information is sourced from Facebook itself, as well as third parties like Wikipedia. There will also be a button to follow the publisher on Facebook, along with a selection of trending and related articles.
Lastly, Facebook will show you how others are sharing the article across the network.
Is the sentiment positive or negative? Are people accusing it of being fake news? Is it old news that has been shared previously? Find out instantly with the click of a button.
"Helping people access this important contextual information can help them evaluate if articles are from a publisher they trust, and if the story itself is credible. This is just the beginning of the test."
Going forward, Facebook will be seeking feedback while continuing to work with publishers to expand the test and give users more access to more contextual information.
Pages should not see any noticeable change to their reach as a result of this new feature.