Facebook recently announced a change to their news feed that distanced itself from news. The announcement inspired questioning about what kinds of content will Facebook show? That question may have just been answered. Facebook announced a music industry partnership, which may offer clues to a part of Facebook's new strategy: entertainment content. This makes sense in context of Facebook's official statement that:
"Many creators who post videos on Facebook prompt discussion among their followers, as do posts from celebrities."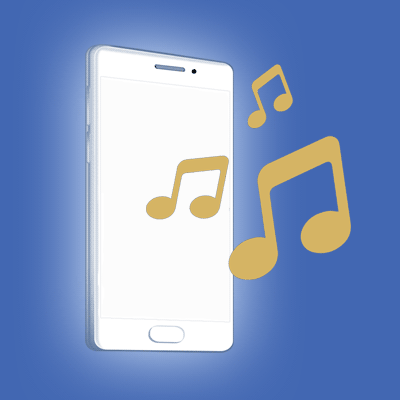 Bringing Facebook Members Together with Music
In an announcement titled, Building Community Together With Music, Facebook announced a wide ranging deal with companies that represent music publishers, songwriters and performers, worldwide. Here is a partial list of organizations:
Universal Music Group,
Sony/ATV (largest music publisher in the world)
Global Music Rights (represents many popular music artists),
HFA/Rumblefish which will allow independent music publishers to find an audience on Facebook.
Kobalt Music Publishing (represents 25,000 music creators like Paul McCartney and Dave Grohl)
Facebook's official announcement positioned this strategy as a way to enrich Facebook user's experience:
"Facebook's mission and music share something special — at their core, they both bring people together, enable stories and emotions to be shared, and forge bonds. Together, Facebook and the music industry are bringing the songs you love into the way you express yourself on Facebook… This means more ways to share, connect, find your fans and be your favorite artist's biggest and best groupie."
Facebook Compensating Music Artists
That statement prompts the question of how will the "creators of music" be compensated? The answer may be that Facebook is paying the music industry for the right to stream the videos. A statment by Kobalt Music Publishing, which represents 25,000 music artists, was equally cryptic about who was paying the musicians and music publishers:
"In the spirit of a true partnership, Facebook will ensure songwriters are paid fairly and new revenue streams are created for user uploaded video."
Last year the NMPA issued a statement announcing that talks were underway for Facebook to create a copyright infringement system and licensing music from publishers and artists in a manner similar to how Spotify and YouTube do. So it's likely that licensing music is how Facebook will acquire the rights for users to stream entertainment.
Will Music Sound Like Money to Advertisers?
It may be possible that Facebook is trying to engineer the kinds of discussions users have. Do advertisers necessarily want to post ads on heated political discussions? Does that even monetize? Even more important is will a Facebook community that is less political and angry be easier to advertise to?
Images by Shutterstock, modified by Author