First we had Twitter, followed shortly after by Google, and now today Facebook has joined the party with its own retrospective end of year review page.
Year in Review 2012 presents to Facebook users a full summary of the biggest trending topics to hit the social media site over the last year, including all the biggest stories about famous celebs, TV, sports and other interesting news in somewhat similar fashion to Twitter's and Google's own annual recaps.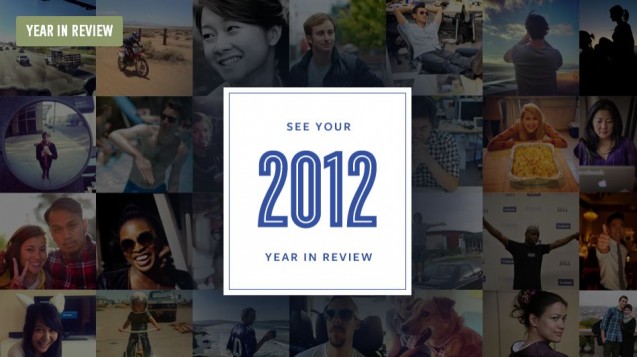 But where Facebook really sets itself apart is with its unique, personalized 'Year in Review' feature that presents the top twenty moments from your own profile over the last 12 months. So, no doubt those who shared life events such as their marriage or getting pregnant will be in for a big dose of nostalgia when they review their own profiles.
To access your own 'Year in Review' feature, simply log in to your Facebook profile and visit the following URL: Facebook.com/yearinreview and the site will redirect you to a specially prepared page charting your most memorable moments.
Interestingly – and we're not sure if this is an error by Facebook or not – it appears that it's possible to check out other people's 'Year in Review' as well as your own. For instance, anyone can take a look at Facebook founder Mark Zuckerberg's highlights of the year, simply by adding the word "zuck" to the end of the URL, like this https://www.facebook.com/yearinreview/zuck
The trick seems to work for other profiles too, including those that are not on my friends list, although not those that have set up their privacy settings to lock me out. Even so, a little bit for 'friend stalking' might be a fun way to break the boredom for some.
As well as the personalized reviews, Facebook has produces its own lists of trends for the year. These include the most popular stories about public figures (Obama tops the list), most popular stories (the US elections) and the most popular memes (TBH) of 2012.