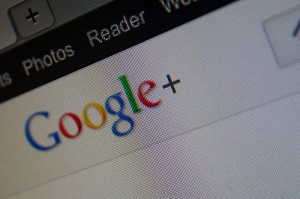 Google Plus has broken more than a few records, and is now renowned as the fastest growing site of all time. According to estimates, we're already passed 25 million users, and the number is continuing to grow rapidly (although, admittedly, it's tapering out). All this is happening in the "invitation" phase of the Google Plus experiment, so there's a long line of interested users who haven't made their way to the platform. But how, really, is Google doing against Facebook?
Google+ Rushing Toward Second Place
Plus is already at 13 percent market penetration in the U.S. While that pales in comparison to Twitter and LinkedIn, and even falls short of the still-dying MySpace, it's a truly impressive statistic for week five of the site's launch. Additionally, according to a YouGov survey done recently, approximately 9 percent of internet users are planning on adopting a Google+ account in the next year. That alone would put Google in second place.
It would also mean the total number of Plus users would increase by 16 million in the U.S. alone – and that's based only on the users who have declared interest, not those who may become part of a "snowball" as Google+ continues to gain traction. On a global scale, we can expect Google to increase to well over 50 million in the next year. However, that still puts them a long way behind Facebook for both market penetration (71 percent for Facebook) and total users (750 million for Facebook).
The War for Businesses
One of the main ways that Google+ may be able to offer an advantage is through its approach to businesses. How, exactly, it will approach businesses will be a big deal when it comes to who will be on the winning side. As Tom Anderson, the first MySpace friend, puts it: "Google+ is going to be able to 'undercut' Facebook when it comes to game developers and platform transactions," and Google may even choose not to monetize the platform at all. That would mean no ads – a real gift to users.
But Google hasn't decided how it will approach businesses. So far, it's blocked business accounts, but hasn't released a business-to-user platform – like Facebook's Pages – or other business utilities. Their decisions here will be important in appealing to users and businesses alike, both of whom will be powerful advertising utilities for Plus as Google's social network continues to spread.
So, How's Google+ Doing?
With 25 million users in a single month, Plus is an impressive social network from the get-go. Within a year, expect it to be more powerful than Twitter, LinkedIn, MySpace, and all your other non-Facebooks. The war against Facebook, however, will be a long one. Even giving Google+ generous estimates, it's likely to take years before they can match Facebook's size. It would take major advancements from Google+ and some big fumbles from Facebook for Google to win the game any time sooner.