Facebook is running a test to its related articles feature that could help users discover more stories about trending topics, the social network has announced.
Heading forward, Facebook will show you related stories before you click on an article. Here's how Facebook described the related articles test:
"These additional articles, which appear for topics many people are talking about on Facebook, will appear in a unit below the link. That should provide people easier access to additional perspectives and information, including articles by third-party fact-checkers."
Facebook shared an example of when you'd be likely to see more related articles:
"During an instance when a lot of people are discussing an article about a new medical advancement, we may also show you a few other articles below it from different publishers about the same medical topic."
Here's what that would look like: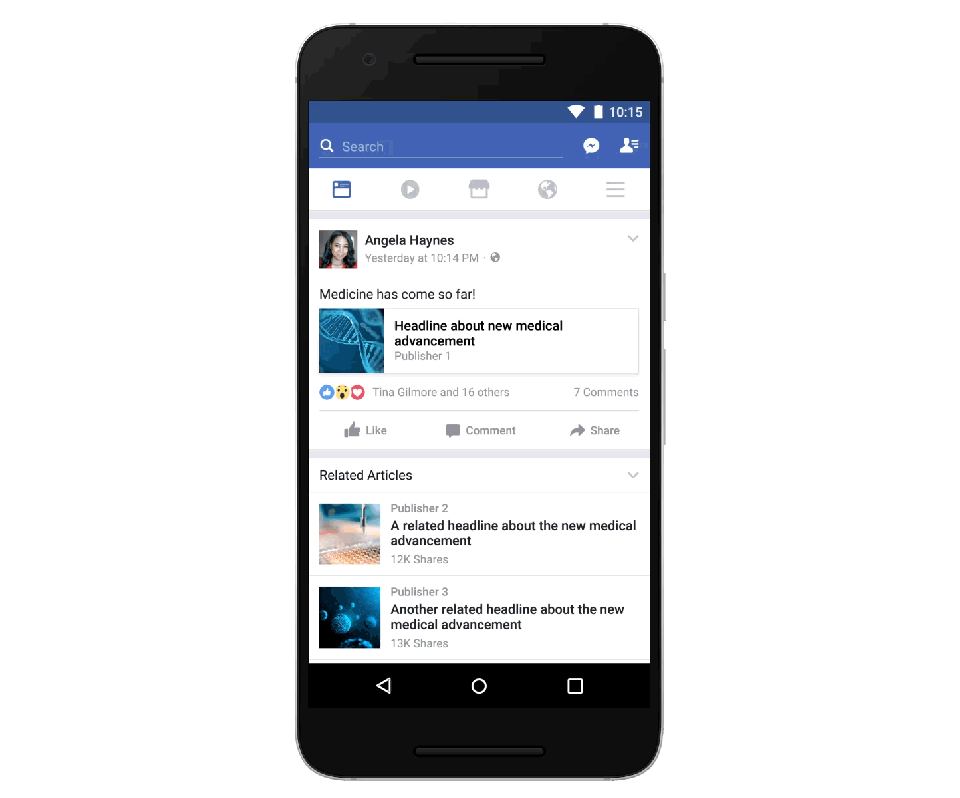 Since launching the related article feature in 2013, Facebook has only shown related articles to you after you've read a story that appeared in your News Feed.
After you clicked on a story in your feed, Facebook would then show you up to three related articles.
This test shouldn't impact the visibility for publishers in the News Feed, according to Facebook:
"We don't anticipate Pages will see significant changes in reach. Pages should continue posting stories that are relevant to their audience."
Image Credits
Featured Image: Depositphotos
Article GIF: Facebook