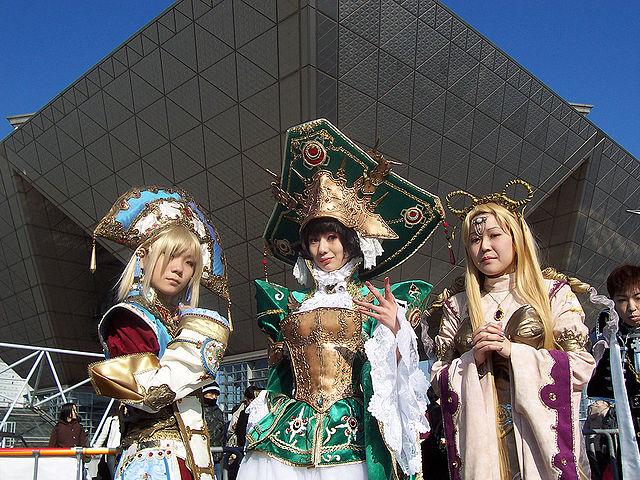 It no longer comes as a surprise that Cosplay is becoming more and more popular these days. Cosplay is the art of dressing up and performing as a character. It's a hobby that thousands of people who are also fans of anime, video games and graphic novels around the world really enjoy. That's why when a number of cosplayers were shocked after seeing that their accounts were purged.
Iggy Tissera, a cosplayer in the DC area, was one of the many users who lost his former 'Iggy Cosplay' account earlier this week. He pointed out that he didn't receive any warning from Facebook, though he is aware that using an alias is against the social networking giant's rules. Nevertheless, he was upset when his account was deleted without warning.
He shared in an interview with The Daily Dot:
Essentially, anyone who used the word 'Cosplay' in their account name had their profiles disabled. I know of a few people who only used Facebook for costuming and they've been completely erased now.
Warning to Cosplayers with 'Alias Account'
Tissera also added that he kept two Facebook accounts to separate his hobby and professional life. Because of the issue, he was prompted to create a fan page for his cosplay. Although Facebook allows the use of alias in a fan page, it would be difficult to regain what has been purged.
I would estimate about 3,000 friends or so on the costuming account. Most were people who liked the characters I cosplayed but a handful of them were other cosplayers I've met at conventions, professional photographers, artists, event coordinators. It was an incredibly valuable networking tool that was just stripped away without warning.
Prior to this, geek news site Nerd Caliber announced that Facebook purged a number of cosplay accounts. It was followed by a handful of comments that their accounts were gone. However, some reported that they received a warning. As posted on the website:
It seems as though anyone with the word 'cosplay' in their Facebook username has had their accounts deleted without explanation. Some theories hitting the news feed now are that Facebook wants to concentrate cosplayer activities to fan page only.
Meanwhile, a Facebook spokesperson told The Daily Dot via email that the social networking site does not comment on particular accounts or situations. The rep also noted that Facebook profiles reported or detected for policy violations, like the use of fake names, may be deleted by the social network.
Source: Cosplay at Comisket Convention in Japan | Wikipedia