Facebook is expanding Messenger's screen sharing capability, first available on desktop, to the iOS and Android mobile apps.
Users can share their screen with other people one-on-one or in a group video call with up to eight participants.
Here's how to start a video call with screen sharing in Facebook Messenger.
How to Screen Share on the Facebook Messenger Mobile App
Step One
Start a video call in the Messenger app by selecting one or more contacts and tapping the camera icon.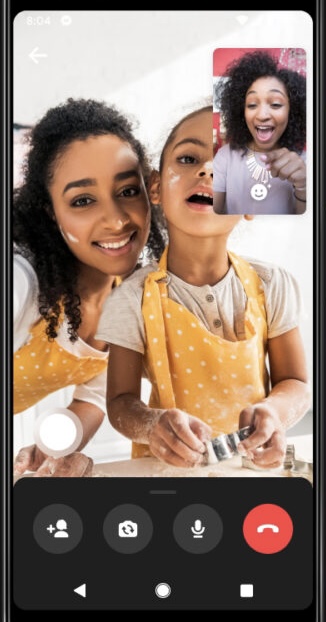 Step Two
Swipe up on the toolbar at the bottom during the call, which brings up an expanded menu.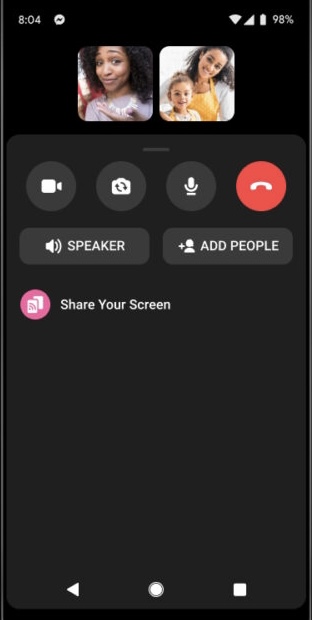 Step Three
From the expanded menu, tap 'Share Your Screen' and begin screen sharing.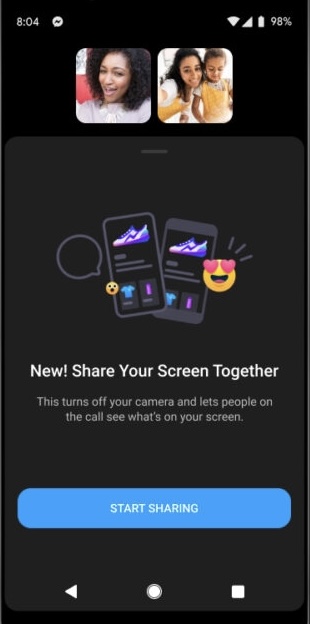 Users can share a live view of their screen for others to see, which will show participants in the chat everything the user is doing on their mobile device.
"Screen sharing lets you share a live view of your screen so you can share virtually anything together. Whether you want to share memories from your camera roll, shop together online, co-browse social media, and more…"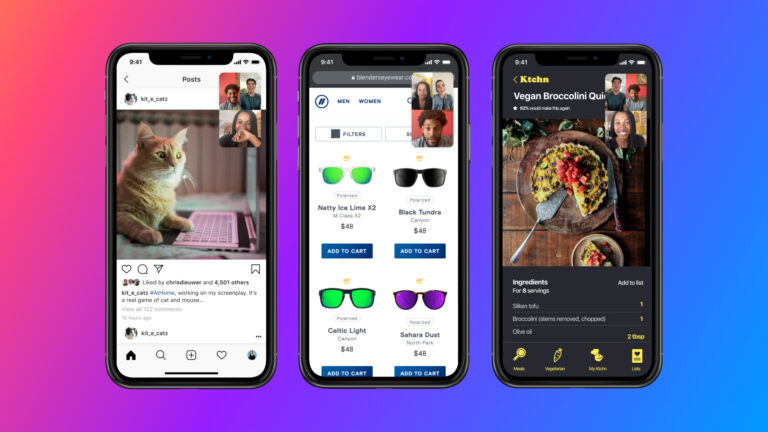 How to Screen Share on the Facebook Messenger Desktop App
Facebook users can share screens with each other using the Messenger app for desktop as well.
Step One
Start a video call and select the screen sharing button on the bottom left.
Step Two
Choose whether to share your whole screen or a single application window.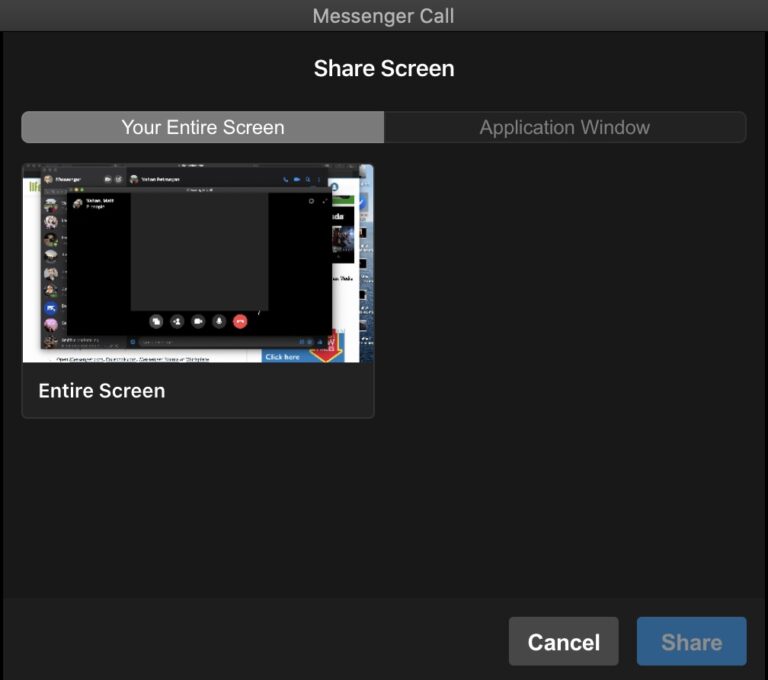 Step Three
Begin screen sharing. A preview of what you're sharing with the other person will appear in the bottom right-hand corner.
That's it. Now you know know to screen share on Facebook Messenger for mobile and desktop.
Facebook Messenger vs. Competitors
With support for group video calls and screen sharing, Facebook Messenger is now comparable to competitive platforms like Zoom and Google Meet.
One of they key advantages is full use of Messenger remains free, while Zoom and Meet both offer paid tiers which grant access to all features.
The free versions of Zoom and Meet have limits on call length and number of participants per call. Whereas Messenger allows up to 50 people to join a group call with no restrictions on time.
Another advantage of Messenger is most people already have an account. If you want to start a video call with friends and family, there's nothing new they need to sign up for and learn how to use.
However, there's a time and a place for a Messenger call, and a company-wide meeting is perhaps not the best fit for a casual platform like Facebook.
Given that Zoom and Meet are geared more toward professional use, paid memberships offer access to features that are not built into Messenger.
For example, businesses can record group calls on Zoom and Meet so they can be referenced later, while no such capability exists on Messenger.
Recent Upgrades to Facebook Messenger
Facebook has been steadily upgrading Messenger's capabilities ever since the global pandemic made people more dependent on online communication.
In case you missed it, here are some recent updates to Facebook Messenger that are useful to marketers.
Messenger Rooms
Messenger Rooms – which is an feature designed specifically for group chats – has been upgraded with the ability to screen share with up to 50 people.
Users who create a Messenger Room will be able to specify who has permission to screen share with the group.
The ability to screen share in a Messenger Room can be given to just the room creator, or select participants, or all participants.
Answer Customer Messages
An update rolled out to Messenger last month allows page owners to toggle back and forth between personal messages and customer messages.
For the first time, page admins can stay on top of messages without the use of separate apps.
See: Facebook Messenger Can Now Be Used to Answer Customer Messages
Facebook Messenger Desktop App
Facebook launched the first standalone Messenger app for desktop back in April, which is available on Windows and macOS.
Th desktop app offers a number of benefits over using Messenger in a web browser, the most valuable of which is unlimited and free video calls.
See: Facebook Messenger Launches Desktop App With Unlimited and Free Group Video Calls
Source: Facebook Messenger News