Facebook has announced a couple new ways for brands and businesses to send customers to, and complete purchases within, its Messenger app.
Messenger has allowed brands to engage customers using bots since April. Until now, if someone was ready to buy, they had to leave Messenger to complete the purchase on an external website.
Not anymore.
Here's what's new with Facebook Messenger.
Facebook Messenger Now Has A Buy Now Button
Shoppers can now buy products or services without leaving Facebook Messenger. All a customer will have to do is tap the new "buy now" button.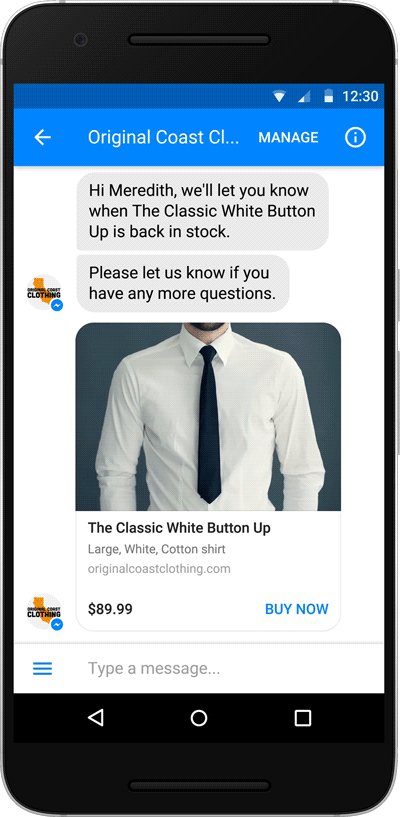 As the image above illustrates, after tapping on Messenger's buy button customers will be taken through a simple checkout process.
Customers will see the total cost. Contact, shipping, and payment information for the customer will be pulled automatically from their Messenger profile (assuming they've already set this up).
To complete the purchase, all shoppers have to do is tap "pay." Then they'll see an order confirmation, including the option to see a receipt.
Businesses receive payments from Messenger purchases with a PayPal or Stripe account.
Messenger payments will only be available in the U.S. initially.
Messenger Is Now A News Feed Ad Destination
How do you get customers chatting with your bots? Facebook is rolling out a new advertising solution over the next month that aims to do just that.
Advertisers can choose Messenger as a destination (you'll find this under the "website clicks objective") and can use a call to action such as Shop Now or Learn More. Here's an example of one of the new news feed ads: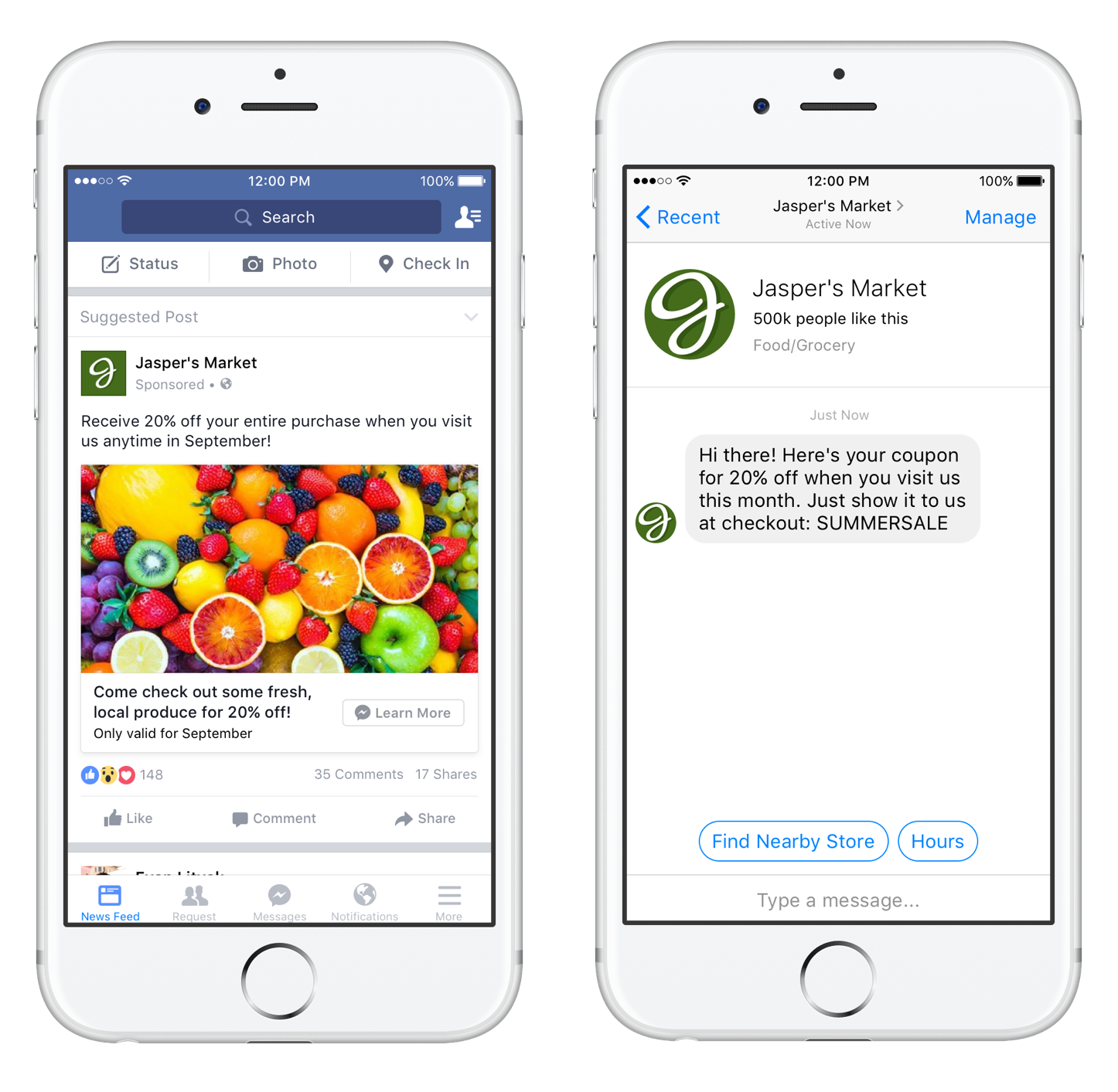 "All clicks on these News Feed ads will directly open up a Messenger thread with a copy of the ad or configurable structured message," Facebook noted in a separate blog post. "Similar to existing Facebook ads, developers and businesses will have the option to select their target audiences and delivery times."
New Welcome Screen & Message Sharing
Facebook is also introducing a new welcome screen that will let brands and businesses provide customized details about their bot before a conversation begins. This includes:
Your category
Your response time.
What people can expect from your bot.
In addition, Facebook Messenger is making it easier for people to share individual messages with their friends. All a user has to do is click on the share button and select their friend.
For example, let's say you're shopping for shoes and trying to narrow down a few options. You could send a message to your friends and ask for their help making the final purchase decision. Or maybe you've spotted a pair of shoes that one of your friends would love. Boom. Instant recommendation.
Image Credits:
Featured: Depositphotos
Others: Facebook