Buffer's 2018 State of Social Report offers insights into how 60% of social media marketers publishing live video events reported success with this strategy. This is important because Facebook's new algorithm gives priority to posts that generate discussions. According to Facebook, live videos generate on average six times more interactions than other videos. This makes live video an effective form of outreach and community building to help remain relevant on Facebook.
Will Live Videos Rank Higher in Facebook?
In the January 12, 2018 Facebook announcement about their new feed algorithm, Adam Mosseri, Head of News Feed specifically mentioned live videos as the type of Page post that may show higher in member's news feed:
"What types of Page posts will show higher in News Feed?
Page posts that generate conversation between people will show higher in News Feed. For example, live videos often lead to discussion among viewers on Facebook…"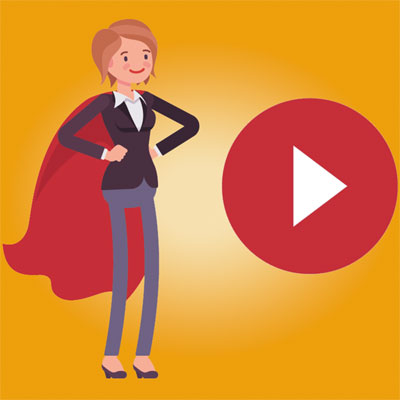 Live Videos Generate and Average of 600% More Facebook Interactions
The Facebook announcement pointed out that live video on average generated "six times" as many interactions. Interactions are a key metric for ranking higher in follower's news feeds.
"…in fact, live videos on average get six times as many interactions as regular videos. Many creators who post videos on Facebook prompt discussion among their followers, as do posts from celebrities."
Live Videos Featuring Relevant People
That last part about live videos featuring "celebrities" generating significant interactions is interesting. A celebrity can be anyone of interest to a group. For example, a Facebook Group about a topic can hold a live interview with an influential author in that niche.
Live Video is Successful in Facebook Groups
The Facebook representative also stated that live videos could generate interactions that will help Facebook Groups rank higher in Facebook feeds and stay relevant to users.
"In Groups, people often interact around public content."
Live Video Can Help Local Businesses
Facebook was enthusiastic about live videos for promoting local businesses. Frankly, it's difficult to understand how this will help a local blue collar type service industry (for example, plumbers and moving companies). But it may be useful for the Facebook pages and groups belonging to art galleries. When an art gallery hosts an art opening they could also live stream it on their Facebook page. Shops that host seminars and product related events can also host live videos on their Facebook pages.
Instead of relying on people showing up at the shop to attend a class or seminar, those who can't physically attend can watch by live video. For example, a business that sells knitting supplies but also hosts knitting classes can post it as a live video, with an encouragement to purchase supplies in person or online. Here is what Facebook said:
"Local businesses connect with their communities by posting relevant updates and creating events. And news can help start conversations on important issues."
Only 31% of Businesses Use Live Video
Buffer's 2018 State of Social Report confirms the observation that live video is a powerful social media tool. But it also reported that only 31% of businesses use this method of building community and sales.
Should You Use Live Video in 2018?
Fully 60% of social media marketers that posted live videos (on all social media platforms) reported that live video was effective. However, only 31% of social media marketers reported using live video, which is a 5% growth from last year.
More businesses are discovering the benefits of publishing live videos every year. This is the direction businesses are taking because many are discovering it to be an effective tool for building sales. Live video is an option that every social media manager may wish to consider reviewing in 2018, especially if Facebook is a major part of your social media strategy.
The full Buffer 2018 State of Social Google Sheets is available here.
Images by Shutterstock, modified by Author