Facebook, Instagram, and WhatsApp are gaining new features that will help retailers get their products in front of more customers and drive sales.
Customers increasingly turn to Facebook as a discovery engine to find new products.
The company reports that 74% of people use Facebook platforms to discover brands or products online.
Certain categories of retail perform better than others. Over 85% of people surveyed purchased a fashion, beauty, furniture or electronic product they first discovered on a Facebook platform.
Now there's new ways for customers to discover and purchase products, which means more opportunities for retailers to sell.
Today's updates include:
Bringing shops to more places
Customer reviews on Instagram
Ads for Shops
Expanded use of AR
Here are the complete details.
Facebook Shops in More Places
Once a Facebook Shop is set up, products are eligible to appear in the Shop tabs on Instagram and Facebook.
Over one billion people use Marketplace each month, so Facebook is making it easy for businesses to bring their shops into Marketplace to reach even more people.
Businesses in the US can now choose Marketplace as an additional sales channel.
In addition, businesses in several countries can showcase their entire Shop in WhatsApp.
WhatsApp users can browse a Shop's inventory, get product information, and chat about specific items before making a purchase.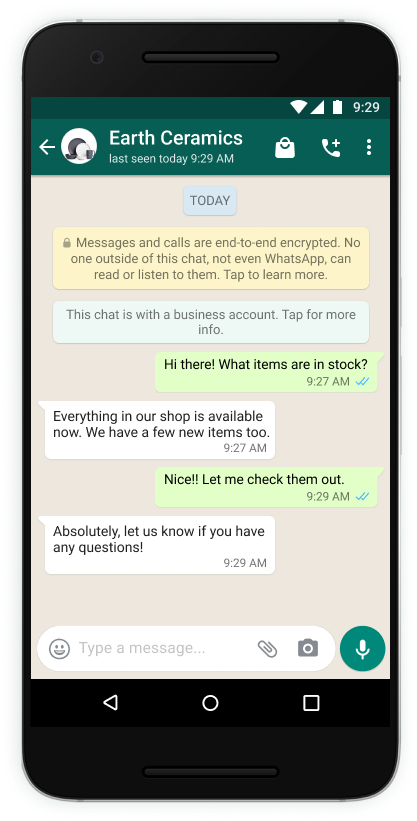 Businesses only need to set up their shop once to have it work across Facebook, Instagram, and WhatsApp.
Customer Reviews
Over the next few months customer ratings and reviews will be expanded to products in Shops on Instagram.
When this feature rolls out it will include photos and videos from the community in addition to written reviews.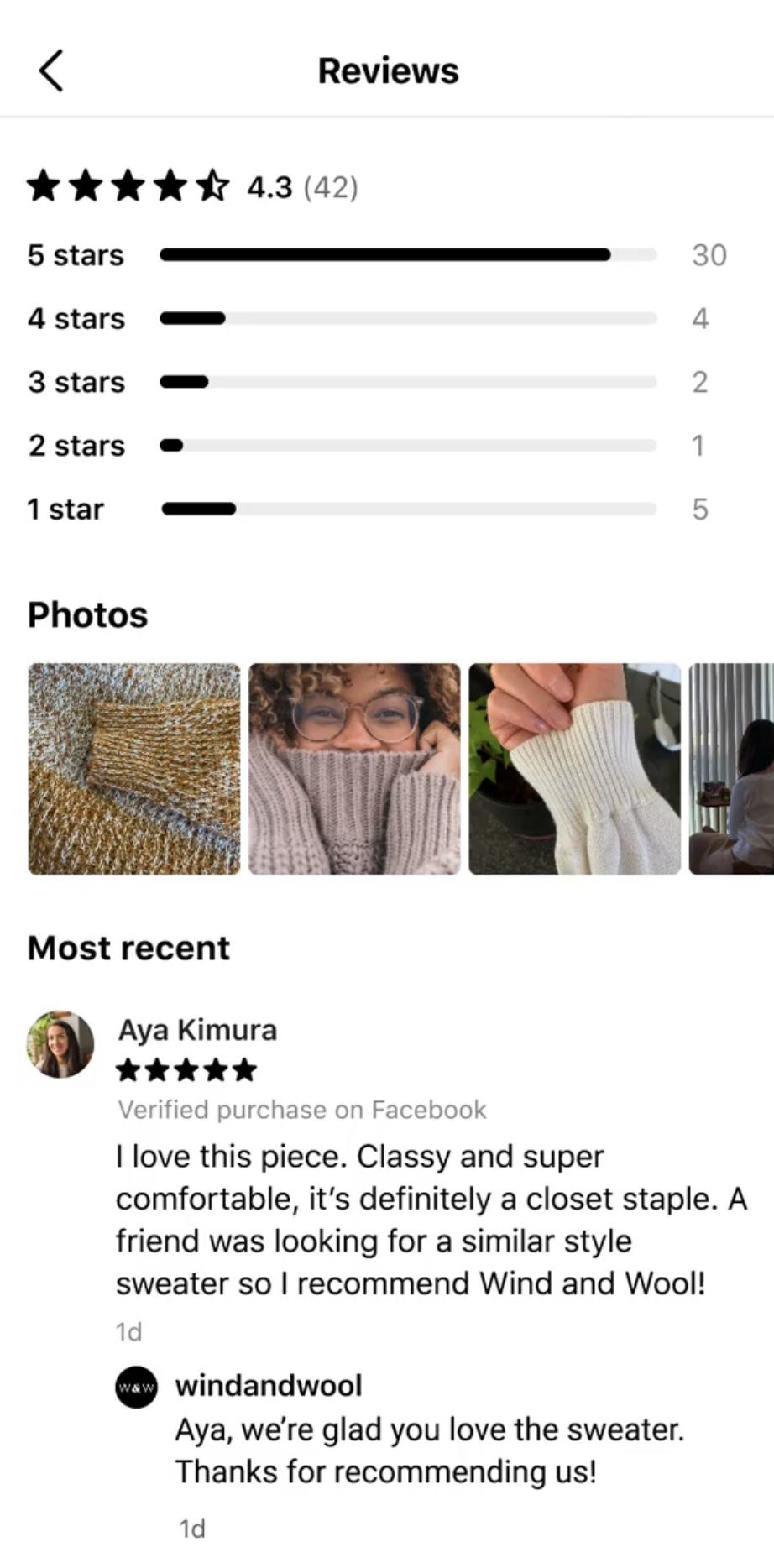 Facebook says in an announcement:
"We always want shoppers to feel confident in the purchases they make, so we're giving people more information before they buy…

These changes will help people make more informed decisions on what to buy, and will let businesses know if they are meeting customer expectations."
Personalized Shop Ads
Facebook is launching new ads to personalize the shopping experience and point customers toward a Shop's curated collection.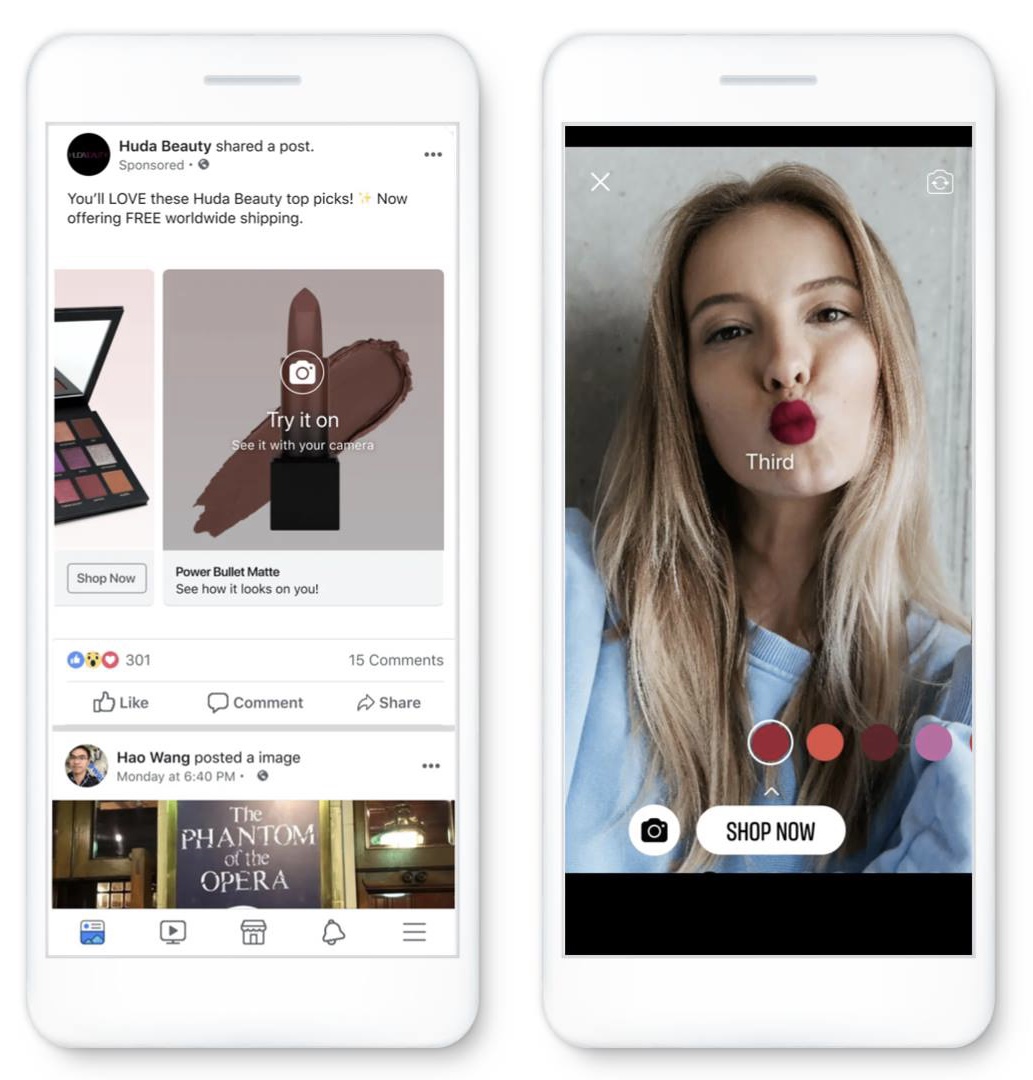 Shop ads will have the ability to send shoppers to where they are most likely to make a purchase based on prior shopping activity.
In the future, Facebook will add ways to help businesses further personalize their ads by providing special offers or promotions to select customers.
Expanded Access to AR Try-On Feature
Augmented Reality (AR) brings the "magic" of the in-store shopping experience to mobile, Facebook says, and more brands can now let customers try on products virtually.
Facebook is developing new APIs that will make it easier, faster and more cost-effective for brands and advertisers to bring AR into their catalogs.
This is rolling out first to brands in the beauty category, with support coming to other verticals in the near future.
Lastly, Facebook is bringing AR to a new ad unit that will automatically show relevant products to people based on their interests, encouraging them to "try it on."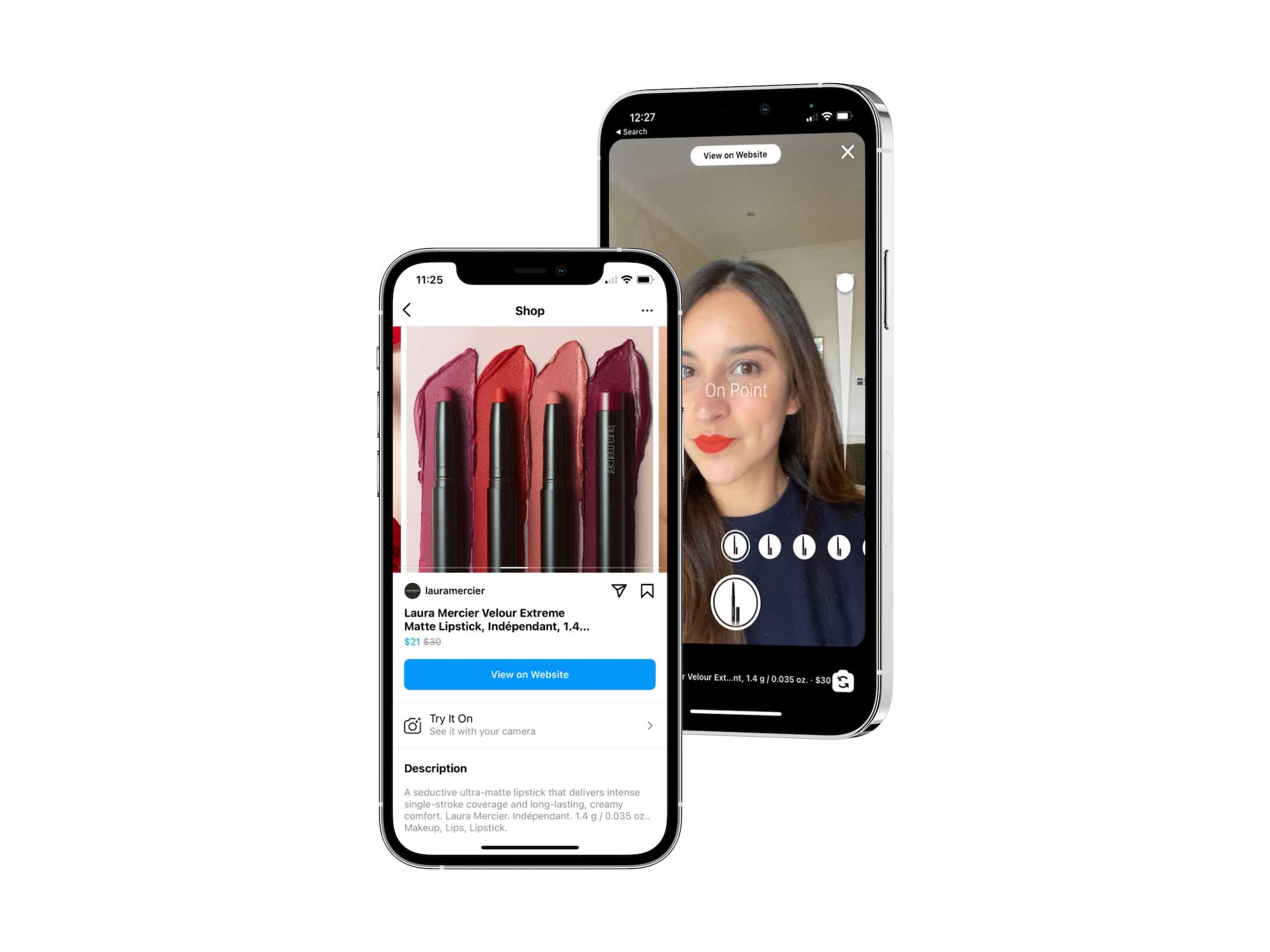 Testing of AR-based ads is underway and will be available to more brands by the end of the year.
Source: Facebook For Business