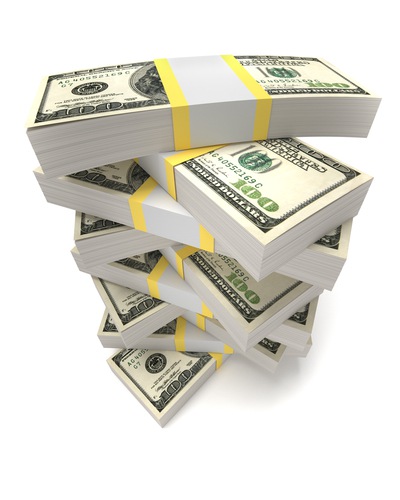 With Facebook allegedly targeting May 17th for the highly anticipated initial public offering (IPO), there has been widespread speculation regarding the social networking company's valuation and initial stock price. Although it is difficult to predict the opening price or what the valuation will be, a careful investigation of past valuations, secondary markets, and the recent Instagram acquisition point to the possibility of a $104 billion valuation.
In order to raise $1.5 billion in December of 2010, Facebook agreed to a $50 billion valuation. This number, which was the last time Facebook valued itself, is less than half of the pre-IPO valuation that the secondary markets assigned Facebook — $102.8 billion. Although nearly everyone agrees that the social network will go public with a minimum of a $75 billion market valuation, sources familiar with the Instagram acquisition have said the number could be much higher.
When Facebook purchased Instagram for $1 billion of cash and stock, it was the largest acquisition in the company's history. The terms of the deal, which require Facebook to pay 30% of the purchase price in cash ($300 million) and the remaining 70% in Facebook stock, were based on a per share price of $30, which equates to a $75 billion valuation. However, a recent New York Times article based on inside information indicated that both parties agreed that Facebook would soon be trading at a much higher figure:
"During the negotiations with Instagram, the parties framed the deal around a logical assumption: Facebook could soon trade publicly at a much higher market value. As part of the talks, the companies discussed a potential value of about $104 billion for Facebook, these people said."
The $104 billion valuation, which falls closely in line with the secondary market valuations, is set to be the largest IPO in tech history!
Sources Include: NY Times, ZDNet, & TechCrunch
Image Sources: Shutterstock