Facebook has rolled out a new feature to pages and profiles that will allow users to post simple polls, and even add GIFs to them as well.
Polls include one question and two choices of answers, similar to the new Instagram polls that were introduced recently.
To create a poll, first start creating a status update and scroll to the bottom to find the poll option.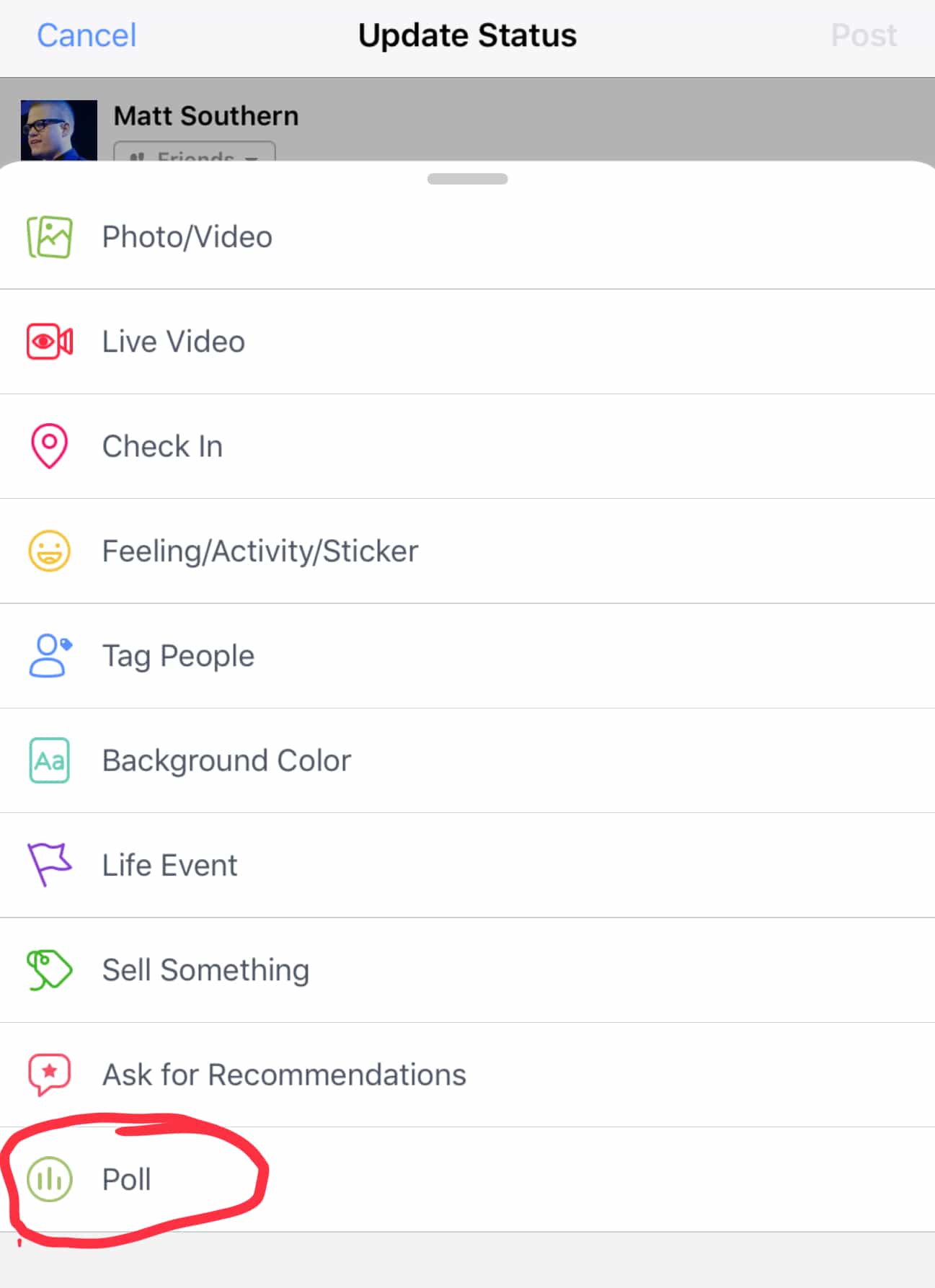 You will then be presented with several text boxes where you can enter your question and the two possible answers.
You're certainly welcome to create a plain text poll, but if you want to add a bit of flair you can include GIFs with your poll responses.
Here's an example I created: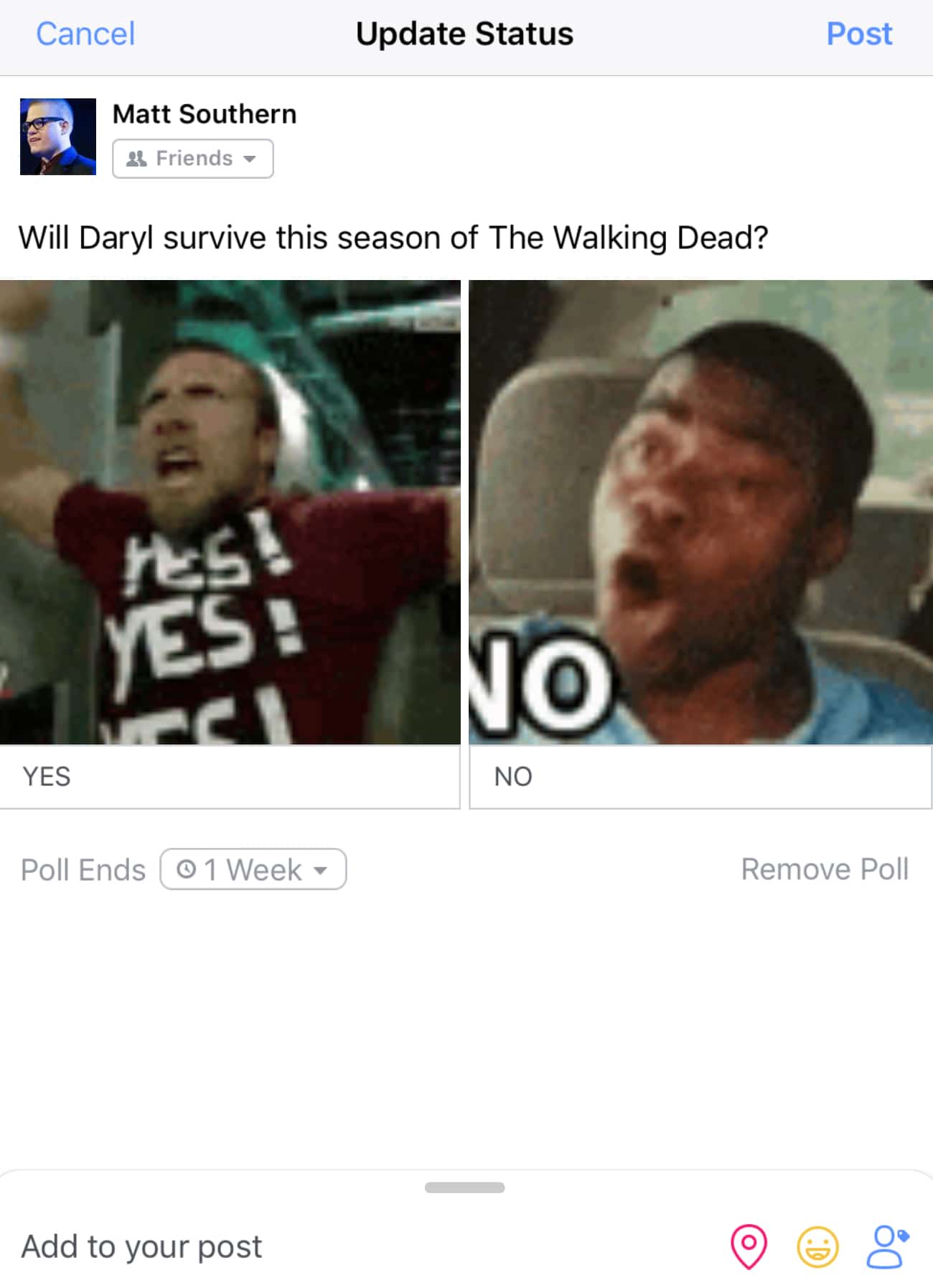 The poll duration can also be customized, with options including: 1 day, 1 week, never, and custom.
Again, polls can be utilized by either pages or individual profiles. Polls have been available to pages, though previously they could only be text-based.
This marks the first time GIF-based polls can be created by pages, besides a few limited tests. This also marks the first time polls can be created by Facebook profiles at all.