Admins of Facebook Groups can utilize new tools for managing their communities, moderating conversations, and learning a little more about their members.
Facebook says there's now over 70 million active admins and moderators running groups around the world.
Here are the new tools Facebook is rolling out to help admins do their job more efficiently.
Admin Home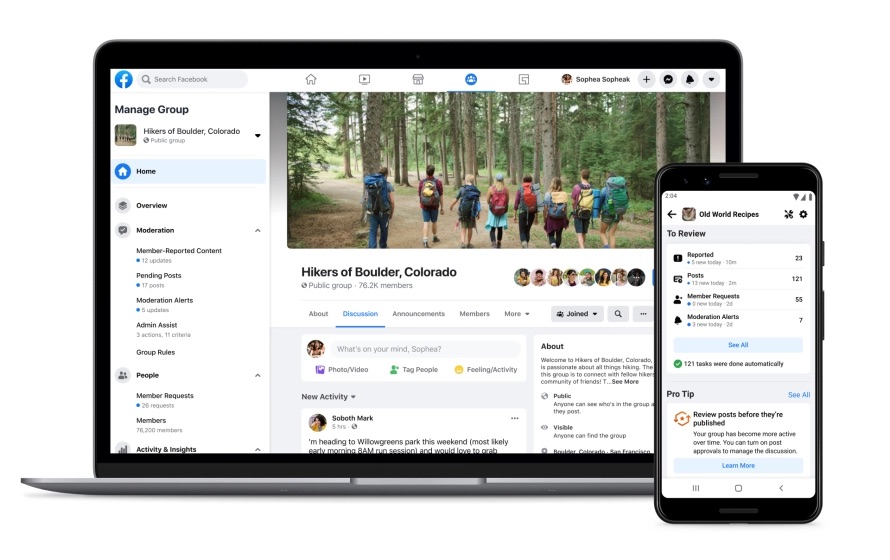 There's now a simple and more intuitive way to access all the tools, settings, and features admins need to manage a Facebook Group.
Admin Home is a new one-stop destination for admins where they can:
See what needs attention across posts, members, and reported comments.
Find key tools through a clearer, reorganized layout that shows what's available under each category.
Access new features that are rolled out in the future.
Admin Assist
Admin Assist is a new tool to help moderate conversations and potential conflict.
It allows admins to set criteria for automatically moderating posts and comments.
Using these new settings, admins can:
Restrict group participation based on several options, such as how long a user has had a Facebook account or how long they have been a member of the group.
Reduce promotional content by declining posts and comments with specific links, with the ability to provide feedback for the author telling them why the content was declined.
Use suggested criteria from Facebook to help defend the group against spam, maintain positive discussions and resolve conflicts within the group.
In a video you can see how it all works similar to the Shortcuts app on Apple iPhones:
Admins can browse, add and edit criteria in Admin Assist to meet the needs of their group.
Admins have the option to undo specific actions from Admin Assist, or to change and refine criteria over time.
Facebook is testing a new type of moderation alert, called "conflict alerts," that uses AI to detect contentious or unhealthy conversations in the group.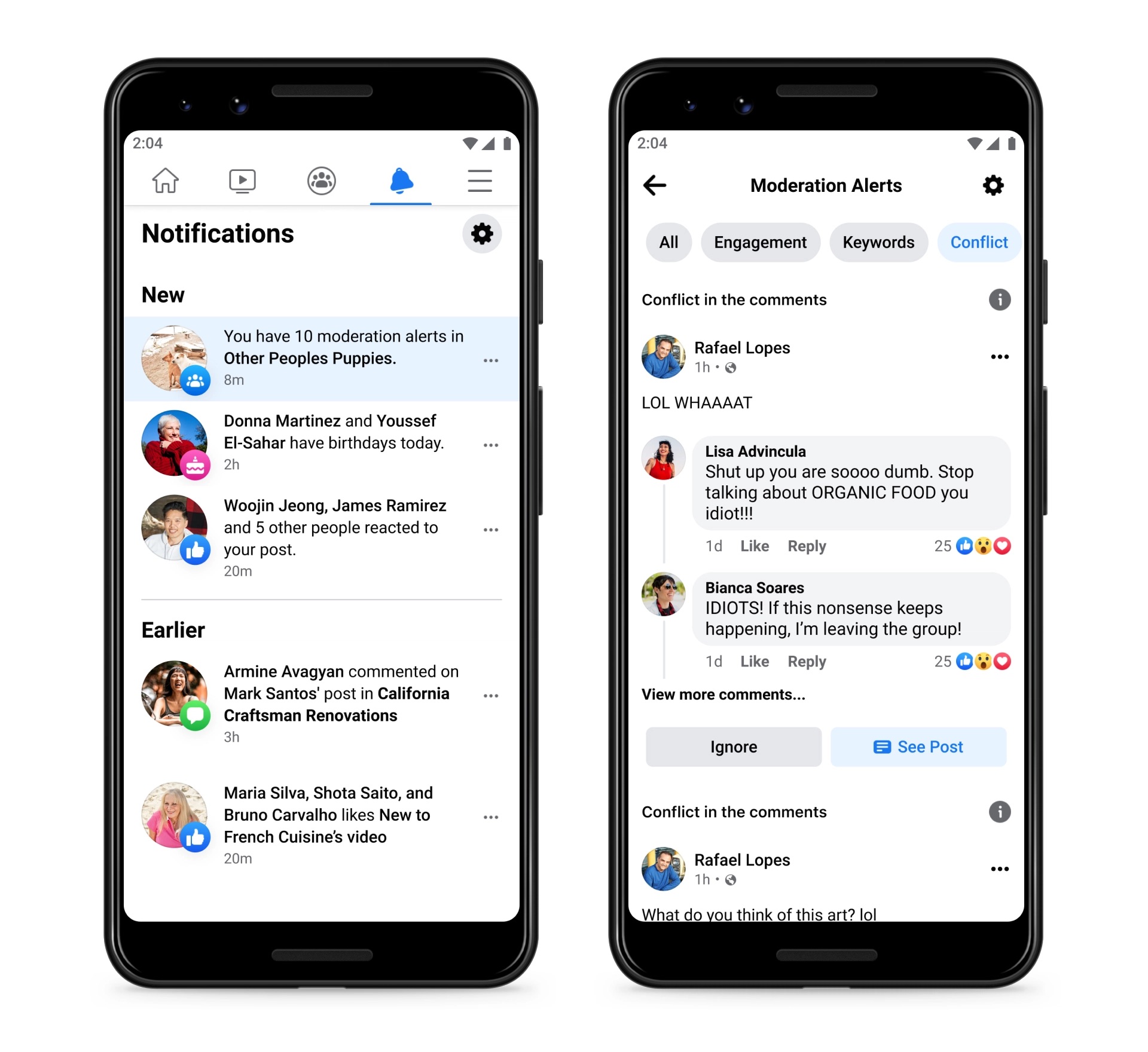 Admins will receive conflict alerts as notifications, which can allow them to take action as quickly as possible.
In situations where it may help to slowdown a conversation, rather than remove posts or comments, admins can set temporary restrictions.
For example, admins can temporarily restrict how often specific group members can comment, and control how often comments can be made on certain posts.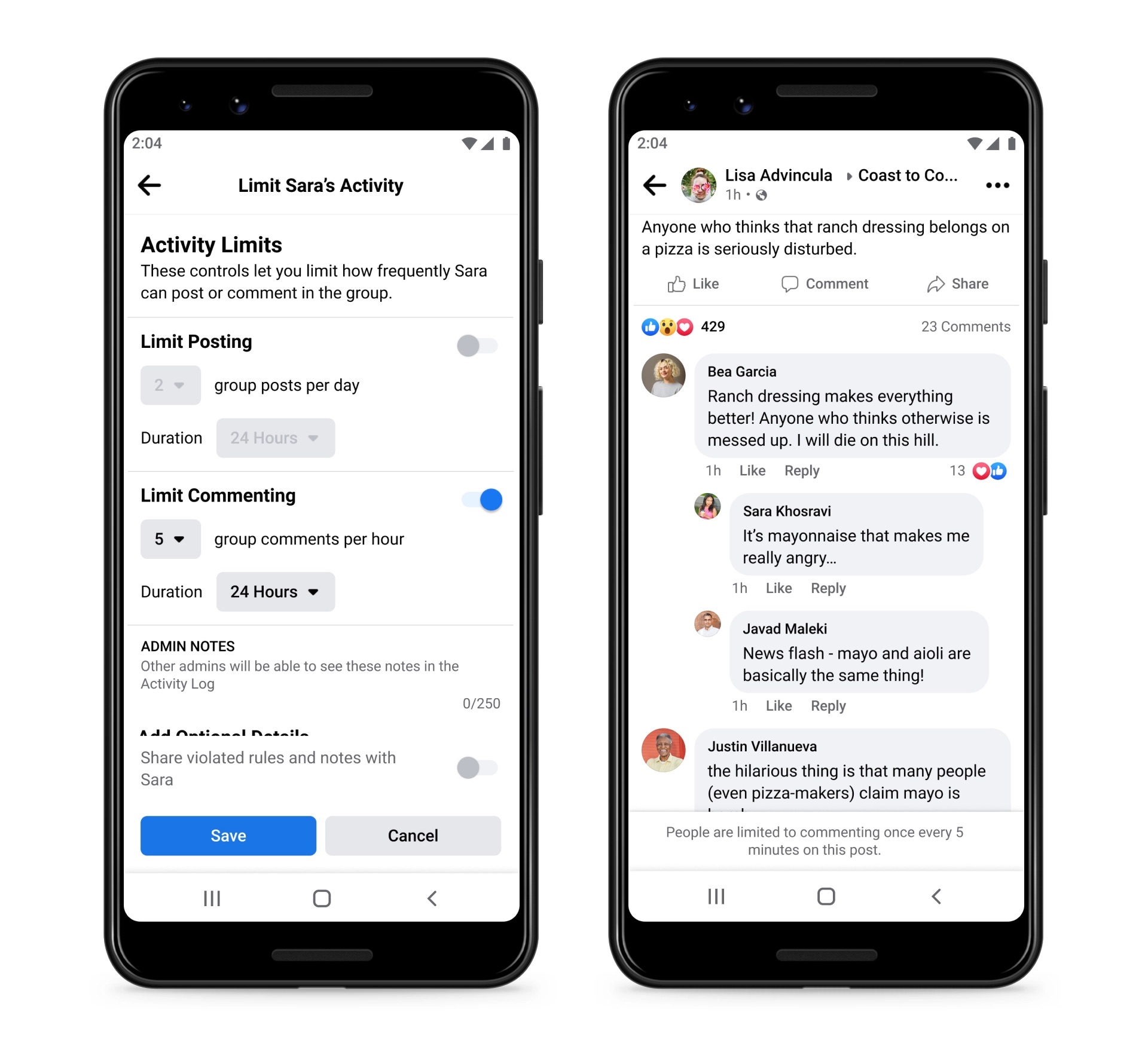 Member Summaries
Facebook is introducing a new member summary feature that allows admins to see a consolidated summary of each member's activity in the group.
A member summary can include information such as the number of times a member has posted and commented, or when they've had posts removed or been muted in the group.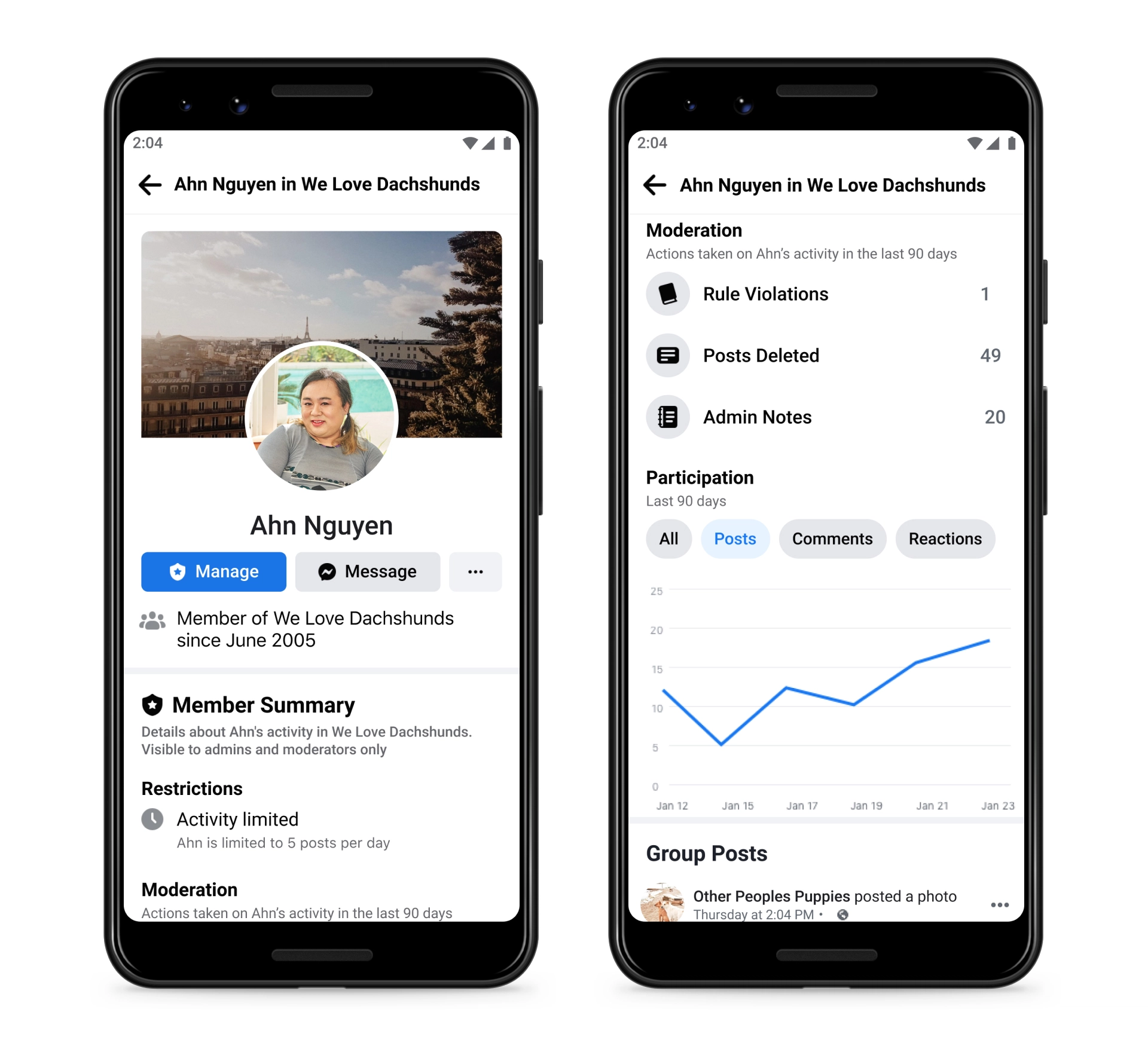 Appeals
A new tool will allow admins to resolve conflicts between each other.
Facebook Group admins can now appeal violations for content they or other admins posted, or that they approved from members, as well as content from members.
The appeals will be reviewed by Facebook to make sure the right decision was made
Tag Group Rules
Groups admins and moderators can now tag group rules in comments and posts, which makes it easier to share and enforce rules.
Members can also tag specific group rules when they report posts and comments to admins.
Source: Facebook Newsroom