Facebook's mobile app has been updated with some enhancements for Stories — an augmented reality (AR) drawing tool and Instagram's popular Boomerang feature.
Yes, that means Facebook is still trying to make stories happen on its network, but this time it finally has something unique. The AR tool is a feature that neither Instagram or Snapchat currently offer.
Instagram and Snapchat offer ways to draw on top of videos, but not like this. Facebook's AR drawing tool allows users to create 3D drawings that will hold their place in the room, regardless of where the camera moves.
See the GIFs below for some examples of the AR tool in action.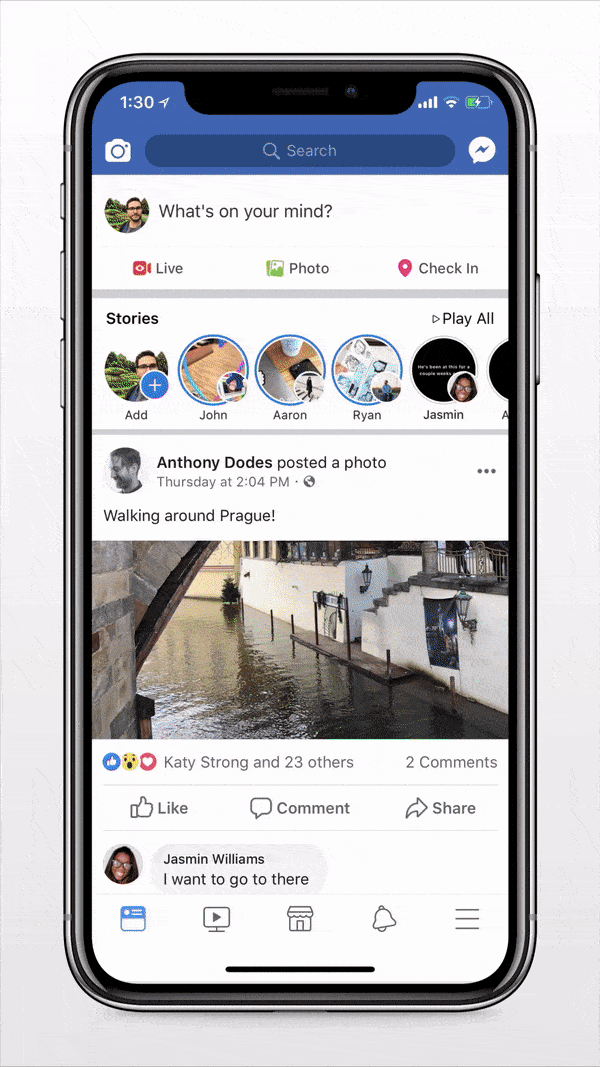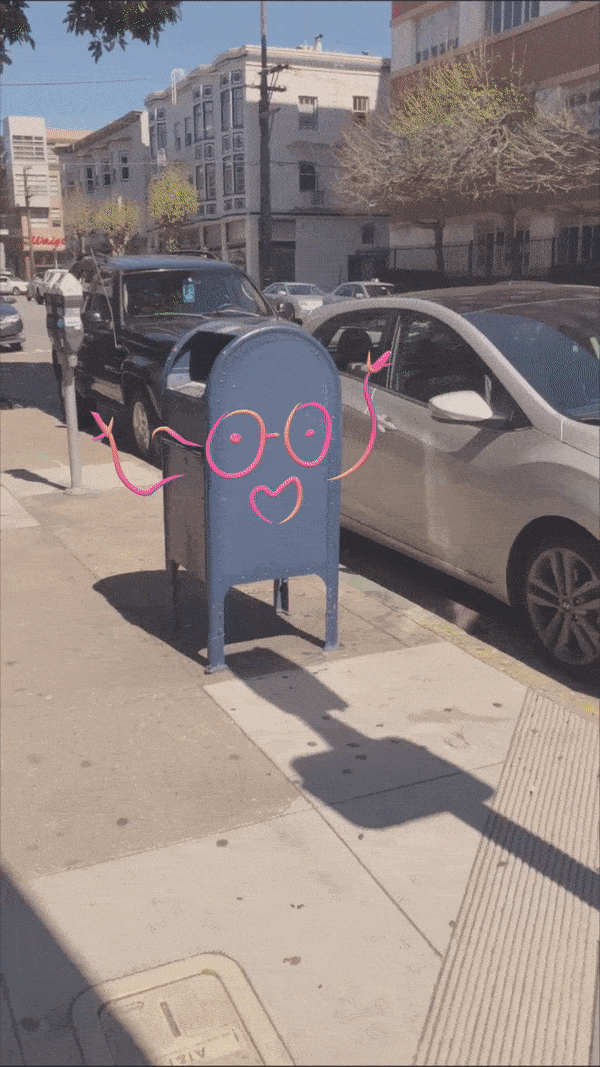 Facebook users can access this feature by tapping the camera icon, just as they would when taking a regular photo or video. While in camera mode there will be an icon near the top that looks like squiggly lines. Tap that icon and start drawing.
John Barnett, Product Manager at Facebook Camera, says this is just the first step in a series of similar updates to come:
"We're seeing that people enjoy drawing on top of the photos they take; 3D drawing is a new feature that uses augmented reality to let people actually draw in their world. We did a lot of UX research to figure out what types of brushes and tools people would like and use most and will be releasing more options over the coming months."
In addition to 3D AR drawings, Facebook stories can now be created with Instagram's popular Boomerang feature. A 'boomerang' is a 3-second looping video without sound.
With these features added, will we finally see more Facebook users posting stories? The company sure isn't giving up on this feature any time soon.