Facebook is making two updates to Page Insights, one of which will affect the way organic reach is calculated.
Traditionally, reach for page posts has been calculated based on how many times a post has been loaded in the news feed. If a post was delivered in the news feed it would count as a view, even if the user didn't actually scroll down to see the post.
Starting on February 12, Facebook will begin to calculate reach based on how many times a post enters a person's screen. This will make organic reach of Pages more consistent with the way Facebook measures reach for ads.
This will not affect News Feed distribution, though it will almost certainly cause the reach metric to go down initially. The number will naturally be lower, but it will be more accurate since it's actual views being recorded.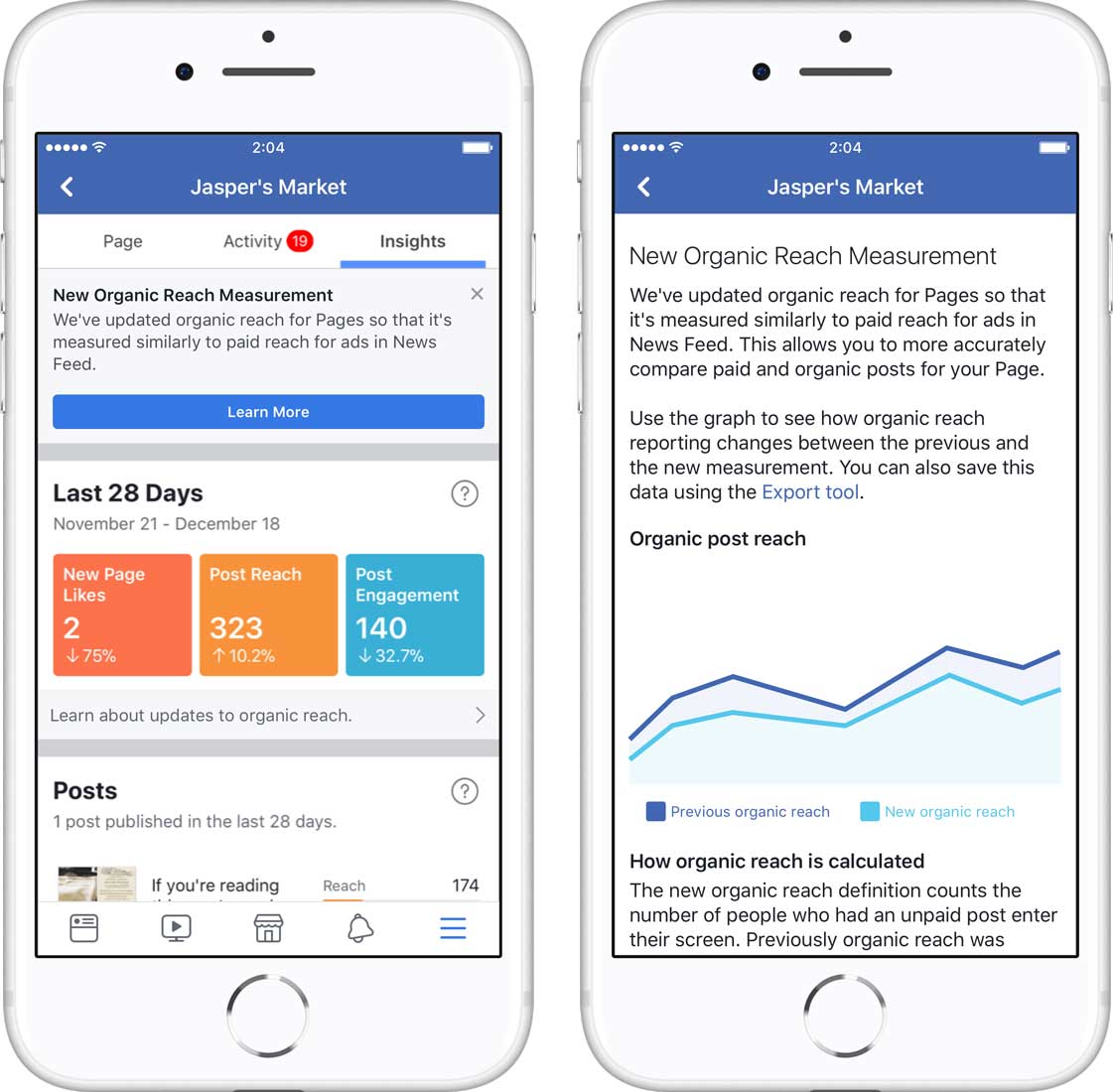 To give marketers time to get used to reporting on the new reach metric, Facebook will continue to provide the old metric in the Page Insights overview section.
Improving Page Insights on Mobile
Along with the update to organic reach, Facebook will be updating the Page Insights user interface on mobile. When viewing Page Insights on mobile the most commonly used metrics will now appear at the top, which include:
General Page diagnostics, such as number of likes, reach and engagement
Results of actions recently taken, such as recent post performance
Preview of new Page engagement, such as demographic information on new followers