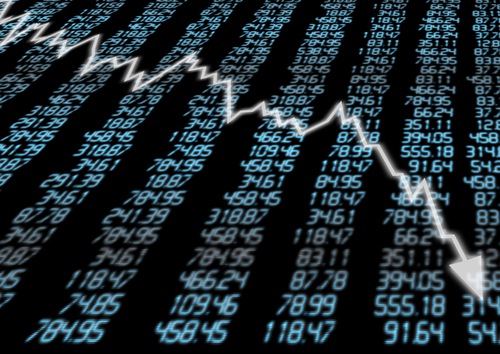 Since Facebook went public three months ago, the social media giant's stock price has nearly been cut in half. Unfortunately, investors and analysts are likely to continue to be underwhelmed by the stock as a slew of bad news continues to come out. To put this loss in perspective, Facebook has now lost nearly $50 billion, which is more than the total market valuation for Starbucks!
Although Facebook recently announced that the number of users grew to 955 million in the second quarter, even this news is accompanied with negative news. Yesterday, company filings showed investors that Facebook has admitted that as many as 83 million users are "fake." The number, which is approximately 8.7% of all Facebook accounts, includes duplicate accounts, fake accounts, pet accounts, and spam accounts. Facebook indicated the problem is most pronounced in emerging markets:
"Duplicate or false accounts are meaningfully lower in developed markets such as the United States … and higher in developing markets such as Indonesia and Turkey."
In addition to the fake accounts issue, the way Facebook counts an "active" user is under scrutiny. The company has said that a Facebook user is not necessarily someone that actively uses Facebook.com. Instead, the company counts users as anyone that is using a Facebook account anywhere (i.e. using the account to login on an external website) on the Internet.
As if the subpar stock performance, fake users, and increased operating costs were not enough bad news, Facebook's primary income source has also come under scrutiny. Limited Run, a startup with a platform for musicians and artists, recently claimed that 80% of the paid traffic Facebook sent was from bots. While Facebook said they could not duplicate the false clicks and indicated they are thoroughly investigating the issue, the story immediately received worldwide attention. Since investors are carefully analyzing Facebook's monetization methods and mobile strategy, the story is likely contributing to the stock's poor performance.
Michael Pachter, a Wedbush Securities analyst and investor, indicated that Facebook's increased spending and costs, which were revealed in the second quarter earnings report, may have triggered the downward momentum:
"When stocks are going down, sellers are motivated to cut their losses and get out, and buyers are afraid to buy. When the momentum is negative, the buyers get spooked. The sellers think, 'Somebody must know something, so I should get out.' This is a victim of that. The better question is what caused it to start its decline, and it really was that earnings call."
Sources Include: LA Times, Fox News, & SlashGear
Image Source: Shutterstock