Whether you're in pursuit of new customers or trying to win back old customers, you're almost always operating in a competitive space. This means you can't rely on the same tired ad copy to break through the noise and resonate with your target market.
This article will lay out 10 ideas for refreshing your Facebook ad copy in order to stand out from the crowd.
Note: This article features ads from various companies that I've worked with.
1. Trade Roles
Put yourself in the customer's shoes. It's often hard for businesses to reflect on what suspicions or reservations a new customer might have prior to purchase.
Remember that you're working with a full scope of information. Try to see it from the perspective of a new prospect.
It can be hard to find an objective voice for this, but listening to what your customers are saying is always a good idea. Talk to your customer service reps, read through reviews, and keep a close eye on social media. Once you've gained this understanding, you can now preempt whatever doubts they might have by addressing these concerns first in your ad copy.
"Free shipping"
"Cancel anytime"
'Hassle free returns, no questions asked"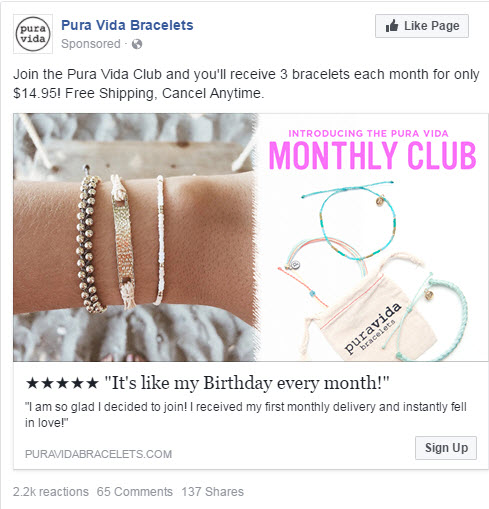 2. Ask Questions
Make it clear that you understand the market's desires and empathize with their needs (i.e., "You asked, we delivered").
You should ask questions that echo the problem the user is facing. Just remember the golden rule of cross-examination: Never ask a question you don't already know the answer to!
"Tired of waiting for X to happen"
"Can't find the right X"
"Sick of designer prices?"
Then present your solution as the obvious answer.
"The wait is over!"
"Meet your new X"
"Say goodbye to designer prices"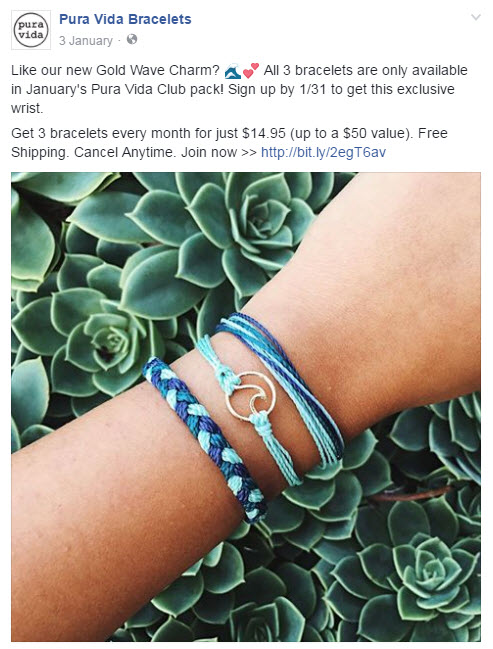 3. Always Differentiate
Remember that if they're seeing your ad then you can safely assume they're seeing your competitors' ads, too. Your target market doesn't need to be convinced of why they should buy flip flops but instead why your flip flops are better than all of the others.
Premium materials? Domestic manufacturing? Low price points? Let people know what makes you special.
"Prices starting at just $X"
"Made in the USA"
"100% Cotton"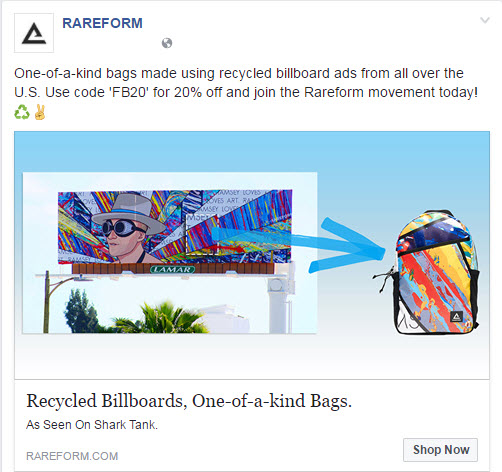 4. Use Emojis
Emojis are a great way to capture the attention of your audience and liven up a promotional message. While we're trying to keep our text short and snappy, emojis can help us communicate more in a way that's easy and fun for the consumer to digest.
According to Adweek, 92 percent of the online population use emojis, and among them, 84 percent of women and 75 percent of men believe that emojis express their feelings more accurately than words. Therefore, it makes perfect sense to use emojis if you want to speak your customers' language.
Emojipedia is a handy emoji search engine that will give you the right format for copying and pasting your favorite emojis across the platforms of your choice.

5. Be Brazen
Don't be afraid to make bold statements with your ad copy. If you don't believe you're the best, why should anyone else? Grab their attention by opening with a bold claim then proceed to back it up with more follow-on details or selling points.
"The perfect X"
"The X you need"
"The X you've been looking for"
"The X you've been waiting for"
"Your new favorite X"
"Meet your new X"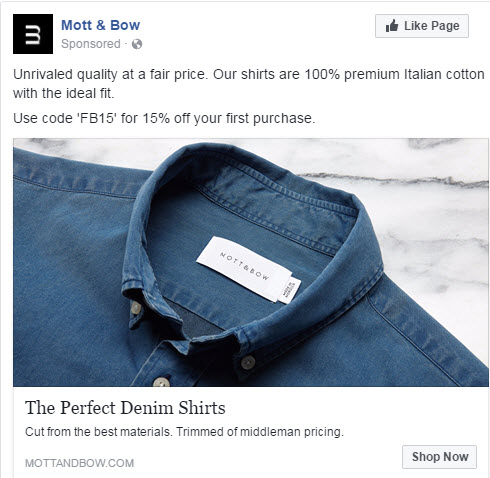 6. Include a Clear Call to Action
You can have the perfect ad that does a great job of convincing the user to sign up or buy. But if you don't give clear instructions on next steps then you've probably lost them already. They'll just make a mental note to come back to it or investigate another time. We want the reader to take action right there and then!
Prompt them to take action by introducing a sense of urgency to the offer. Use words like 'today' or 'now'. Using exclamation marks will also lend some excitement and emphasis to your point.
"for a limited time only!"
"for one day only!"
"Last chance"
"Early bird sale"
"Don't miss out!"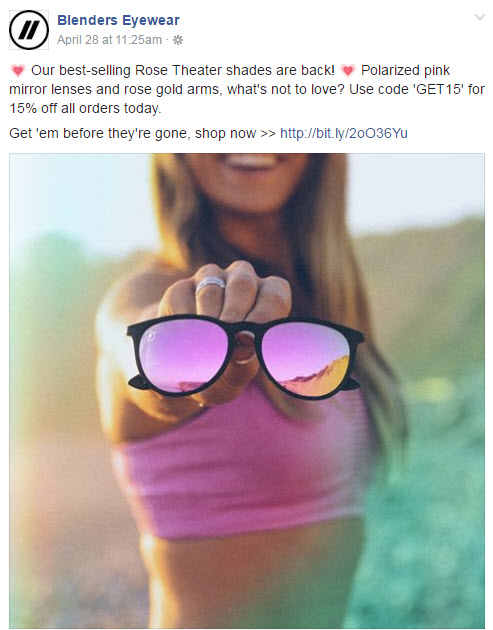 7. Get Creative With Formatting
If you can't go the short and sweet route, then try getting creative with the formatting and use line breaks or bullet points. It's a good way to break up a long block of text and make lengthy ad copy easier to digest.
Full sentences aren't necessary and are rarely read as such. Readers are usually skimming the copy anyway, trying to pull out keywords, so why not do it for them.
Strip your product or service back to its core benefits/features and communicate these with bite-size bullet points.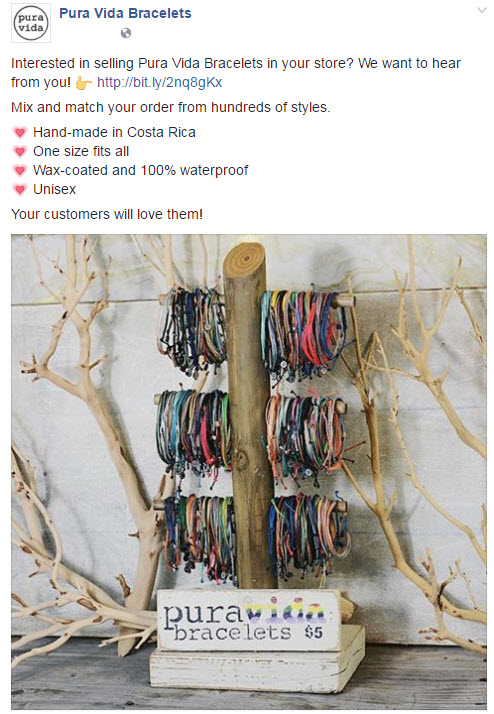 8. Use Testimonials
Try including customer reviews in your ad copy. These peer-to-peer testimonials work great for engaging new customers.
If you've invested in PR or have been lucky enough to catch some free press then make the most of it by quoting excerpts from those publishers. The more well-known, the better for evoking trust in the reader. You can easily get away with shameless self-promotion when it's viewed as coming from a third-party source.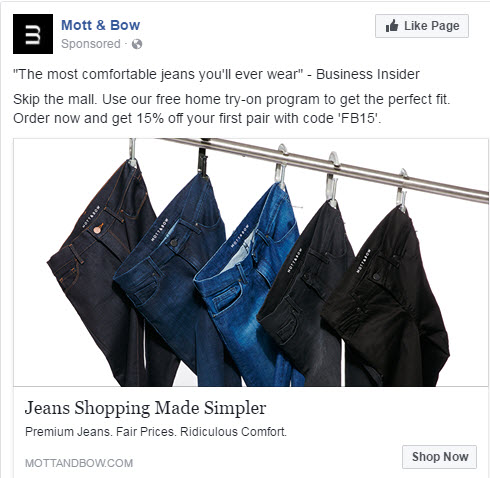 9. Imply Scarcity
If there are a limited number of places available or a limited number of units in stock, make sure to let them know it. Even if you've got a healthy supply on hand, don't be afraid to stretch the truth here a little by suggesting that resources are limited.
Restricted supply or the illusion of it often results in heightened demand. So use this to your advantage.
"limited quantities available"
"only X available"
"only X spaces left"
"while supplies last"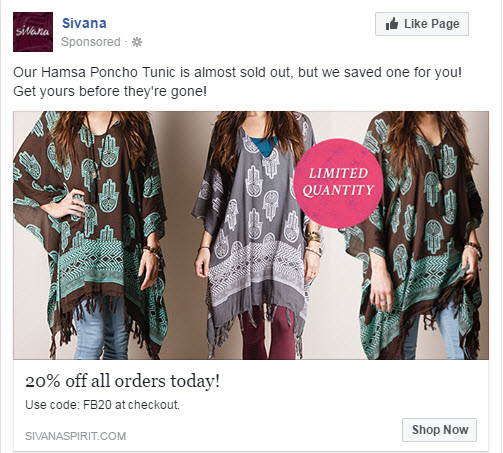 10. Make It an Exclusive
Think hard about each audience segment you're trying to target and tailor your ad copy accordingly. Make it seem like the offer was made just for them. In other words, make them an offer they can't refuse!
Always personalize it with words like 'you' and 'your' to make it feel like a one-on-one exchange. Offer repeat customers or high spenders early access to new products or sales so that they feel valued.
"Here's your early access invite"
"Our gift to you"
"As a thank you…"
You can also make new customers feel special with a welcome offer. Invite them to be part of your brand community.
"Save X on your first purchase"
"Get X with your first purchase"
"Get your first X for just $X"
If you always offer a discount, try switching the deal up. Promotions get fatigued easily and the window of influence can be short. Try swapping your 10 percent discount for free shipping instead to see if that can motivate customers to buy.

Summary
Hopefully these 10 tips serve as a good starting point. Try combining these tactics for maximum impact with your audience.
The more original your ad copy is, the more genuine it will feel for your audience. Recycling competitors' messaging is a no-go.
Now, it's time for you to get creative. Good luck!
Image Credits
Featured Image: DepositPhotos
Screenshots taken by Deirdre Kelly, May 2017.