Big data marketing firm BloomReach is now part of the Demandware LINK Technology Partner Program, announcing a pre-built integration for its organic-search product. The partnership was developed to make BloomReach Organic Search quickly deployable on the Demandware commerce platform. BloomReach, which recently debuted a mobile big data application, joins a long list of other companies that provide third-party technologies for a wide variety of functions under the Demandware platform, claiming to enhance the overall customer experience and better monetize e-commerce channels.
In an interview exclusively with Search Engine Journal, BloomReach head of partnerships and marketing Joelle Kaufman explained that organic search traffic has been "under siege" the last few years with marketers seeing a decline in query-level data. However, she noted that organic search still has a major revenue impact and is extremely important for new customer acquisition.
"Search marketers are quickly moving to low visibility with regard to their actual query data derived from organic search, both on the desktop and on mobile. This trend is impacting attribution analytics and the ability to act on things like identifying and optimizing high-volume queries. In addition to lacking data, real estate is also a growing issue with the space available for organic-search giving way to paid search and product listing ads. At the same time, the majority of online search is still organic, so it's critical to optimize content for these consumers, who are often new customers, to grow and maintain e-commerce revenue centers."
Kaufman also feels that the growing complexity of technology in e-commerce has IT departments in a pinch because it can be difficult to handle lengthy integrations while ensuring the security and integrity of an organization's digital presence. She hopes that the Demandware LINK community opens up doors for BloomReach to expand its customer base, because any business using the Demandware platform can incorporate its big data application with the LINK cartridge and a few lines of code. BloomReach together with Demandware are hosting a joint webinar on how to better capturing organic search this Wednesday.
"Demandware Commerce and the LINK technology program offers a robust platform for online retailers to integrate big data marketing for organic search and get more of their valuable content discovered," added BloomReach CEO Raj De Datta. "Marketers face an uphill battle against online commerce leaders and infinite consumer choice. Both they and IT departments have limited budgets and need solutions that generate revenue without taking too much time. Through the Demandware Link Technology Partner Program, we can offer an answer to both problems."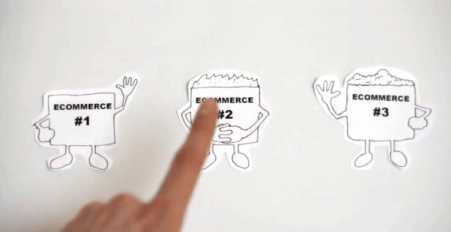 BloomReach says that BloomReach Organic Search, which was previously called BloomSearch, brings between 20 to 80 percent lift in organic search with what it calls "web-wide intelligence and a deep understanding of a site's content," driving more product discovery on a website. A commissioned Forrester report released in February stated that the application could provide up to a 196 percent return on investment (ROI) with a payback period of 2.2 days for established e-commerce brands in addition to bringing 60 percent new customers not attracted through other marketing tactics.
All partners in the Demandware LINK Technology community have pre-built integrations that must be tested and certified by Demandware to increase efficiency by not requiring custom and more expensive integrations. Other notable members of the community include PayPal, Branding Brand, ExactTarget and ChannelAdvisor.