The European Search Awards, now going into their fourth year, have officially announced the location for the 2015 awards ceremony.
The 2015 winners will be announced in Berlin, Germany on Wednesday 22 April, with many of the continent's foremost digital and content marketers expected to be in attendance.
The awards opened for entries at the end of last month, and will be delivered in association with SEMPO, the industry's trade association, SEJ, and a number of other sponsors.
For the winners, receiving such an award represents the culmination of a year of hard work and dedication to their profession.
Julia Gonzalez of Performics (Spain) states:
This award is the result of a year of dedication and effort… the European Search Awards are similar to the Oscars for us: it 's very hard to come by one but it is worth the effort.
In addition to the prestige that comes with winning one of these awards, winners have been known to receive significant business benefits as well.
Jon Myers, VP & Managing Director, Marin Software EMEA states:
Winning an award for Best PPC Management Software at the UK and European Awards has given our clients and prospects the confidence they have the right solution in Marin, as judged by an independent panel against the competition.
You can submit your entry via the online submission form in either English, French, German, or Spanish. Companies based in the USA, UK, and elsewhere are welcome to enter as long as they are delivering campaigns in Europe. The deadline for entries is February 7th, 2015.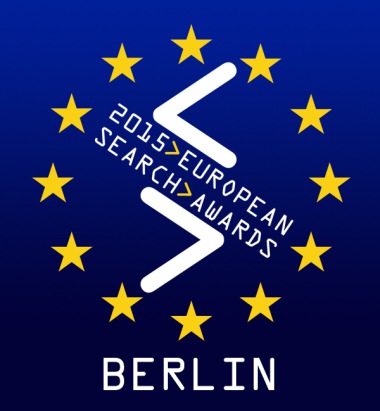 The European Search Awards are an international competition that celebrate the very best in SEO, PPC and Content Marketing. Launched in Amsterdam in 2012, the awards show takes place in a different country each year. Barcelona, Spain hosted the awards in in 2013 and Reykjavik, Iceland hosted the awards in 2014 drawing an audience of 350.