Looking to help a brand break into a competitive vertical?
You'll need a creative paid media strategy to gain a foothold in the market while maximizing budget efficiency.
Running paid search ads in competitive verticals is often unfeasible for challenger brands due to prohibitive CPCs.
Thus, it's wise to lean on the relatively low CPCs of social ads to build visibility even before using search ad targeting options to drive conversions.
Using Social Ads to Build Visibility
Recent data on social spending shows that the highest-spending UK advertiser on Facebook in the past year was a food startup, Huel.
The startup is operating in a competitive vertical (health and fitness) and attempting to build demand for a product that consumers don't already know they need.
Huel's ad spend reveals the success that new entrants can have if they're prepared to invest hefty budgets into paid social at the expense of traditional paid marketing channels.
It isn't just new entrants that may need to diversify spend into paid social to get a foothold in the marketplace.
Any business operating in a competitive vertical should consider diverting a larger portion of their ad spend to social in order to:
Maximize visibility.
Increase budget efficiency.
Gain effective full-funnel coverage.
Bespoke Planning Around User Touchpoints
There's no one-size-fits-all approach to PPC.
Every vertical has its own challenges and the marketing funnel as we know it is changing.
Consumers expect an immediate answer wherever they choose to look.
Therefore, PPC marketers must work to understand their target customers' buying process to map out an appropriate strategy across all available touchpoints.
For new entrants in a market, most of their initial advertising budget should be channeled toward brand awareness activity.
This doesn't mean that search should be excluded – just that it won't receive as much of the budget as it may for more recognized brands or in less competitive verticals.
Without strategic diversification of budget into paid social, new entrants risk investing too much money on expensive search terms.
Instead, it is essential to focus on smarter use of search combined with awareness ads on social.
Take the uber-competitive software industry, for example. A decision-maker may initially search for software using informational type search queries.
This type of query is a much cheaper option for gaining visibility in more competitive markets than shorter head terms would be.
That same decision-maker may later:
Browse Facebook or LinkedIn.
Scan technology review sites.
Read his emails.
Make an inquiry for a demo.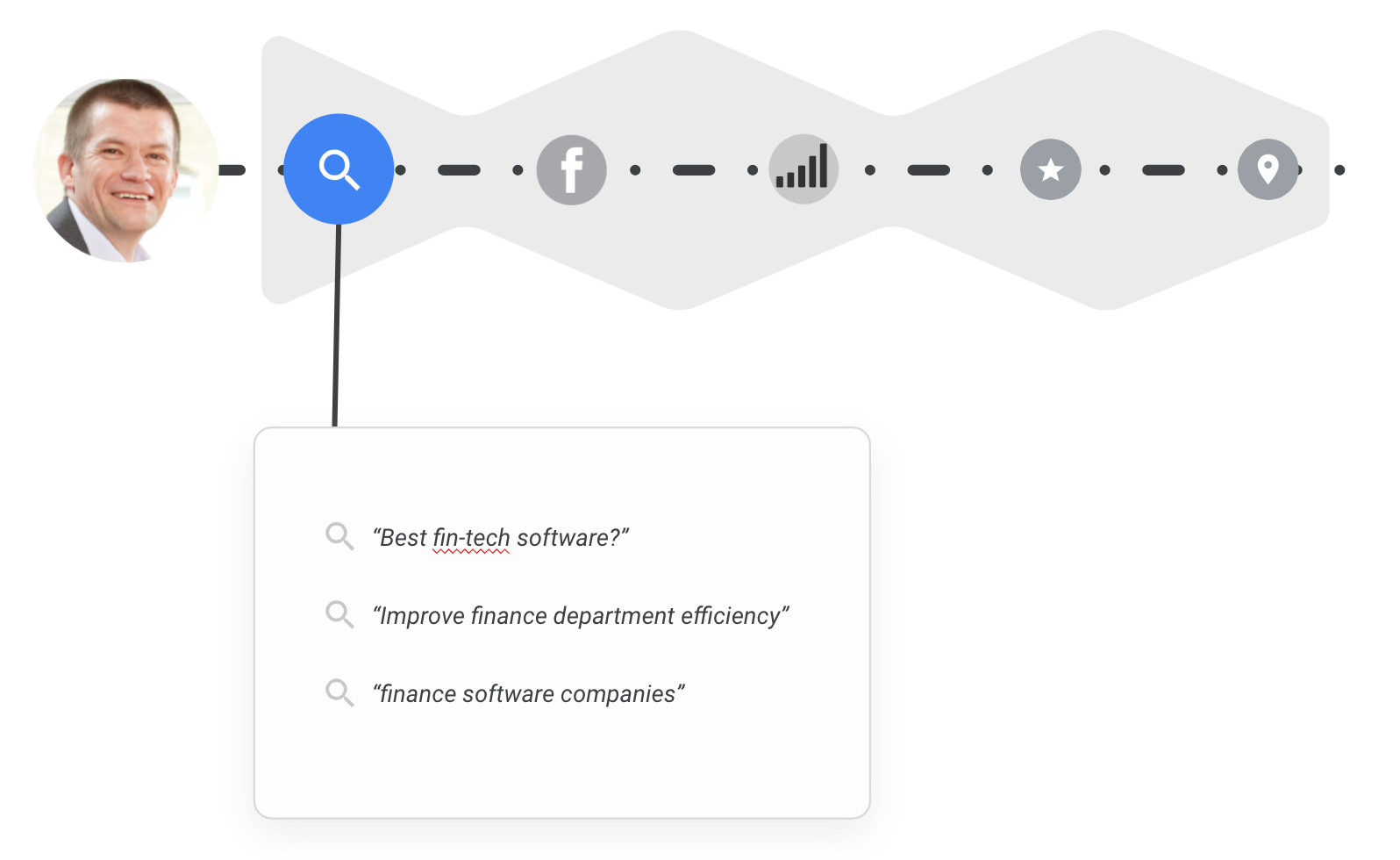 All of these touchpoints offer brands the opportunity to get in front of their target customers.
They should be considered when compiling a holistic paid media strategy to enter competitive verticals.
An Example Full-Funnel Coverage Strategy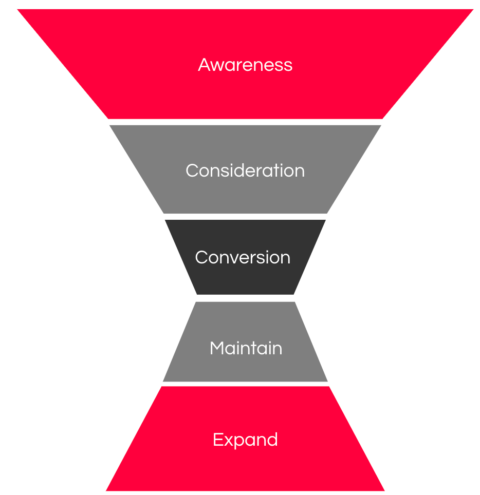 1. Building Awareness & Consideration
For a challenger brand attempting to enter a competitive vertical, you'd typically invest more budget into paid social and display activity to generate awareness (with a smaller portion attributed to search).
CPCs in social and display are significantly cheaper than in search. This enables brands to capture a higher volume of top of funnel traffic.
Facebook & LinkedIn Ads
Benefit-Focused Visual Ads to Drive Landing Page Traffic
Campaign content and ad copy should be informative and benefit-led. They should be focused on driving users to the site and into valuable audience lists.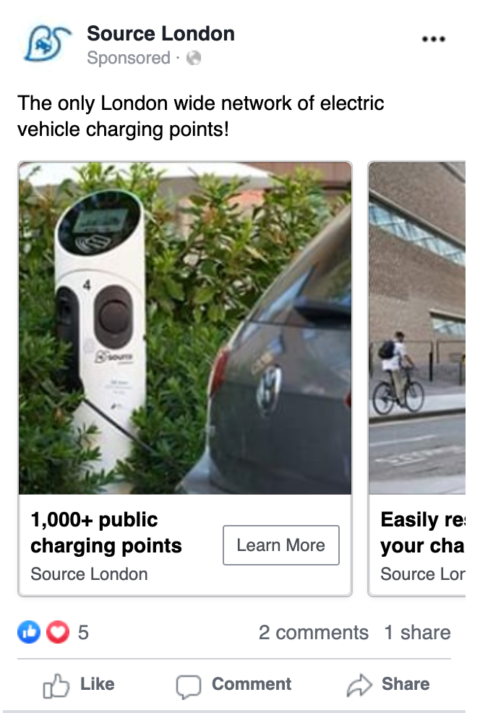 Display Advertising
Benefit-Focused Visual Ads to Drive Landing Page Traffic
Using the same creative approach as the aforementioned paid social activity, display ads can be targeted based on:
Demographics.
Interests.
Placements.
Much like paid social, display is a low-cost method getting as many eyes on your product/service as possible compared to the cost of gaining visibility in Google search.
Gmail Ads
Benefit-Focused Ads to Drive Landing Page Traffic
Pushing the benefits of your solution and highlighting problems solved can be achieved through Gmail ads.
These ads can be targeted at anyone who's visited your site through:
Social media awareness ads.
In-market audience targeting.
Affinity targeting.
Demographic targeting.

Informational Search Campaigns
Solution-Focused Ads to Drive Thought Leadership Content Traffic
There is much lower CPC on informational queries compared to head terms in competitive verticals.
Use this strategy to target users while they're searching for help and advice on issues that your product/service solves.
These users can be directed to rich, informational content and blog posts to position your brand as a thought leader early on in the users buying process.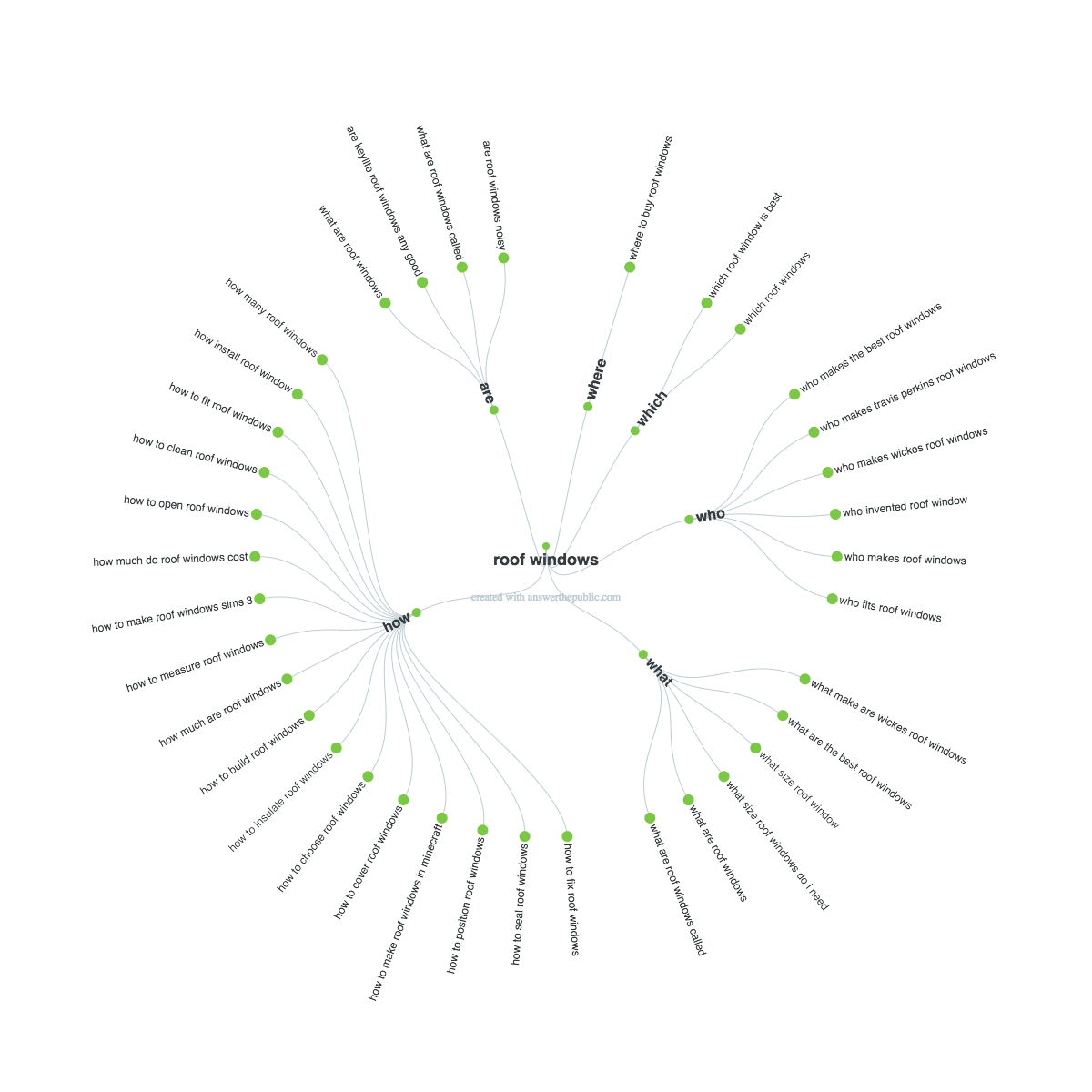 Tools such as AnswerThePublic can help you get an initial list of questions related to your product/service before carrying out research on related CPCs.
Use this tactic to bring down CPCs and reach people who were not aware of your products by bidding on long-tail question keywords rather than head terms.
2. Encouraging Consideration & Driving Conversions
Facebook & LinkedIn
Lead Generation Campaigns & Conversion-Focused Bidding
Social media lead generation campaigns allow for custom contact/lead forms to be:
Displayed on the platform.
Automatically filled in with user details for ease of conversion.
Conversion-focused bidding strategies also enable ad delivery to be optimized for specific conversions.
This means different levels of the campaign can be set up to move a customer through the funnel step by step, beginning with micro-conversions such as PDF/ebook downloads.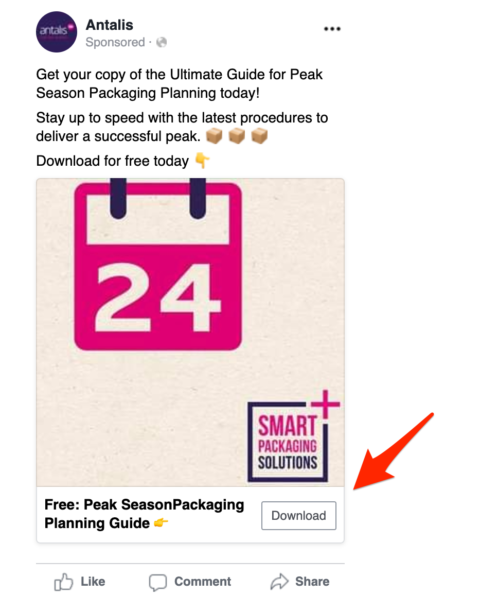 Search Advertising
RLSA-Restricted Search Campaigns
By now, you should have built up a chunk of audience data which you'll be able to use as RLSAs (remarketing lists for search ads) to hyper personalize and target ads on Google search.
In doing so, it will help you drive down previously prohibitive CPCs to a more manageable level.
For example, B2B advertisers could use the audience lists they've built up through social media job title targeting campaigns to target search ads at those individuals on Google search.
By applying this audience list on your Google search campaigns, you'll ensure your budget is only spent when a perceived decision-maker (based on job title) is searching for related keywords.
Find out more on how to combine your paid search and social audience data here.
3. Maintain & Expand Reach Through Intelligent Audience Management
RLSA & Display Remarketing
Nurture High Interaction, Non-Converters
RLSA and display remarketing can be used to:
Maintain a brand's existing customer base.
Up-sell to increase customer lifetime value.
Prevent customers from being swayed by competitors.
For example, you could use RLSAs to display ads to users when searching for competitor keywords on Google search.
In a competitive market, you may not ordinarily want to divert too much budget to competitor keyword targeting.
But if you're able to increase bids when your existing customers are searching to avoid losing them to a competitor, it's a no-brainer.
Facebook Lookalike Audiences
Use Existing Customer Data to Identify & Target New Customers
If you've exhausted all customer demand within the constraints of your budget in a competitive niche, building lookalike audiences is a good option for expanding reach.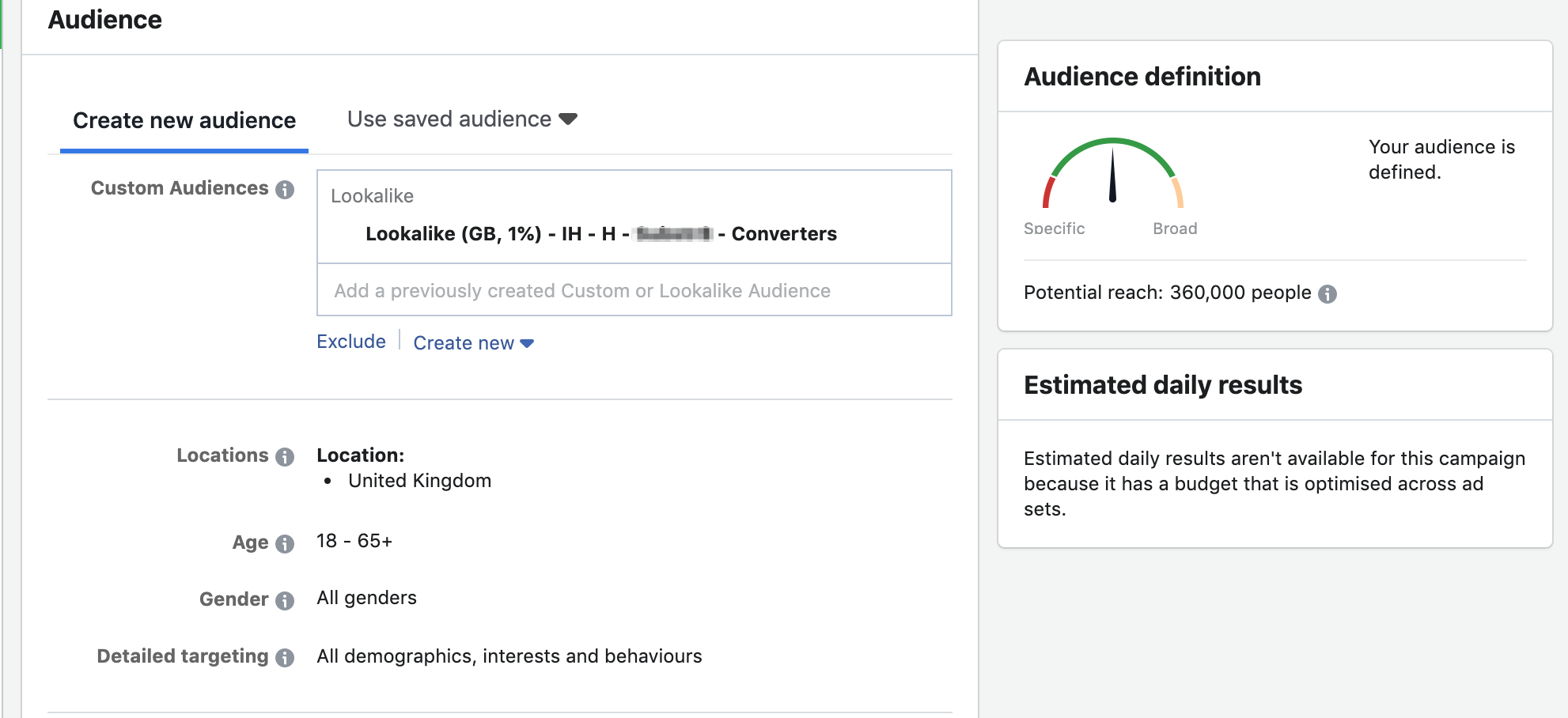 By using existing customer lists, Facebook will identify users with matching demographics, interests, or behaviors of your existing customers. It is a great way of creating new audiences ready to seed with your awareness campaigns.
Conclusion
New entrants to competitive verticals must diversify media spend into platforms that provide cost-effective visibility.
Social advertising on Facebook and LinkedIn can be a great option for brands looking to gain a foothold in a competitive marketplace. It can even enable new businesses to generate demand for unique products or services.
This doesn't mean other networks should be completely written off. Instead, more intelligent planning is required.
A cost-effective, full-funnel strategy is always possible in even the most competitive industry.
More Resources:
---
Image Credits
All screenshots taken by author, September 2019