I sometimes try and review various content management systems because I need to be in the loop of what types of tools I can recommend various people with different backgrounds. To me, the main advantages of using a CMS are:
(!) The ability to manage many websites from one dashboard;
(!) The ability to effectively distribute tasks between many users (even if they have very basic tech knowledge).
Last week I was contacted by a company representative who asked me to review a new (to me) content management system called Eden Platform which seems to pay a great deal of attention to SEO. As an added benefit, Eden Platform is offered under a Software as a Service (SaaS) model.
So I decided to try it out: luckily they offer a very handy free-trial option.
The process
The sign-up process was quick and easy. After providing a few details, I was instantly taken to my dashboard.
After signing up, the first thing I wanted to do was to add pages to my test website. So I clicked "PAGES" in the top navigation menus. Adding and editing content looked like a fun. I found the "page tree" containing the visualized structure of my site. From there I could:
Zoom the structure;
Expand and collapse page sub-sections,
Preview any page;
Edit any page;
Show each page in the main navigation menus, etc: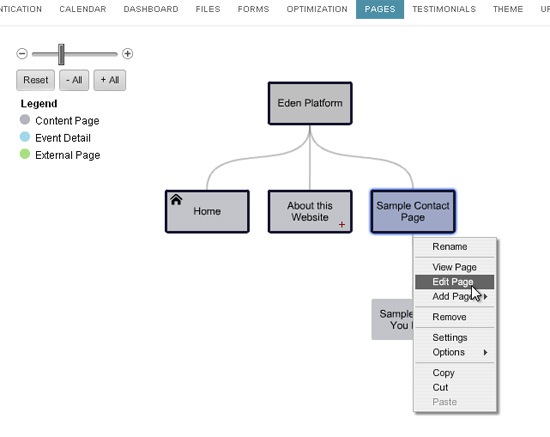 Each page editor looked very usable: I could change the placement of any element by simply dragging and dropping. The page meta tags and template could be controlled though SETTING tab: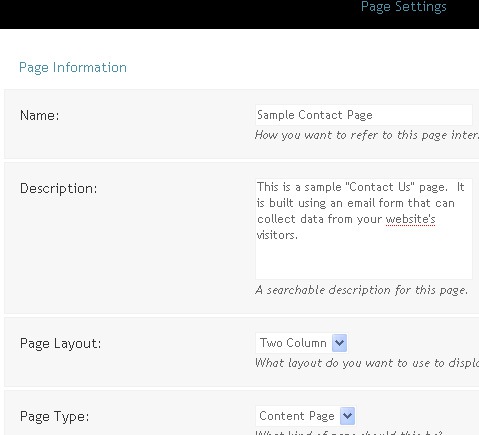 Uploading files seemed also very easy. By accessing FILES module I was given the option to upload a file, edit it, organize files in folders and view all previously uploaded files: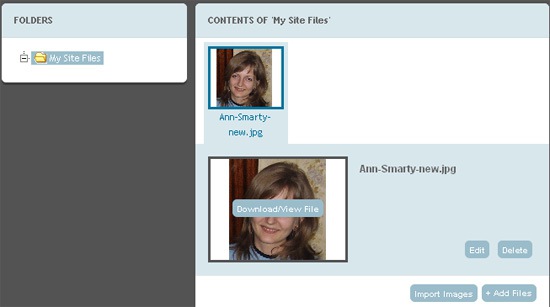 So far the process seemed fun, I kept on browsing…
Some features I really loved:
Dashboard
The dashboard contains a lot of important information about your website including:
News about recent updates to Eden Platform
Contact information for your Account Representative
The number of recent pageviews your website has received
The number of recent unique visitors to your website
A list of your most visited web pages
Your current optimization score
A list of off-site events that might have affected website traffic
Flexible system of permission distribution
Working in an SEO team, I always prefer the tool I am using to allow a flexible platform for permission management. I want to effectively distribute tasks among my team members. The Eden Platform offers a really nice option for that.
If your account has the proper administrative privileges you can add, edit, and delete users from your website. You can assign any "group" for each user to manage his permissions. A group stands for the set of rights and privileges a user have. By default, there are three groups:
Administrators;
Guests;
Visitors.
You can edit or delete each group. You can also add a new group by providing:
The group name;
Description;
Type of privileges.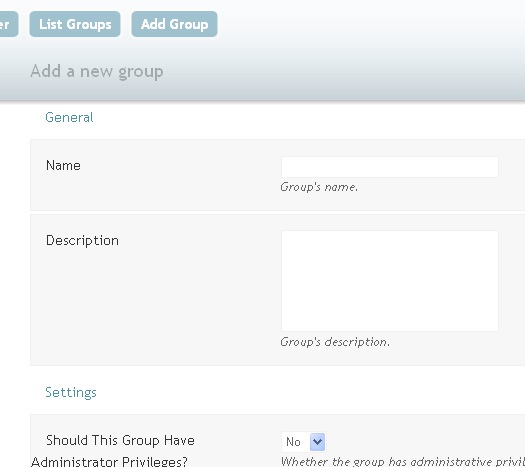 After that the permissions are controlled from the "Authentication" module. See how flexible it is:
Setup your different user groups within the Users module.
If you would like to have one particular page accessible to one group but not the other, scroll down the page until you see "Pages" on the left hand column.
Find the page you'd like to set as private, turn on the permission for the group of your choice by clicking the red dot that lines up with the group and the page, turning it green.
To limit access to this page to all other groups, simply click each corresponding dot to red (note: you should leave the admin group's dot green).
Now any user within the group that's allowed access will be prompted with a password protected interface when trying to access the page, where they will enter in their username and password. Once entered, they are "logged in" and can access the page without having to retype their credentials.
You can also limit access to any or all modules within the Authentication module by following the same steps as above.
How-to Guides
The platform is really easy to use due to extensive help guides:
There's a Quick-start guide;
Each section has "Quick help" guide explaining it;
There's also the knowledge base containing FAQ and other handy troubleshooting material.
Add to this very fast and efficient customer support: on signing-up I was instantly contacted by a team representative (who found my site in Google, looked through it and dropped me a message via my contact form). It looks like solid training and support are included with all full Eden accounts.
Optimization
Once you are done with learning the tool and performing some basic tasks (like adding pages, content and distributing user permissions among those who are going to be in charge of each page), you can go ahead and optimize your site.
Every page has an overall score from 1 to 100 that represents its current level of optimization. As you edit your Content elements this score will be updated each time you hit save. To increase your page score follow the suggestions displayed in the optimization.
The highest priority suggestion is automatically displayed in the optimization panel. To view all suggestions simply click on 'view all' to expand the list. The suggestions that need the most work are highlighted in red and yellow and suggestions that are already performing well are highlighted in green. As you make the changes indicated in each suggestion your page optimization score will increase.
Each recommendation has HOW? and WHY? buttons: hover over any of them and you will get specific instructions and explanations:

The traffic stats:
Eden platform does support third-party traffic analytics software (like Google Analytics) but it also has some nice built-in feature. I haven't seen it in action because my test site hasn't received any traffic yet, but from the screenshots I found on help pages it looked like a nifty tool.
For example, the dashboard contains the following visualized graph of your web site performance: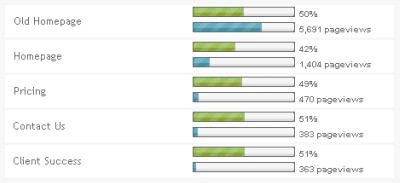 Official Updates
The company representatives are sending me some updates and I decided to post them here to keep the review up-to-date.
Since Eden Platform is offered under a SaaS model, there are continually new features being added. The most recent code release, 1.17, includes the following changes:
Element icons to the forms module to provide visual queues to help you quickly pick the best field type for your forms.
Several improvements were made to the event calendar including the addition of weekly recurring events. The options interface for the event list element have also been simplified.
Improved Google Sitemap feature so that the users can now register their website's sitemap with Google in just one click. Eden creates a sitemap for their website automatically and registering the sitemap with Google completes the process. Eden customers can register their sitemap with Google from the My Domains interface available from their Eden account dashboard.
Standards-compliant XHTML and CSS: With this release the developers have also completed a suite of features that allow web designers to build websites on Eden in standards-compliant XHTML and CSS. Designers and customers can click on the Theme Admin link at the top of any administrative interface to manage their themes and enable FTP access for their web designer. Web designers who are interested in becoming an Authorized Design partner on Eden may contact the developers here.
Improved user experience: when Eden customers log in the system is now automatically checking their web browser to ensure that they have the most recent version of Flash. If their browser is out of date they're not getting the best Eden experience. Eden will now let the users know when their version of flash is out of date and will provide them with a link so that they can quickly go get the most recent version of flash (which is free).
My verdict?
Since Eden Platform is not a blogging platform, I don't see myself using the platform but I can see how many of my clients and even team members can benefit from that slick, self-explanatory interface that easily guides you though the whole process of creating, optimizing and managing a website.
You are highly encouraged to go ahead and try the platform for free and share your thoughts in the comments.
Disclaimer: this review was published on the service representative's request but in it I express my absolutely independent opinion. Note: the tracking URL is not used for affiliate revenue purposes.