Google in Español published an inaugural hangout on YouTube. A web publisher asked about the proper way to import a large product feed with content that is already indexed by other vendors. The web publisher asked if he should use no-index.
The publisher stated that he already understood that using original descriptions is the best approach. But he indicated that he is importing a large quantity of products. The following Spanish to English translations were made by me, as I speak Spanish.
Googler Juan Felipe Rincón
The person answering the question may not be known to you. His name is Juan Felipe Rincón. Juan Felipe Rincón is listed on LinkedIn as the Global Lead – Trust & Safety Search Outreach at Google.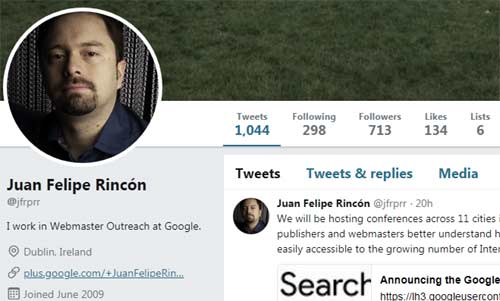 Juan Felipe may be a Googler to watch in the future. I'm excited to see him begin publishing webmaster hangouts videos. His advice seems authoritative and useful.
This is the advice that Juan Felipe Rincón offered about product feeds:
"We have to be aware that when we have syndicated content, you don't have to worry about it sending a negative signal. When Google sees content that is duplicated on other pages, Google has to decide which content to show in the search results. In general the sites that are syndicating the content won't be shown in the search results. Ideally the site that originally published the content will be shown the search results."
It seems like this answer is addressing a concern that the web publisher may have about a penalty. It is commonly assumed that there is a duplicate content penalty. Googlers have stated many times that there is no such thing as a duplicate content penalty.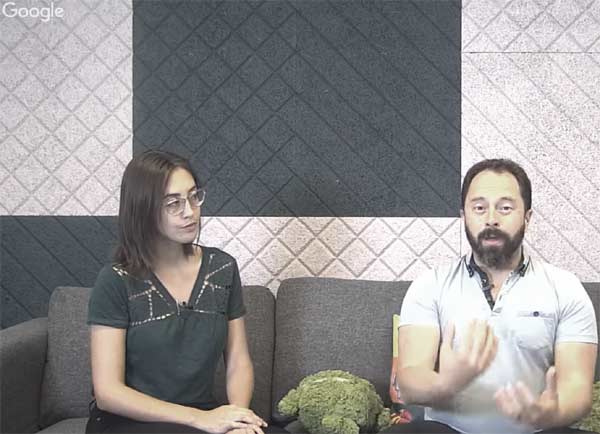 Juan Felipe Rincón seems to suggest that the reason a page might not rank in the search results is because the original page with the same content is (ideally) already ranking. In other words, it's a pragmatic editorial decision to not show a page with the same content, not a penalty.
Juan Felipe Rincón suggests it might be a good idea to link to the original content or to use the noindex tag.
Then he made alternate suggestions for publishers who would like to rank in Google.
"If you're expecting those feed pages to rank in order to bring customers to your page, you should consider adding some kind of value add to those pages. If there is no difference to a person visiting site A and site B then you're not creating a value add.

You need to consider what you can do to differentiate your pages from the original product page, so that you don't have to worry anymore whether your page is too similar to the original page."
Creating a value-add might not be the answer the questioner had in mind. But according to Google, that's what you have to do in order to give Google a reason to rank a product feed.
Watch the original Spanish language Google Hangout here.
Images by Shuterstock, modified by Author
Screenshots by author.