DuckDuckGo has hit a new record of 30 million daily direct searches.
That represents a 50% increase from last year's daily direct record of 20 million searches.
Being an advocate of transparency, DuckDuckGo makes its traffic data publicly available.
As you can see in the chart below, DuckDuckGo hit its new record traffic day on Monday, October 10th.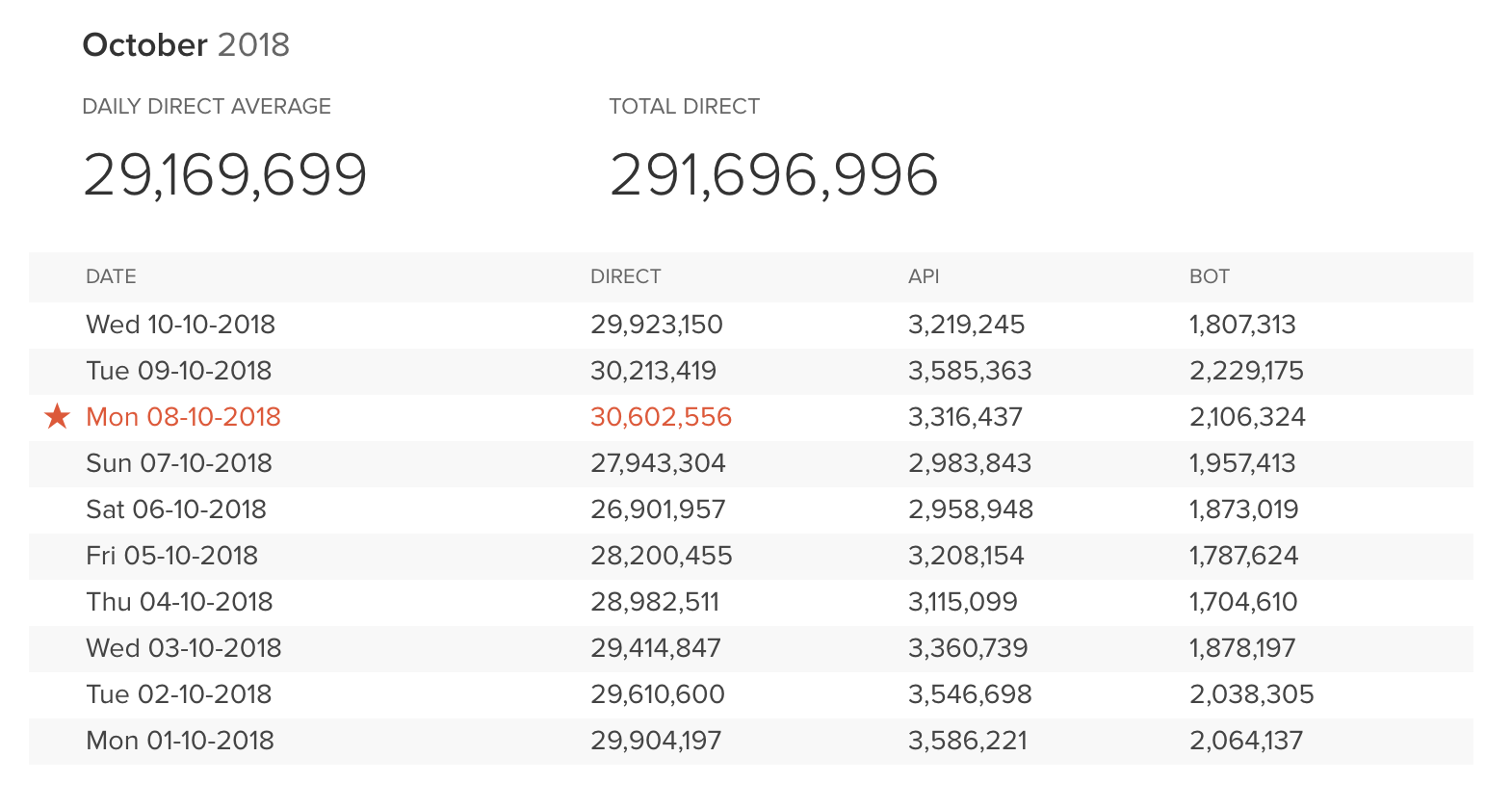 For what it's worth, October 10th was just days after news came out about Google's failure to disclose a security breach that it knew about since March.
I'm not saying the two events are directly related, but it's certainly interesting to note.
It's within the realm of possibility that some users lost trust in Google, following the company's lack of transparency, and decided to try a more secure alternative.
DuckDuckGo's dedication to privacy and transparency has also received attention from investors this year. The company received $10 million in funding this past summer to expand its global impact.
For comparison's sake, 30 million daily searches is a blip on the radar next to Google's over 3 billion daily searchers. Although DuckDuckGo is growing faster than ever.
It took DuckDuckGo 7 years to hit 10 million daily searches for the first time. Now it's growing by 10 million daily searches year-over-year.
This could be representative of a sea change as users become increasingly aware of how much data they're giving up to other internet giants, and how insecure that data apparently is.
Niche search engine DuckDuckGo has stayed true to its convictions since day one, and it appears that's now paying off.