A study commissioned by DuckDuckGo finds more people would use non-Google search engines if they were offered a choice.
To that end, DuckDuckGo proposes that Android smartphones come with a search preference menu that lets users choose their own default search engine.
A study was conducted to find out which search engines people would choose if presented with DuckDuckGo's proposed search preference menu.
Participants in the study were presented with 4-choice and 8-choice search preference menus, as shown below: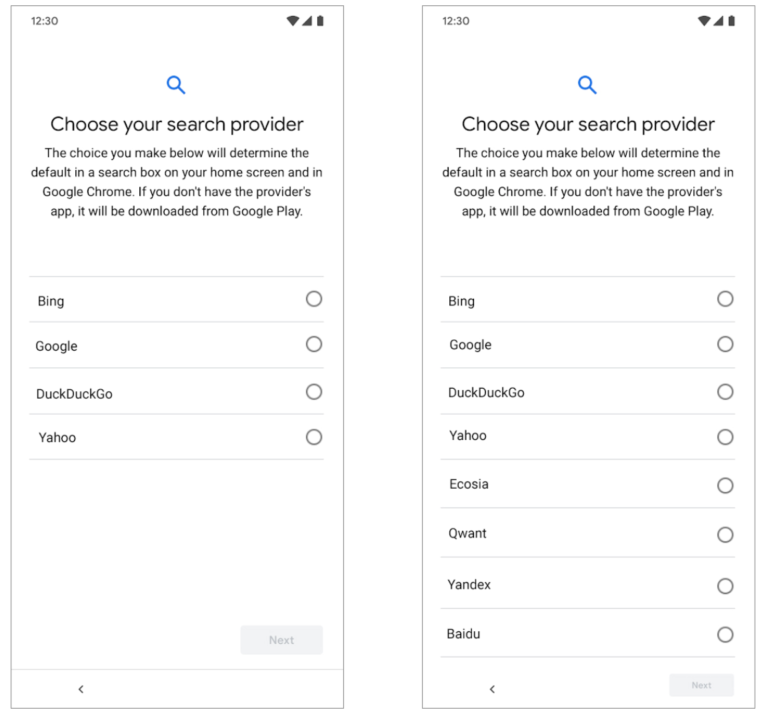 According to the study, people selected Google alternatives at a rate that would boost their collective mobile market share by 300%-800%. Overall mobile search market share would immediately change by over 10%.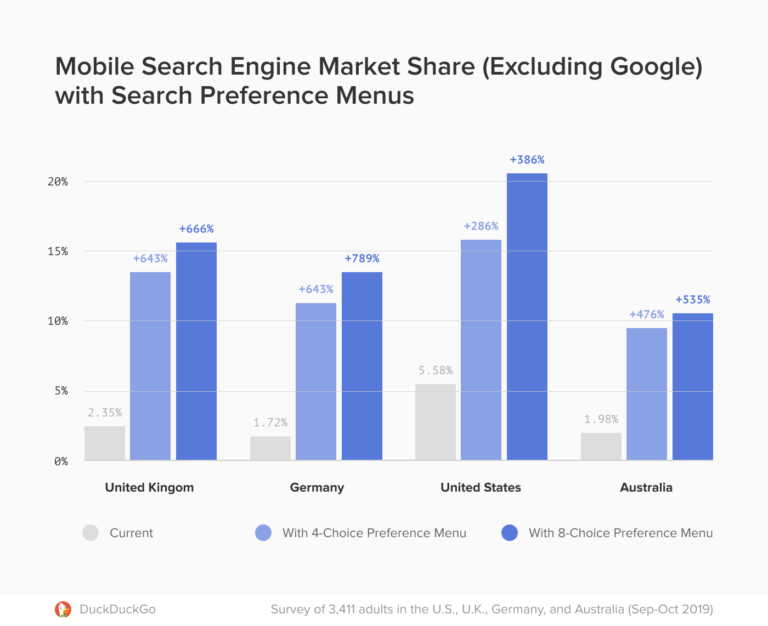 DuckDuckGo suggests that today's smartphone users aren't aware they can switch their default search engine. Those who are aware of being able to change defaults are faced with obstacles, the company says:
"…those who do attempt to change their Android search defaults face obstacles like hard-to-change homescreen search widgets. Google's pervasiveness in search is difficult to dissipate; the company has many levers that exert magnetic forces, pulling people into its search engine."
The study goes on to say that DuckDuckGo was the #2 selected search engine in the preference menus, which is an indication of consumer demand for a private search option.
As part of the study, DuckDuckGo also asked users what would motivate them to change search engines. The second most selected answer was "if it didn't collect any personal data about me or my searches", with "better quality results" being the top answer.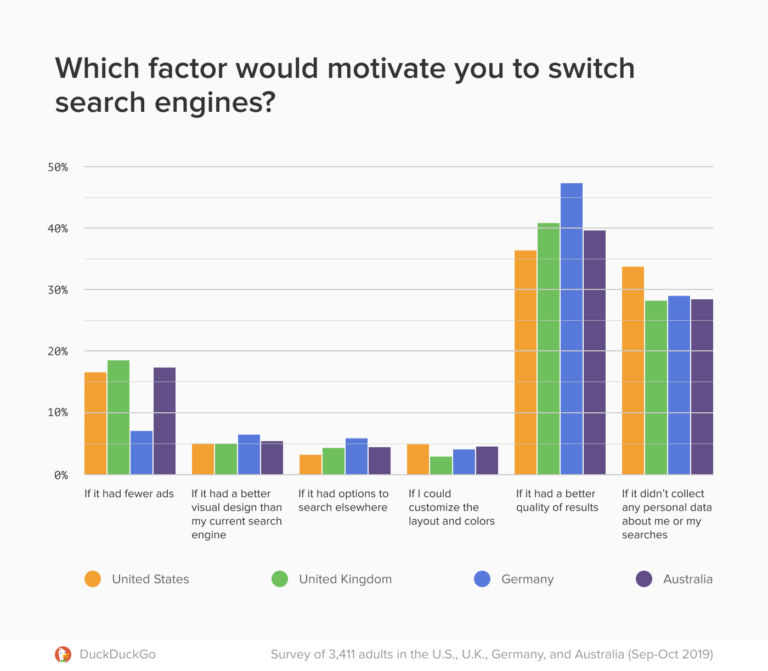 Results of the study are based on survey responses from over 3,000 adults in the US, UK, Germany, and Australia.