DuckDuckGo is bringing its privacy-focused search capabilities to its mobile app, giving users the ability to conduct private searches from the address bar.
Niche search engine DuckDuckGo, which reached 16 billion total searches as of 2018, built its name off of promising to protect users' privacy and search history. Unlike Google and others, which track and sell user information.
Previously, DuckDuckGo's privacy protection was limited to the search bar on DuckDuckGo.com. Now, with an update to its mobile app and browser extension, users can protect their privacy whether they're browsing the web or looking up information.
In addition, the updated mobile app and browser extension feature built-in tracker network blocking and smarter encryption. That means users will not be tracked by any advertising networks that appear on a site.
Smarter encryption ensures the DuckDuckGo app, or browser with extension, will always return the encrypted version of a page when one is available.
Lastly, the DuckDuckGo mobile app and browser extension will now show a Privacy Grade rating from A-F when visiting a website. The rating is determined based on the prevalence of hidden tracker networks, encryption availability, and website privacy practices.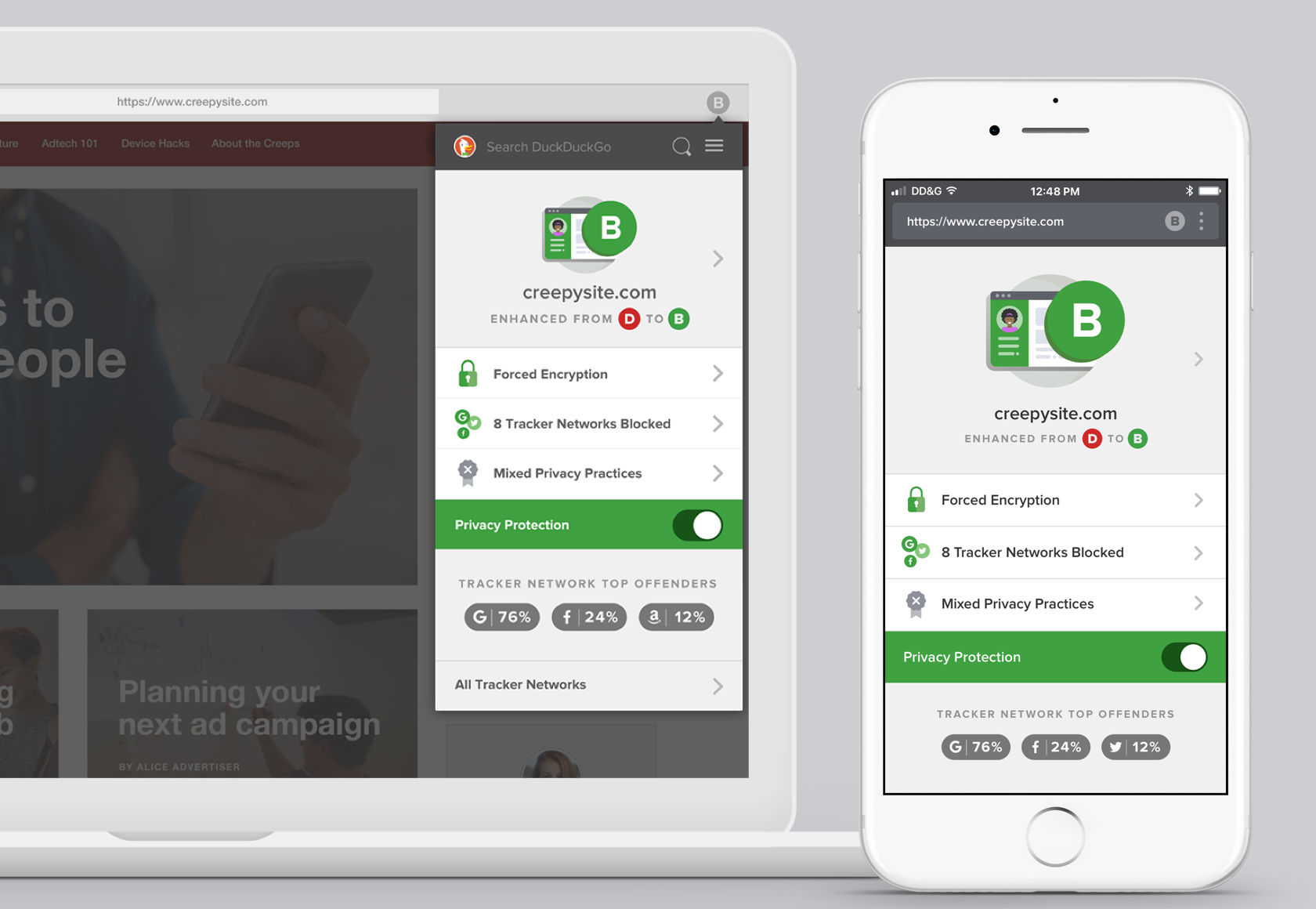 Users can dig further into the privacy rating to see exactly which trackers were found (and blocked) on a particular site.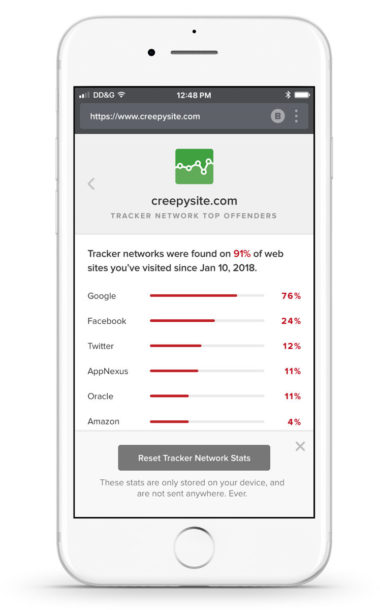 DuckDuckGo claims its privacy protection is more advanced than other private browsing solutions, such as incognito mode in Chrome. This is because private browsing only prevents browser history from being stored on one's own device.