There are certain keywords in each niche that everyone wants to rank for. While those popular terms are worth pursuing, they're certainly not the only ones worth pursuing.
Taking an unconventional approach to your keyword strategies will help you rank for a greater number of relevant terms more quickly, earn more traffic, and reach potential customers earlier in the buying process.
The beauty of this strategy is while your competitors are fighting over the same few keywords, you can quietly seize territory and become an authority within your niche.
You can then expand on that success across the more important keywords, and over time, completely dominate your niche.
Just like in my recent article on link building, I want to point out the importance of utilizing a blend of keyword strategies. Doing so will create a more diverse library of content, which helps to draw in a wider, yet still highly-targeted audience and earn more social shares and links.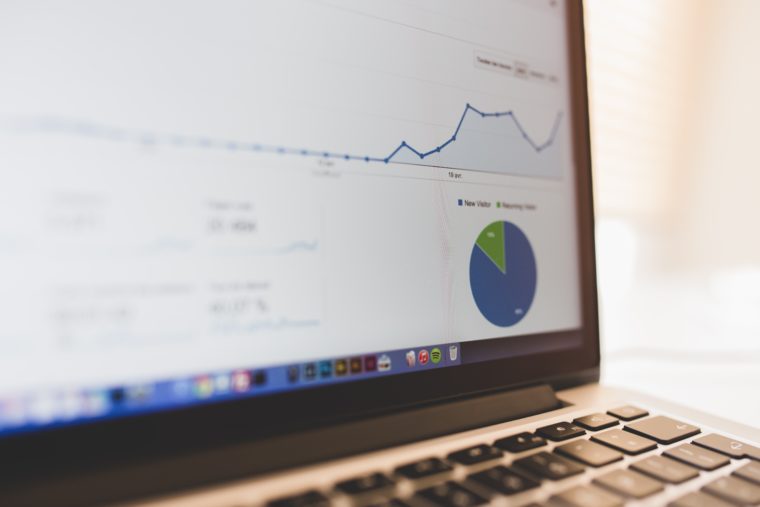 Interview Industry Leaders
Everyone loves more exposure because it helps demonstrate their expertise, authority, and trust. It can lead to increased revenue, and, if we're being completely honest, it strokes their ego.
This makes it relatively easy to connect with and interview the leaders in your industry, helping you to produce outstanding content while earning the opportunity to rank for their name and possibly other things they mention in the interview, such as:
Books they wrote or recommend
Their mentors, heroes, or role models
Podcasts they host or recommend
Events they speak at or attend as guests
Websites or magazines where they write
Products or services they use
All of the things that make this a great keyword strategy also make it a great social media and link building strategy as well, because who isn't going to share or link to a piece of content that presents them as an expert?
The key here is to interview industry leaders who actively promote themselves (through speaking, blogging, podcasting, etc.) because that promotion leads to greater search volume. If available, you should embed media such as videos or podcasts, which will help present the value of the interviewee more clearly and keep visitors on your website longer.
It's also a smart move to link back to that interview, where relevant, from both past and future posts/pages.
Piggyback on Competitors' Brand Terms
One of my most successful campaigns was for a company in the bedding industry, where we achieved ridiculous success by piggybacking on their competitors' brand terms. This strategy took them from the verge of closing their doors to shockingly profitable in less than a year, and it played a huge role in their $54 million dollar deal with a major hotel chain later that year.
This is where I feel the need to include a disclaimer: these results are not common. There were a lot of advantageous factors outside my control that played a significant role in this equation:
They had a superior product.
Their sales staff was well-trained and proactive.
Their competitors were huge brands with aggressive marketing. (This sounds like a bad thing, but I'll explain why it's not shortly.)
Here's how we did it.
We started by creating a matrix comparing their beds to the beds of their three largest competitors. This enabled visitors to quickly and easily compare the features and benefits of their beds against the beds from their competitors.
In addition to serving as a starting point in targeting their competitors' brand terms, it also served as a great sales tool. Anytime a piece of content can serve multiple purposes; you're ahead of the game.
Next, we created individual pages for each competitor's product, where we covered the differences in great detail and clearly demonstrating the value of my client's beds over the beds of their competitors. We then did the same thing for the individual components of each bed, the guarantee, warranty, and financing options.
Finally, we created internal links to these pages, where appropriate, and conducted a link building campaign.
Our client started ranking, and then quickly climbed to the #1 position for pretty much anything related to their competitors' beds, and within the top three positions for general brand-related terms. Since these competitors had brick and mortar stores and ran massive television and radio campaigns, they generated tremendous exposure and interest, but every dollar they spent on marketing directly generated exposure, and often revenue, for my client.
It was the size of these competitors that made this a worthwhile endeavor. They were spending millions of dollars each year on marketing, and the people they reached wanted to research their products. This drove a ton of pre-qualified traffic to my client.
There are a few caveats here:
Don't use this strategy if your products or services are not absolutely superior to your competitors. Otherwise, you'll generate exposure and revenue for them.
Offer honest, unemotional comparisons. Rather than writing about how horrible their products or services are, demonstrate how yours are superior. When you bash your competitors, it just makes you look petty and untrustworthy.
Be realistic. The average company is simply not going to outrank industry powerhouses like Amazon, Airbnb, or Etsy — you won't even show up on the first page. So focus your time, energy, and resources on competitors you can beat.
Review Related Products and Services
Judging by the number of websites I see where literally every piece of content is about their own products or services, I assume this may surprise some people…but you are allowed to produce content on topics other than your own products and services.
Here's the thing — when you write about other relevant products and services, you have the opportunity to draw in an audience that likely is interested in what you offer as well.
For example, let's say that you offer local SEO services. That seems plausible since you're reading Search Engine Journal, right? You can, and should, write about SEO and everything that goes along with that. But if that's where your keyword strategy ends, you're doing yourself a tremendous disservice.
Let's take a look at some of the related products and services, as a search engine optimization professional, that your potential clients may need but you don't provide.
This could cover a wide range of marketing-related topics, such as:
Domains
Web hosting
Premium WordPress themes and plugins
Website backup services
Email marketing services
CRM software
Productivity tools
CDN services
Printing
Social media tools
Podcasting services and equipment
Call tracking
Reputation management
Analytics
Conversion optimization
Web design
If you have even a shred of creativity, you should be able to come up with a dozen blog post topics for each of those items. Far more if you put forth just a little effort.
When you do, you'll tap into tons of potential traffic opportunities that your short-sighted competitors haven't even considered. More importantly, you'll reach these visitors long before they've started researching the products or services you offer — when your competitors aren't even in the picture yet. And since you've already helped provide valuable information that they needed, you're starting from a position of greater trust.
An added bonus is that when you produce content like this, people will be more likely to share and link to it (especially the companies you're writing about) than they ever will be for your more self-serving content.
Incorporate Local-Themed Content
The days of swapping out city names in the same boilerplate copy on page after page are long behind us, but local-themed content can still be incredibly valuable in improving your ranking for geo-targeted keywords if executed properly. You can certainly create unique local-themed pages for particular keywords, and in many cases, you should. But that's rarely enough on its own today.
Search engines are looking for a variety of local content throughout your website — not just a city name, and not just on a single page. This means incorporating it into new posts and pages whenever possible. This could include mentioning:
State, city, and county name
Local addresses or street names
Local phone numbers
Local events and attractions
Local media (TV and radio programs)
Prominent local figures (politicians, community and business leaders, media personalities, etc.)
Ideally, you should even dedicate entire pages to local events and attractions, TV and radio programs, and prominent local figures when they are legitimately relevant to your business.
When you mention something of local interest, be sure to link back to another relevant local-themed page or post within your website. Three to five such links within a piece of content would generally be appropriate.
Share Client Success Stories
This is a topic that none of your competitors can write about because it's specifically about how you have helped your clients: no one else can write about that.
Some added benefits are that the keywords you'll be targeting here (clients' company and personal names) usually face minimal competition, and the type of content you'll produce to target these keywords will demonstrate your value while giving you the opportunity to get in front of people who are researching your clients. This is an audience you wouldn't normally reach, but who could be ideal prospects.
Testimonials are one example of this type of content, and you should definitely include them, but it's wise to incorporate longer-form content as well. Case studies are perfect for this. A detailed case study should clearly explain your client's circumstances, challenges, what you did for them, and how you solved their problems.
This strategy can also be a great way to earn links from industry publications since it details a documented methodology of helping clients overcome their challenges.
It's important to note that you should always get your client's permission before using them in a case study. Some may not want that information publicized and it could destroy your relationship if they get blindsided by it.
Mine Competitors' Websites for Holes
I'm not a big fan of battling head to head when I don't have to, which is why I love to find my competitors' weaknesses and exploit them. Why put in more time, energy, and resources than you need to?
A simple way to do this is to figure out where the holes are in their keyword strategy and create your own content designed to rank for these missing terms.
You may be thinking, "I don't have the time to dig through all of my competitors' web pages!" That's a valid point. Neither do I, and that's why I use tools to make the job easier. I was introduced to Screaming Frog a few years ago by my good friend Alan Bleiweiss, as a more effective replacement for Xenu for crawling websites. Since then, it's saved me tons of time and effort.
Start by crawling your competitors' websites, then export the data as a CSV file. Next, delete everything except the data in the title column, save it as a new CSV, and dump that into a tool to create a tag cloud to see a consolidated view of their content topics, which you can then compare to your own keyword research to spot missed opportunities.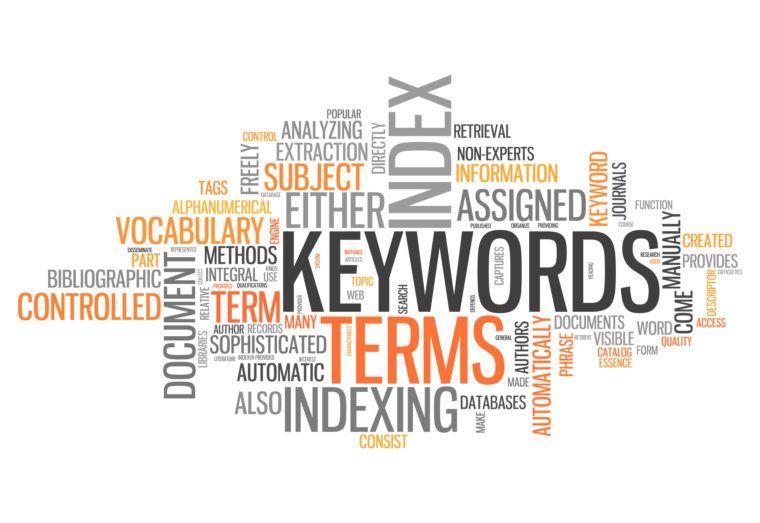 Personally, I find it best to run this data through in two different ways:
Run each of your competitors' CSV files through a tag cloud tool individually.
Merge your competitors into a single CSV and run that through a tag cloud tool.
This helps you see the big picture while prioritizing the order of topics you produce content for.
Depending on the volume, distribution, and variety of topics, you may need to adjust the settings to produce actionable information for this keyword strategy.
Plan for Voice Search
With technology like Google's Voice Search, Apple's Siri, and Amazon's Alexa, voice search is poised for explosive growth. In fact, Google recently announced at I/O that 20% of all queries on mobile devices are voice searches, and ComScore estimates that number will be as high as 50% by 2020!
Traditional text-based searches tend to be shorter, between one to three words, while voice searches are more conversational and frequently between four to nine words. They are often characterized by words like who, how, what, where, why, and when, with the expectation that the search engines will provide an answer to their specific question rather than simply sending them to a website to figure it out on their own.
This means that your strategy needs to go beyond just the keywords and expand into the semantics behind a search that would drive a visitor to your website.
For example, an HVAC company would clearly want to rank for the term "heater repair" since it's a term that a searcher would use on traditional desktop search, but a similar query on a mobile device would likely be very different. Perhaps something like "why does my heater smell like it's burning?"
The key to this strategy is weaving a more conversational tone into your content. Think of how your customers communicate with you:
What questions do they ask you?
How do they describe their problems?
What terminology do they use? (They probably don't use the same terms as people who work in your industry use.)
Conclusion
You can continue fighting over the same few keywords as everyone else in your niche, or you can earn untapped traffic with an unconventional keyword strategy and dominate your competitors. The choice is yours.
Featured Image: SteenJepsen/Pixabay
In-post Photo #1: Luis Llerena/Unsplash
In-post Photo #2: mindscanner/DepositPhotos