I contacted Dennis and asked him what he thought because after working at Ebay for nearly 10 years I know referral data had to be important to him.
Dennis on Google Analytics
As has been said already by others online, these changes will have a large effect on how marketeers will be able to track their success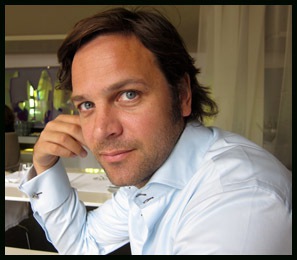 online (I would recommend the views of Yoast on SEObook for reading). I won't go into this at this time, as it will be a duplicate insight. Where I would like to focus is the impact this will have on competitive analytics programs from Google. Even if the search referral keywords are not going to be included in GA as of now, I expect this to come later.
This will lock in any user of Google Analytics, and will make more web masters to rethink their stands towards Google Analytics. Other Analytics packages are screwed compared to the data available in GA at that point.
Exposing referral keywords in Google Analytics will give GA a competitive advantage over other analytics packages. This advantage is hard to match, as Google is the only company which has access to the data.
I would like to know how this move is being viewed by the FTC or the EU anti-trust commission. When Microsoft bundled IE with Windows and effectively killed Netscape as a company, Microsoft got fined in the order of 500 million Euro. This sounds like a big penalty, however if you look at the ROI of several years of monopoly profits, it's peanuts for a large company. What is at stake here, is the data availability for webmasters, which is now controlled by a search engine with in some countries +95% of the market. This might be the reason why the data is not yet available in GA.
Google will get so much extra free data through Google Analytics, which they only get to use. "If you are not paying for it, you're not the customer; you're the product being sold."
Dennis Goedegebuure is Vice President Internet Marketing of Geeknet Inc. In this position he is responsible for traffic for Slashdot & SourceForge. Prior to Geeknet, Dennis spent almost a decade at eBay. Originally from The Netherlands, but working in the US since 2006, you can find him at TheNextCorner or follow him on Twitter: @thenextcorner.