I recently had the opportunity to interview Morgan Brown, the Head of Growth at TrueVault and Qualaroo and a speaker at the upcoming SEJ Summit in Santa Monica on February 24th. The conference ticket cost is being covered by our partner, Searchmetrics.
Searchmetrics delivers enterprise SEO and content marketing analysis, recommendations, forecasting, and reporting for companies who want potential customers to find them faster.
Want to attend? We still have a few spots open – so if you are in the Greater Los Angeles area and want to learn from Morgan (and other speakers like Neil Patel, Mindy Weinstein, Pamela Lund, Katrina Jefferson, and more), sign up for an invite now.
If you aren't in the LA area, don't lose hope! The SEJ Summit will be at six other locations this year: Dallas, Chicago, London, NYC, Miami, and San Francisco.

We are so excited to have Morgan at our event and can't wait to hear his presentation on growth marketing on Tuesday. And without any more delay, here is our interview.
The field of growth hacking is still pretty new. Can you give a brief overview of the difference between growth hacking and "traditional" digital marketing?
There's a lot of confusion around what growth hacking is and isn't and where it sits in the ecosystem, which is to be expected with a new term. From my perspective, the ideas behind growth hacking aren't really new. It's just a new phrase that captures a thought process and approach to growth that is atypical of traditional marketing. Growth hacking is focused more on product-driven growth than the campaign-based programs of traditional digital marketing.
Growth hacking isn't a replacement for marketing, it's a complement to digital marketing. Traditionally, digital marketing has focused on leveraging existing channels to reach customers. Paid search, SEO, social media marketing, display advertising, and content marketing are all examples. Growth hacking, on the other hand, is primarily focused at the product level, and identifying new growth opportunities that exist based on how the product itself is used. This focus can tap new growth channels that weren't previously known or available to marketing. Platform integrations, user-get-user programs, powered by loops and free tools are examples of what get deemed as growth hacks.
What are the three growth hacking tips that any business can implement?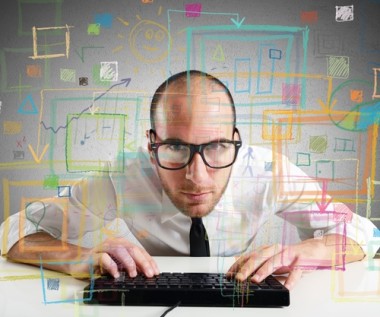 Unfortunately, growth hacking doesn't offer any silver bullets. Growth is a process, driven by a deep understanding of what makes your particular business grow and then creating a series of experiments to test new ways to increase that growth rate. I think that's one of the main misconceptions of the term growth hacking – that somehow there are these people with secrets tricks that grow companies, and that's just not the case.
With that preamble out of the way, here are a few things all companies can do to put a focus on growth:
Understand what differentiates your best customers from everyone else: When you know what this is you can do more to find these customers. For example, RJ Metrics found people who trialed their analytics software were more likely to buy the software if they created a custom chart during their trial period. When RJ Metrics saw this in the data, they focused on refining their trial process to focus on getting more people to create more charts.

Double down on what's working today: Too many people try to find more customers by adding new channels to their marketing efforts. The reality is that most companies have just one or two channels that really drive growth. It's the 80/20 rule to the extreme. So rather than investing all of your energy to add new channels, ask yourself what else you could be doing to improve what's already working.

Run more experiments: How many tests have you run lately? Growth is a function of the velocity of your experiments. The more tests and growth experiments you can run, the faster you will grow. Brian Balfour, who works as the VP of Growth at Hubspot on the Sidekick product has run 1,015 growth experiments in the last eight months. More ideas, more experiments will lead to more growth.
Is growth hacking strategy different depending on the industry?
The strategies and tactics are going to vary both by industry and by business model. In addition, they'll vary by the strength of the team. If your team and business is conducive to leveraging social networks for growth, don't abandon that. Try to increase the velocity of growth experiments you run in that channel to truly get the most out of your strongest suit.
Growth hacking does work for all industries and business types, because it's mindset and process, not a set of tactics. Experimentation, using data to drive future decisions, and iteration work everywhere. For example, HubSpot built one of the best business-to-business growth engines with their "Marketing Grader" products. These products offered a free report on your website performance when you provided your website URL and email address. HubSpot drove tons of leads with this tool at a much greater rate and lower cost than they would've with a whitepaper or paid ad campaign.
What do you think is the most common misconception of growth hacking?
[pullquote]I think if people worried less about the "hacking" part of "growth hacking" and focused more on the "growth" part everyone would be better off.[/pullquote] How much time do you have?
The most common misconception is that there is a single, lone wolf growth hacker who can come in and make a business grow. It's simply untrue. Growth is, and must be, an organizational priority if companies are serious about growing. There are no tricks or shortcuts–growth requires a commitment that not all companies can or will make.
A few other misconceptions are that growth hacking replaces marketing (it doesn't, it complements it); that growth hacking is spam (it isn't, most growth hacking is focused on product use, not top of funnel marketing); that growth hacking is some dark art that only few people know how to wield (untrue, growth is a team sport); that growth hacking is about silver bullets that magically grow businesses (it doesn't, growth is a process); that growth hackers ride unicorns that fly on a rainbow of pixie dust (unconfirmed).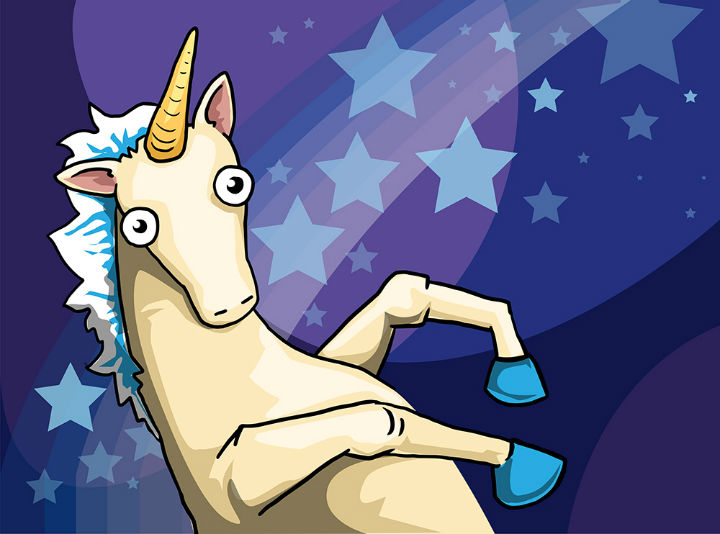 Unicorns are always my preferred method of transportation. What are three to five resources (websites, books, podcasts, etc.) you can recommend to our readers who want to learn more about growth hacking?
GrowthHackers.com is definitely the place to start. It has all of the articles you'd want to read on growth and growth hacking. I would start there and follow the blogs and people who share the best content.
I'd also follow the growth experts on Twitter and read what they read and share: Andrew Chen, Brian Balfour, Sean Ellis, Joanna Lord, Neil Patel, and Tammy Camp are all great people to follow and learn from.
Another good place to start is by studying companies that have had breakout success and see what they did that you can apply to your business. We've written a bunch on GrowthHackers on companies like Uber, Snapchat, Airbnb, Github, and more.
Many large-scale, enterprise companies want to employ the same "scrappy" tactics that start-ups are using to gain exposure. What are three areas of growth hacking that these companies can employ fairly easily?
First, I'd reconsider the notion that growth hacking is designed to increase exposure. Growth hacking is really about delivering experiences rather than gaining exposure. Exposure is often the last piece of the puzzle for growth. Retention and customer satisfaction are really the key areas where companies should investigate first.
For large companies I think the easiest place to start with growth hacking is to start on new products that don't have a lot of resources put toward them and aren't the bellwethers of your business. Experiment and learn about what works and doesn't where the stakes are lower.
For a large company I would start with:
Building a growth team: Tap people from product, marketing, engineering, and analytics to be champions of a growth culture and process of running growth experiments.

Experimentation: Start running tests and commit to a testing cadence that you can start to see results from.

Conversion optimization: Most big companies aren't great at converting people already coming to their website or using their products. Starting with experiments to improve the results of your existing traffic sources and customers is the easiest and often the most effective place to start.
BONUS QUESTION: What was the last great book you read?
Thinking, Fast and Slow by Daniel Kahneman (Note, this is an SEJ Amazon affiliate link). If you want to really understand how the human mind works and how our behaviors are not as self-dictated as we all wish to believe, this is the book for you. It's fascinating and illuminating and went right to the top of my all-time favorites list.
Thanks for such a great interview, Morgan! We'd love to hear audience feedback and experiences with growth hacking in the comments below.
And remember, spots are still open for our upcoming SEJ Summit in Santa Monica on February 24th. The SEJ Summit will be at six other locations this year: Dallas, Chicago, London, NYC, Miami, and San Francisco.
Photos by SEJ and Shutterstock.