Visit our Marketing Nerds archive to listen to other Marketing Nerds podcasts!
This post is sponsored by SEJ Summit "A Day of Keynotes"—a unique conference experience tailored for SEOs, by SEOs. Events will take place in Santa Monica, Chicago, and New York City throughout 2016. Use discount code SEJNERD to save $50 on your ticket.
In this week's episode of Marketing Nerds, Dave Snyder, CEO of CopyPress, joins executive editor Kelsey Jones to discuss why publishers and organizations need an editorial calendar. They also talked about why communication across departments is crucial, as well as why planning before ideation can make your content generate more traffic and engagement.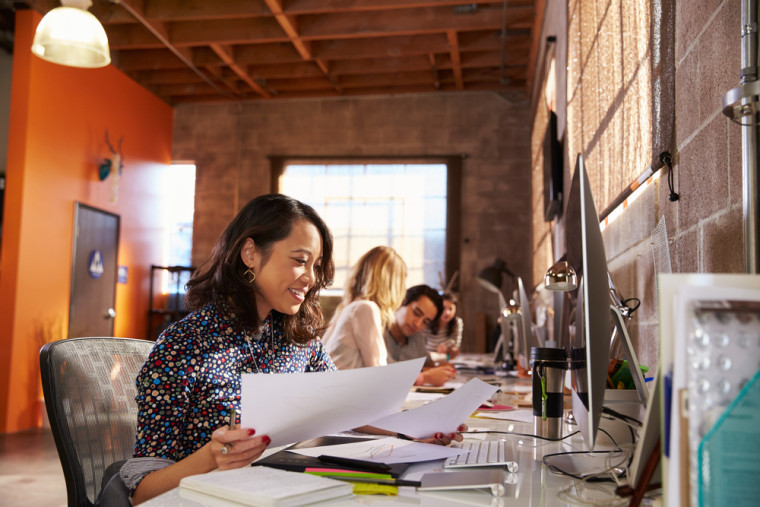 Here are a few transcribed excerpts from our discussion, but make sure to listen to the podcast to hear everything:
Convincing Publishers & Clients That An Editorial Calendar is a Must-Have
I think we should be at a point where it's a no-brainer, right? I still think we have bleed-through from the days when it was kind of like, alright, we just need to put blog posts on a blog. The reality today is that really well-researched, thought-out content that has a plan does well, and the only way to do that type of content is to plan it well ahead of time.
The other thing, too, is creating content that feeds off of each other. If you're a publisher, for sure, you have your niche, right? If you're a brand on top of that, all your content should kind of be focused in one area.
Big publishers, it's the same thing. How do we construct our editorial calendar to really focus on those readers, and then create thoughtful pieces that are actually going to gain traffic.
The space is so filled with other publishers now, it is that really thought-provoking content that is needed.
How to Fit Breaking News in Your Editorial Calendar
I think the first thing I would say is don't force it into your editorial calendar. A brand covering news, unless it's industry-specific, sometimes doesn't fit right.
The idea that we'll just cover news to cover news isn't the way to go. I think you need to ask "Does this fit in with what we are doing with this publication?" That always backs up the KPIs.
What are we trying to achieve here? Because traffic for traffic's sake, unless you're a publisher, doesn't have a value.
So I think for publishers, you need to be able to mix the content that's newsworthy, but also measure those out with features that are high-value. When you get too news-heavy, that limits your evergreen content value. Having those evergreen pieces to lay everything out is important.
Transforming News to In-Depth Content
A great idea would be to start to do one of those round-table, where you send questions out to experts to weigh in on an issue. That stuff always does well and serves as a great resource for people. Now you have a piece of content that can be pretty evergreen.
With the roundup posts, you have to have relationships with those people. With those roundups of the Twitter stuff, you don't have to have the relationships. You can still leverage their names without necessarily having to have a relationship to go and approach them about the topic.
I think it's a quid pro quo thing. So I actually, on this topic, I've gotten several people who have asked me to do roundup posts in the last month or so, and I've not responded to them. Not because I'm a jerk, but because we've never done anything together.
For publishers, one of the things to look at is how can you incentivize the actions for these posts?
If I'm going to be asking people for roundups over the next six months, I'm going to put together a piece of content where I'm labeling the top 30 experts in this field, one of those ego-bait kind of pieces. Those things always do well.
Now you've given them something, given them a reason to respond to you, rather than just, "Hey, will you respond to this?"
Planning Your Content in Advance
I think we plan topically for the year. Even when we're working with customers, [we ask] what are the KPIs for the year? Most of them are getting their marketing budgets for the entire year, so what are the KPIs for the year? What does that mean regarding overall content focus?
Most of our white papers will be around that. A lot of the different collaterals outside of the blog posts will be around that. Then we start to plan. Probably, we're looking at a quarterly kind of plan, but an actualized plan is probably a month to two months regarding ideation.
I think that's kind of the thing to layout, too, is what does an editorial calendar look like? For me, an editorial calendar is twelve months out, this is my plan for the year. Here are my KPIs I'm trying to hit.
Then, there's the broader editorial calendar of, okay, what's our cadence? How many feature pieces are we publishing a week? How many news pieces are we publishing a week? How many white papers are we distributing per quarter? Getting that kind of calendar down, and then going on a month to a two-month basis of, alright, what's the ideation to fill that calendar?
Setting Boundaries and Keeping Your Editorial Content Strategy Intact
So when you're creating your editorial calendar, you start with KPIs and then, as you're adjusting it, you utilize the metrics to back those KPIs.
What's our main goal for the year? What do we want to hit? Let's just say 10,000 page views, all right, so if we want to hit 10,000 page views and we're in the third quarter and we've only hit 1,000, let's look back at the content that's done well and adjust the calendar based on that specific need.
I think where you get into an issue with brands is their KPIs are probably going to be more sales-focused in some ways, especially B2B.
How many sales are you looking to create from this? Then, from the strategist side, a blog post probably isn't going to get you a sale. What are you doing from that blog post? Are you getting them to sign up for some kind of collateral and then putting them into a lead-nurturing program?
Your editorial calendar isn't just what's going up on the site, but how are you nurturing whatever you're getting from the site into whatever action you want.
One of the biggest mistakes is that people compartmentalize editorial column. They're like, all right, here's our publishing portal, but that's going to be different from our social stuff, and that's going to be different from our newsletter, and that's going to be different from our podcast, and it's not.
We're going to publish this stuff today. How are we going to be tweeting this out? How are we going to be sharing on Instagram? Is the podcast this week going to tie to the same topics that we're talking about? What white paper are we going to do this month that really speaks to the same audience that we're writing all of this content for? How are we going to structure our newsletters to get more people to get the white paper down?
At CopyPress, we have individuals that manage each of those channels, but they're all part of a cohesive editorial calendar and marketing strategy, where it's like, all right, all of this should be on the same tonal or even topic, and then, here's what we're looking to accomplish and you guys work together.
I think when you talk editorial calendar, you're not just talking portal. You're talking everything around that portal. If you're doing it right.
How Content Strategy and Planning Varies Across Industries
I think things are always going to be different, starting off with size of the company. The biggest tip I would have is don't bite off more than you can chew. So when you're making your content strategy, really think about what you can actually get done, and then delegate. You really need to know what are your strengths, what are your weaknesses, and what are the resources you have.
The other thing is that B2B and B2C companies are going to be wildly different regarding what they're trying to do. For B2C companies, pure branding and dropping retargeting pixels, things like that, just traffic to get traffic, might be a valuable play. For a B2B company, it's highly unlikely that that's the case, and so how you create content for those two different things is going to be wildly different.
Creating your editorial calendar around listicles and link-baiting type stuff might work for B2C. Meatier, more resourceful content would be a better play for B2B.
To listen to this Marketing Nerds podcast with Kelsey Jones & Dave Snyder:
Download and listen to the full episode at the bottom of this post
Sign up on IFTTT to receive an email whenever the Marketing Nerds podcast RSS feed has a new episode
Think you have what it takes to be a Marketing Nerd? If so, message Kelsey Jones on Twitter, or email her at kelsey [at] searchenginejournal.com.
This post is sponsored by SEJ Summit "A Day of Keynotes"—a unique conference experience tailored for SEOs, by SEOs. Events will take place in Santa Monica, Chicago, and New York City throughout 2016. Use discount code SEJNERD to save $50 on your ticket.
Visit our Marketing Nerds archive to listen to other Marketing Nerds podcasts!
Image Credits
Featured Image: Image by Paulo Bobita
In-post Photo: Monkey Business Images/Shutterstock.com