Cyber Monday, the unofficial start of the online holiday shopping season, starts tomorrow after a week of Thanksgiving and Black Friday shopping.
Cyber Monday follows the Black Friday shopping rush as a day when online retailers can offer similar discounts for shoppers who didn't hit the stores, and move merchandise online with customers confident that products can be shipped to them before the holidays. Get your personal checks ready, and let's go shopping!
Cyber Monday is a holiday which was more or less started by Shop.org, which owns the site CyberMonday.com, as another way to get excellent discounts in limited time sales (usually one day or 2 day sales) by large online retailers.
Cyber Monday symbolizes the beginning of the holiday shopping season online and a quick search across Google, Yahoo and Bing.com shows that merchants are addressing its importance in their search marketing campaigns.
In the spirit of online shopping and Cyber Monday, here are some of the best deals we found, starting with Amazon.com, which according to Experian Hitwise was the most visited site on Black Friday. I've also added some Cyber Monday search tips for finding more deals from Google, Yahoo and Bing.
Amazon Cyber Lightning Deals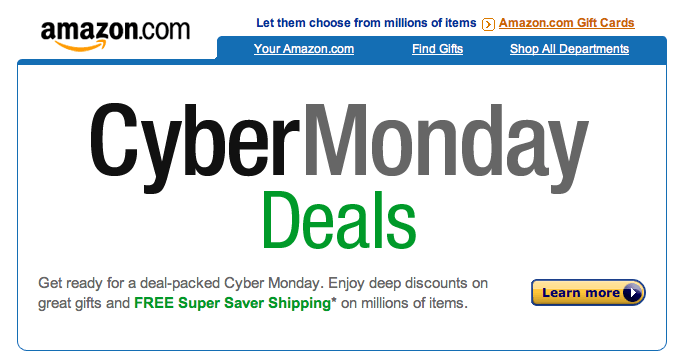 Amazon which topped Experian Hitwise most visited site on Black Friday has rolled the same bargain offerings with its Cyber Lightning Deals. Among the electronic items that will surely give you a good deal include – the Vado HD camcorder, and Eye-Fi SD Card, and more.
Best Buy Cyber Monday 2 Day Sale

Best Buy has started their online-only sale today and will continue until Monday. They are even offering free shipping for purchases more than $25.
Staples Cyber Monday Savings Event

Staples also started their Cyber Monday sales earlier today and will continue until tomorrow for the latest and hottest tech gadgets. You can order online or by phone.
MacMalls 3-Days Apple CyberMonday Sale
For Mac fanboys, if the Apple Store didn't give you some great bargains, you might find some worthy deals from MacMall instead. If MacMall is shipping outside of the U.S., I will surely get the Magic Mouse and iMac.
Want some more? Use Bing Shopping search to help you find the greatest online bargain deal instead.
Or find great deals by using Google Product Search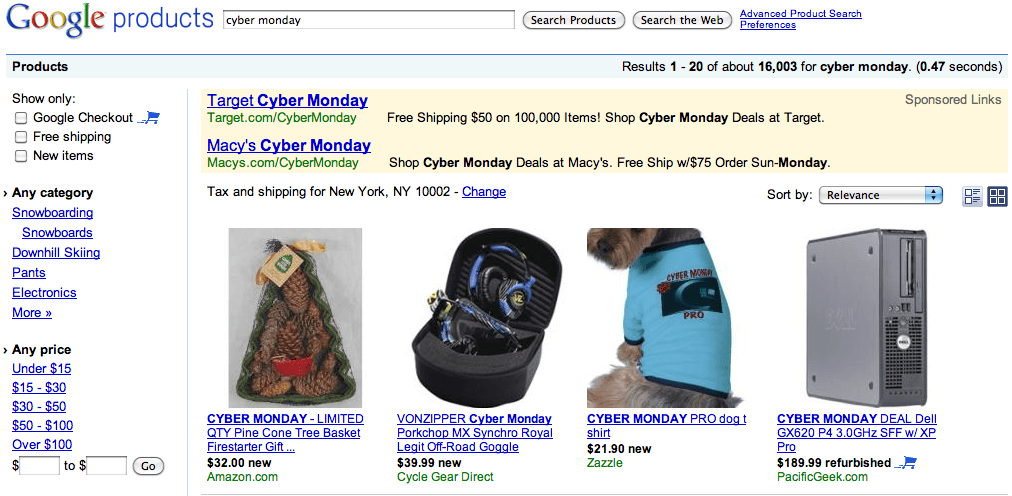 Enjoy your Cyber Monday shopping from your sofa, local Starbucks or you workspace!